On December 5, with the support of USAID, a holiday fair exhibition-sale was held in Dedaena Park. USAID promotes Georgian entrepreneurs, helping them to create successful businesses and work in their communities. 100 entrepreneurs from Tbilisi and the surrounding areas participated in the festive exhibition sale. USAID's programs have supported hundreds of these entrepreneurs with financing, training, and mentoring. To learn more about the event, GEORGIA TODAY sat down with Anna Chaus, USAID Economic Growth Office representative.
"The USAID Holiday Fair in Dedaena Park was supported by three different USAID programs that are helping Georgia build a stronger and more inclusive economy: the USAID YES-Georgia program (Supporting Youth and Women Entrepreneurship), the USAID Agriculture program, and the USAID Economic Security program," Chaus tells us.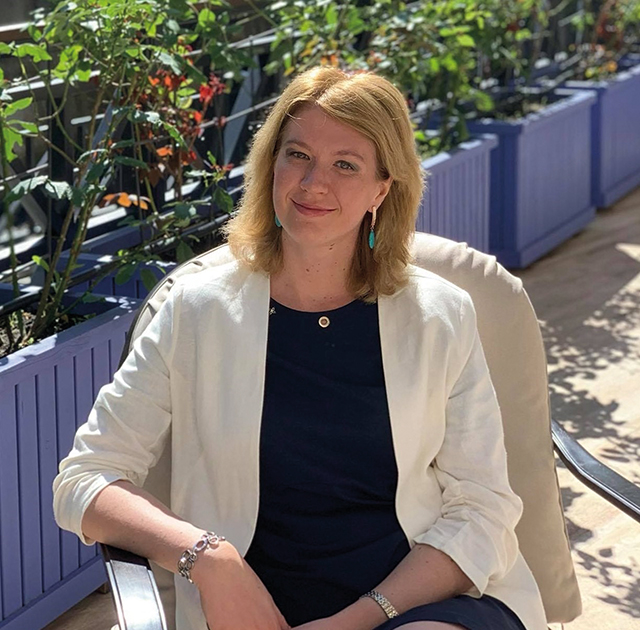 "The Holiday Fair featured nearly 100 entrepreneurs from Tbilisi and the surrounding areas, women and men of different ages selling a diverse array of products. The fair was open to the public, designed to help handicraft and food producers raise awareness about their products and hopefully increase their revenues, both at the fair and in the future.
"At the fair, visitors had an opportunity to get acquainted with the entrepreneurs and purchase their products," she says. "It was also an excellent opportunity for USAID beneficiary businesses to promote their products and build new connections and sales opportunities between themselves, the public, and other businesses.
"Our support for the Holiday Fair, and for Georgia's entrepreneurs in general, reflects our broader strategy to help Georgia build a more inclusive economy that provides economic opportunities across the country.
"We put a significant emphasis on empowering Georgia's entrepreneurs to build successful businesses and create jobs in their communities, thus helping create a more robust economy that is more resilient to economic shocks. Development of small businesses and entrepreneurs' economic empowerment is critical for Georgia's future prosperity," Chaus notes.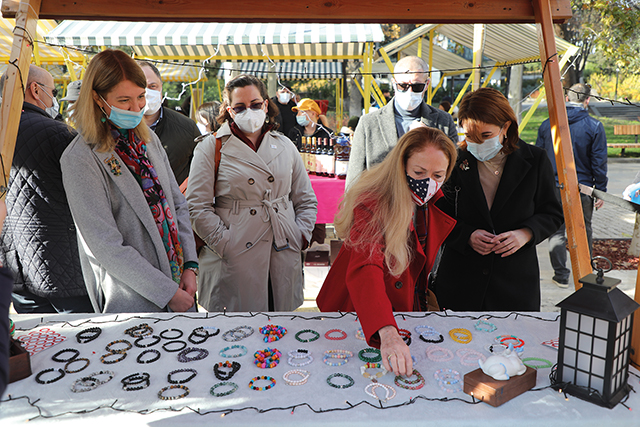 Tell us about the participants and the products that were presented at the fair.
The USAID Holiday Fair united nearly 100 entrepreneurs who are beneficiaries of three different USAID programs, all in the Economic Growth sphere: the USAID YES-Georgia Program, which supports youth and women entrepreneurs; the USAID Agriculture Program, which supports farmers and food processors; and the USAID Economic Security Program, which supports the modernization of key industries. These programs have supported the participating entrepreneurs with financing, training, and professional mentorship.
The items for sale, all of which were produced in Georgia, included handmade accessories and jewelry, leather and felt goods, souvenirs, art, and ceramic products, Christmas decorations, paintings, clothes, bags, and shoes, children's toys, handmade self-care and cosmetic products, and plants and wine.
The entrepreneurs presented an array of agricultural products, including dairy goods, honey, jams, dried fruit, churchkhela, tea, and ajika. It was an excellent opportunity for visitors to do their holiday shopping.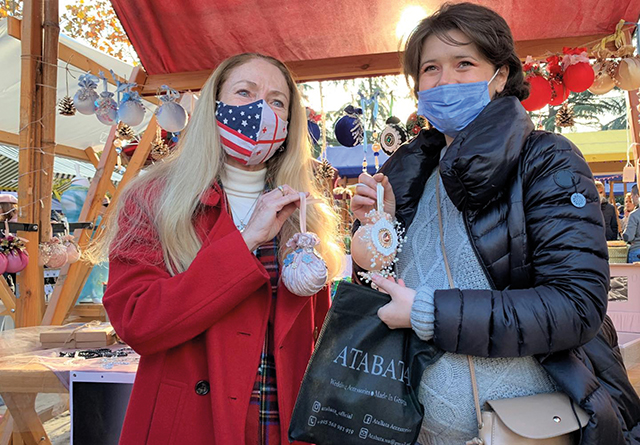 In addition, we created a holiday atmosphere for fair visitors: as the event was family friendly, we invited animators and face painters to entertain the children, music to create a holiday spirit, and gluhwein to keep the grownups warm!
Was the USAID Holiday Fair a one-time event, or is USAID planning to hold more events like this in future?
Fairs like these help Georgian entrepreneurs access markets, build relationships with other businesses, and introduce their enterprises and products to the wider public. Certainly, these kinds of fairs will continue to be held in the future, as they promote the professional growth of USAID-supported entrepreneurs.
For those who missed the USAID Holiday Fair, there is an opportunity to visit the smaller holiday fair at City Mall Saburtalo organized by the Georgian Heritage Crafts Association with the support of the USAID Economic Security program, from December 10 until January 6.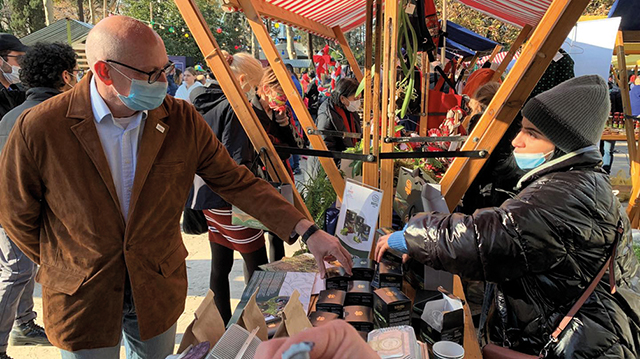 In addition, with the support of the USAID Agriculture program, a wide range of agricultural products will be presented in the unique gastronomic space at the newly opened Orbeliani Bazari. The fair will be held for two months, starting mid-December.
USAID plans to hold more of these events in the future, so stay tuned and Happy Holidays!