Interview with HE Ahmed bin Rakkad Al Amiri, Chairman of Sharjah Book Authority
Sharjah Book Authority (SBA) was launched in December 2014 by HH Sheikh Dr. Sultan bin Muhammad Al Qasimi, Supreme Council Member and Ruler of Sharjah. Its mandate includes growing investment in creative industries, building a global platform for culture and knowledge exchange, and highlighting the
importance of books in today's digitally driven world, especially in the context of rapid technological changes. The authority aims to attract relevant bodies and figures operating in the cultural sector around the world to support book publishing, printing, translation, and documentation in particular. The  SBA has jurisdiction over several important cultural projects in the UAE, including Sharjah Publishing
City, the very first publishing free zone in the Arab World. The authority is also responsible for Sharjahb Public Libraries in Sharjah; the Sharjah International Book Fair (SIBF); Sharjah Children's Reading Festival; and the Translation Grant.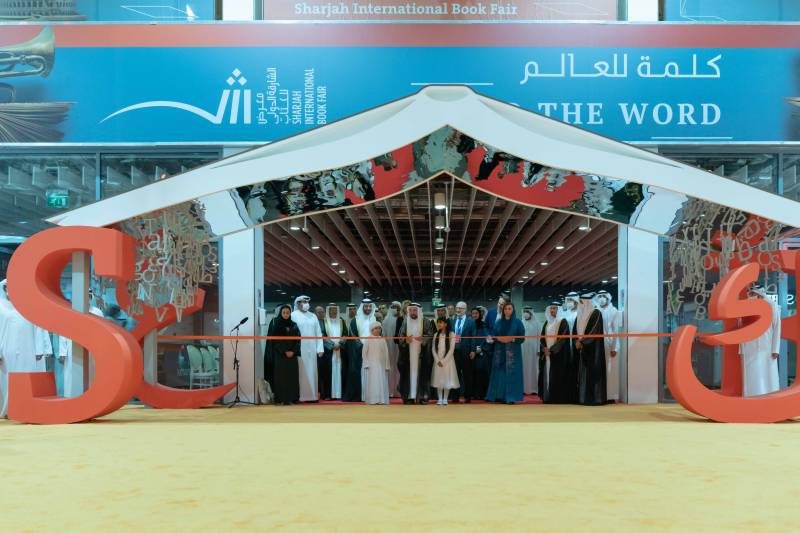 Georgia Today had the pleasure to meet the Chairman of SBA, HE Ahmed bin Rakkad Al Amiri, who apart from being very supportive towards this industry, is also a very educated man himself and you can clearly see from his eyes, that whatever he does, he does with pure love and passion.
During an interview, HE Ahmed highlighted several times, that Sharjah and the whole UAE is open for the cultures of other countries:
"We love everyone, we accept every country, we love the culture of every country. We want to bring all cultures together without any borders or politics or any other aspects and barriers" he said.
"We try to explain and introduce our culture to everyone, we do lots of programs abroad, participate in many festivals, where we bring our folklore, traditional literature, story-tellers, novelists, poets, we introduce all these to other regions and we try to promote it as much as we can. We are trying to spread the word, when you meet someone you spread the word, spread the information, and spread the knowledge".
The Chairman spoke about the path of the Sharjah International Book Fair (SIBF), and how it is growing every year.
"Ruler of Sharjah believes in books, our first fair was very small. There were so little amount of visitors and participants in the first year that he bought all the books and everyone told him it won't work, but he never stopped, he had a strategy and when you have a strategy and you don't stop, it will work! It is like running a marathon. Here you need a long breath. That's what we do. Our industry is completely different from any other industry, it is built on relationships more than on business or money. Publishers and authors are coming together by the word, by knowing each other, by meeting you, it is exchanging knowledge. Every year we grow solidly. Last year, during the pandemic, we got a huge number still and this year we even jumped higher, it is the highest number in the whole world. This book fair is more international, it is opening doors for the west to meet with Africa, Asia, etc. What we say to the world is that our book fair is not European, nor American, it is international".
HE Ahmed bin Rakkad Al Amiri also spoke about SBA's future plans, and how they continue their
expansion and support the whole world. "Africa is a very important aspect, we support African
publishers and authors and want the whole world to know Africa via Sharjah. We are planning to expand and invite South Africa and other regions of Africa. We have supported publishers' conferences in Africa and continue supporting and expanding. A stronger Africa is good for the whole world! We translate Arabic books into European languages. We support translation, it is a big part of our strategy, from Arabic to other languages and from other languages to Arabic. We exchange that knowledge. Last year
we made the first international book-seller conference in the world, we got 55 countries to attend that conference. Bookstores are a very important aspect of the publishing business".
"Each market we enter with different hats", the Chairman added, "there are no limitations, we build lots of universities in other countries, but we do not announce it, we do not market it, we do it for people.
We have big plans with Guadalajara, visiting very soon with 200 delegations. We will announce very important news two years from now for Latin America, Argentina, etc.
East European cooperation is also very important for us, unfortunately, we are waiting for a conflict to settle in Ukraine for now. We support Ukraine, however, we work with every country and every nation.
Culture can bring everyone together, politics can separate. We have tight relations with the West too including Milan, Portugal, and Madrid".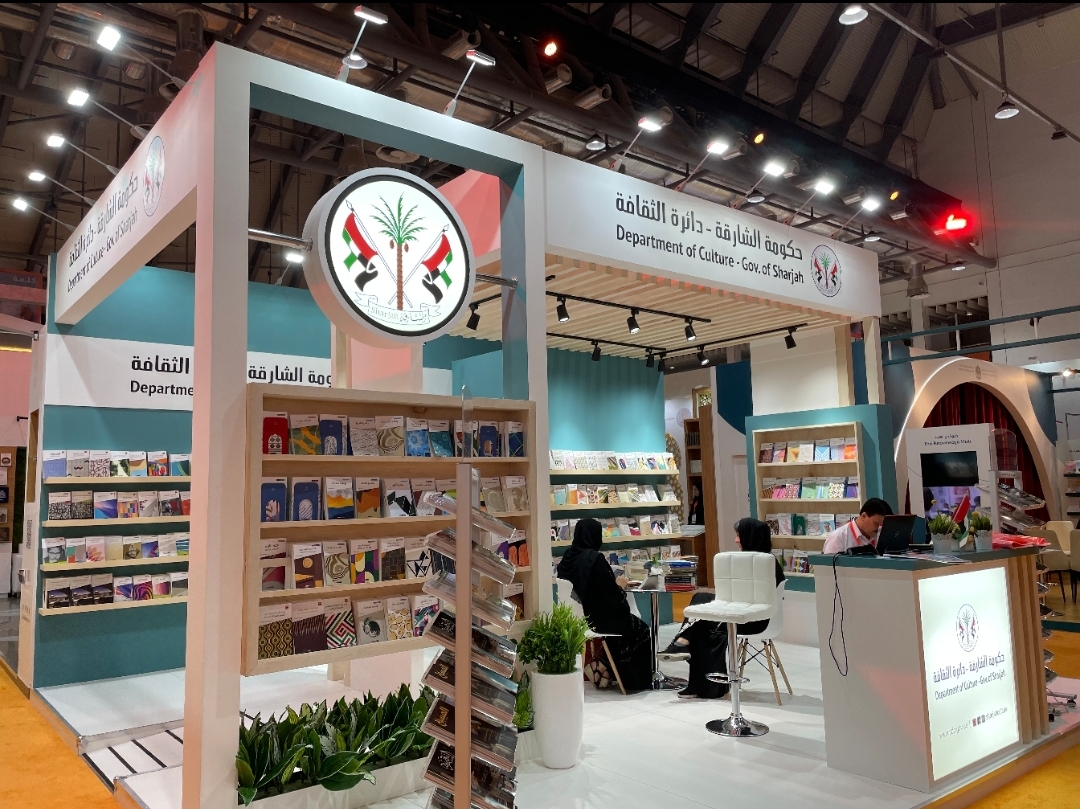 The Chairman said, that planning SIBF 2023 is already done and that they are working for 2024 already.
"We do everything in advance so that we can reach where we are reaching. Planning and strategy are very important to achieve the goals".
He also spoke about some of the highlights of this year's SIBF.
"We do activities for every gender and
every age at the fair – from kids and youth to elder ones. Every aspect of the community. We want families to touch the books, to listen and share knowledge, it is a very big investment, and we invest in humans".
The Chairman also highlighted UAE as the hub for book distribution saying that they connect east with west. It was very noteworthy during an interview how His Excellency spoke about the traditional books as well as the other alternatives.
"We adapt every technology available. If you look at Africa, e-books are becoming very popular, but in Europe, on contrary. In the west, audiobooks are becoming very popular.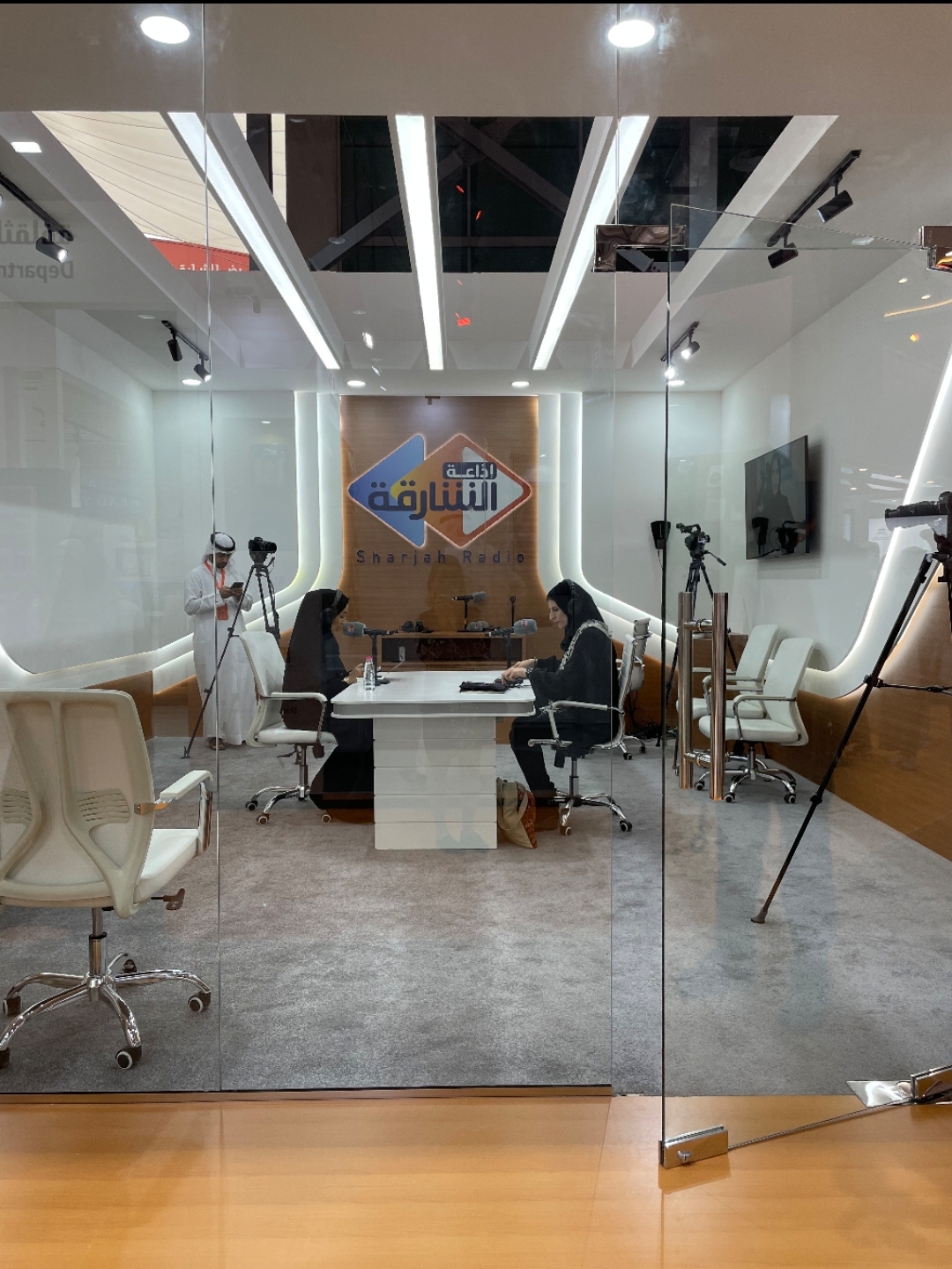 Each market has its uniqueness, yet the print book is still the King! We support every kind of reading subject, regardless of audio, digital or traditional, or whatever will be coming in the future".