Landslides in the village of Itkhvisi, Chiatura Municipality, have damaged houses and roads. Locals say the soil is still moving, making it unsafe for them to live there.
They say the situation has worsened especially in the last month, with cracks appearing in the walls of their houses and also in the ground. They said several houses had collapsed.
Residents of Itkhvisi claim that the electricity supply was cut off for one day and the water supply for three days.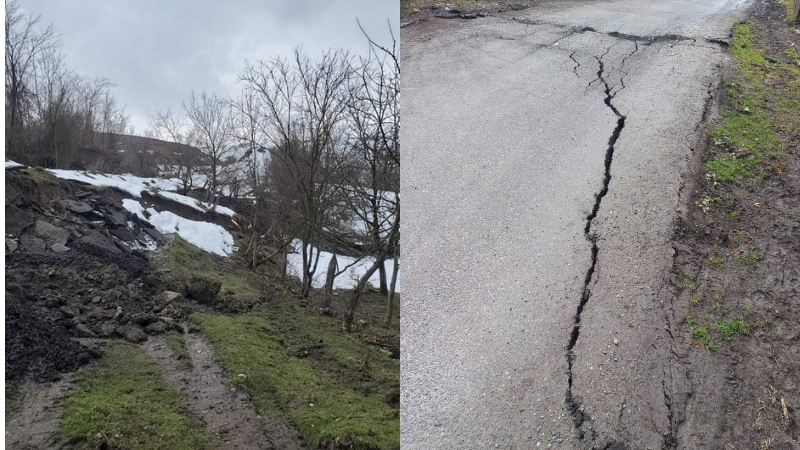 Locals told Formula TV that several families had already left the village, while others feared their homes would collapse while they were in them.
"[The house] is flooded, the basements are full of water. Everything is broken, we actually swim in the water, and we communicate with each other through phones. We are not sleeping, we sit dressed all the time so that we can run outside quickly and not get cold," one of the locals told Formula.
"Everything I had, I owned, is under the ground now. Luckily, we were out when the house suddenly started to collapse, and that's how we survived," one of the tearful locals said.
Itkhvisi residents suspect that these processes are the result of company Georgian Manganese digging of a mine to extract manganese under the village. A few months ago, the residents of Shukruti village of the same municipality faced a similar problem due to mining works.
"Georgian Manganese is moving on to another village. It was Shukruti before, now Itkhvisi (between Chiatura and Sachkhere). At least 11 houses have been destroyed in the last week," say the locals.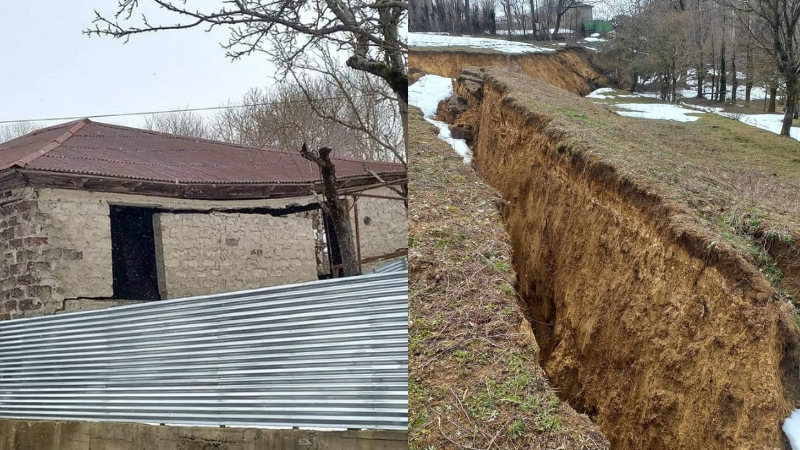 The Company denies mining under Itkhvisi.
The company's press service denied the information about manganese mining in or near Itkhvisi and said that they have started an on-site investigation, after which they will release a statement.
Regarding the position of the local City Hall, the press service says their representatives had arrived in the village of Itkhvisi to study the situation.
Chiatura City Hall confirmed that it will help the affected population with relocation and rent payments.
"We also helped them evacuate the house with cars. Experts were on the spot, still waiting to determine the cause of the collapse. Representatives of the local authorities, the Ministry of Refugees and Accommodation and the company Georgian Manganese were already on the spot and the mayor met with the population.
"The amount of damage will be calculated and the causes will be determined by an expert examination," the City Hall said.
By Ana Dumbadze
Image source: FB / Giorgi Makhatadze
Related Story: Shukruti Residents End Hunger Strike