The Sixth World Week of Italian Cuisine has been concluded in Georgia.
The Tbilisi office of the Agency for Promotion and Internationalization of Italian Companies Abroad, in cooperation with the Italian Embassy, ​​organized an event at the Marriott Hotel, featuring famous Italian spirits.
The event hosted guests and the representatives of the hotel and restaurant industry with world-renowned traditional Italian aperitifs and cocktails, "from Aperol Spritz to Negron."
Notably, as part of the 6th World Week of Italian Cuisine, at the invitation of the Embassy of Italy, celebrated chef Matteo Sivero visited Georgia and held a high cuisine master class for the students of the Georgian Culinary Academy.
The youngest 🇮🇹 starred chef, Matteo Sivero, visits Georgia at the invitation of the 🇮🇹 Embassy in Tbilisi. Masterclass for chefs-to-be from the 🇬🇪 Culinary Academy, with a menu revolving around the teme of sustainable nutrition. Tap here for more: https://t.co/EdLh1oq78X pic.twitter.com/qVUgMaGzft

— Italy in Georgia (@ItalyinGeorgia) November 29, 2021
At the masterclass, which was dedicated to the main theme of the week, ecologically clean and healthy food, Matteo Sivero offered a special menu – his own, modern version of peasant dishes typical of the ancient Italian culinary tradition. The students of the Culinary Academy and future chefs listened with great interest and enthusiasm to the advice of the Italian chef regarding cooking techniques and professional education.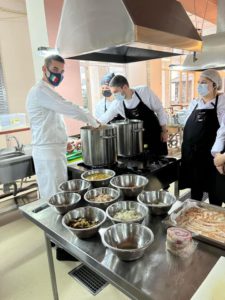 In parallel with a week-long celebration of Italian cuisine in Georgia, worldwide editions of the event also took place.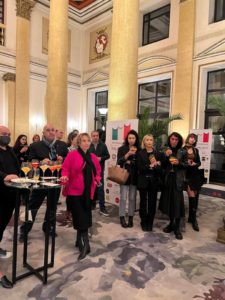 This year's Week, in addition to Italian cuisine traditions and future perspectives, included topics such as biodiversity and sustainable nutrition culture for a healthy lifestyle. The special emphasis was also made on famous Italian drinks.
The Italian Embassy hosted the event in collaboration with various partners, public and private companies.
Related Story: Georgia, other Countries Celebrate Italian Cuisine Week