Put on your costumes and get ready to trick-or-treat, Halloween will start all over Tbilisi.
Many unentertaining events are scheduled across the city for Halloween. If you are still uncertain about where to enjoy this spooky atmosphere, here we offer a list of places where you will surely find what you are looking for.
If Halloween officially start on October 31, you will be able to enjoy it earlier during this weekend.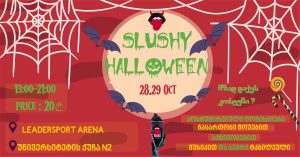 A 'Slushy Halloween fest' will be held on Saturday and Sunday at the Leadersport Arena. On the agenda: entertaining board games, billiards and bowling, illusionists and fire shows, sweets, face painting, music and dance flash mob and many more. Every day during this weekend from 1 P.M to 9 P.M, come enjoy Halloween at the Leadersport Arena.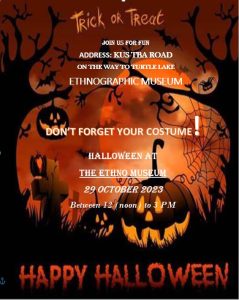 The Ethnographic Museum will also open its doors on Sunday from noon to 3 P.M for a day of mystery and folklore. There will be face painting, live music, games, candies galore, costume contest and interactive workshops.
Even the mall will welcome spectacles and many surprises for its visitors during the weekend.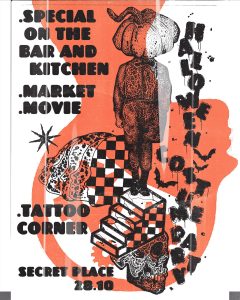 On Saturday, you will be able to enjoy a mini market from 4 P.M at the Secret Place. This will be followed by a film screening at 5 P.M, it will be a 1977 experimental comedy horror "House". The night will end with a punk and metal gig.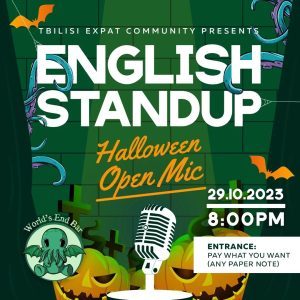 On Sunday, at 8.PM, an English standup will be held by Tbilisi expat community in the World's end bar. This open mic intends to make you laugh and enjoy a spooky time.
If you want to enjoy more movies, the 31st October, Tbilisi Movie Nights offers the screening of the movie Coraline in English and a delectable selection of dishes included.
For those who wants to party, many cafes, bars offer some events for Halloween across Tbilisi.
By Léa Montagne