Tea was once one of the main industries in western Georgia. During the Soviet era, hectares of tea bushes were planted and cultivated across the subtropical foothills of the Caucasus in Guria, Samegrelo, Imereti and Adjara.
Georgian tea was exported across the Eastern Bloc, filling tea cups from Russia to Uzbekistan. At its height, Georgia was the world's fourth-largest producer of tea in the world. For the best part of twenty years, however, most of the tea fields have sat abandoned.
Many villages relied on tea for employment. In Mshvidobauri village in Guria, the tea factory where many found work lies in crumbled ruins on the hillside. In the center, a hotel and theater – a hint to more affluent times – is abandoned. The village is quiet. People go where the jobs go, and rural villages have experienced a huge population decline over the past decades.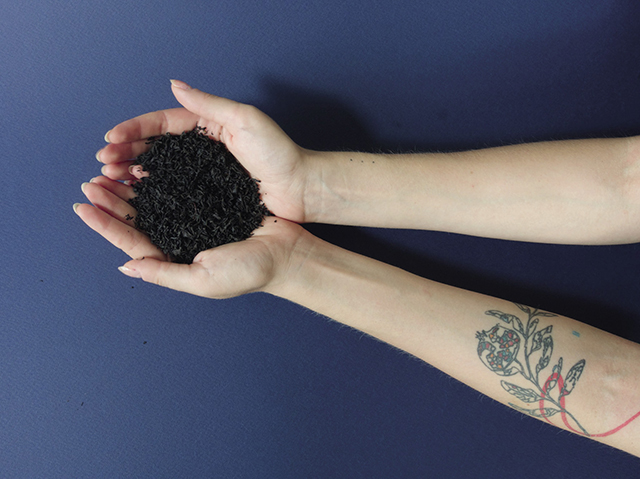 But a small number of tea makers are now reviving the tea bushes. United by their vision to promote Georgian tea on home soil and abroad, many of the tea makers work together, sharing their knowledge with one another and helping each other with any large orders.
25 tea makers are part of the Georgian Organic Tea Growers Association, founded by Shota Bitadze in 2011. Members of the group regularly travel abroad to China and elsewhere to learn more about the process of making high quality tea.
The government offers incentives to revive abandoned tea plantations. Renegade Tea Estate, founded by a group of Estonians, participates in a government scheme which leases abandoned plantations for fifty years. Under the initiative, tea makers must adhere to certain criteria, such as building a factory, but the rates are favorable. This season, Renegade Tea Estate produced almost two tons of tea, which will be sold in the Baltics and further afield.
In many regions, tea could provide vital alternative employment. Nika is a young tea maker in Chiatura, Imereti. In his town, the main employer is a manganese mine which heavily pollutes the environment and is regularly accused of human rights abuses. Earlier this year, some villagers sewed their lips shut in protest, claiming that tunneling from the mine was destroying their houses and they were gettingh no compensation.
Nika's tea bushes are unique for being among the highest in Europe. He hopes that tea can provide fair jobs for his community. He is also promoting sustainable tourism in his region, where he also teaches local children how to rock climb.
Tea tourism presents another opportunity to bring sustainable economic development to rural regions. In Guria, brown road signs lead visitors along a Tea Trail. One of the stops is Komli, a guesthouse run by Lika Megreladze. Her family has been involved in the tea industry for generations. Guests can make tea with Lika and spend the night in a refurbished wine barrel.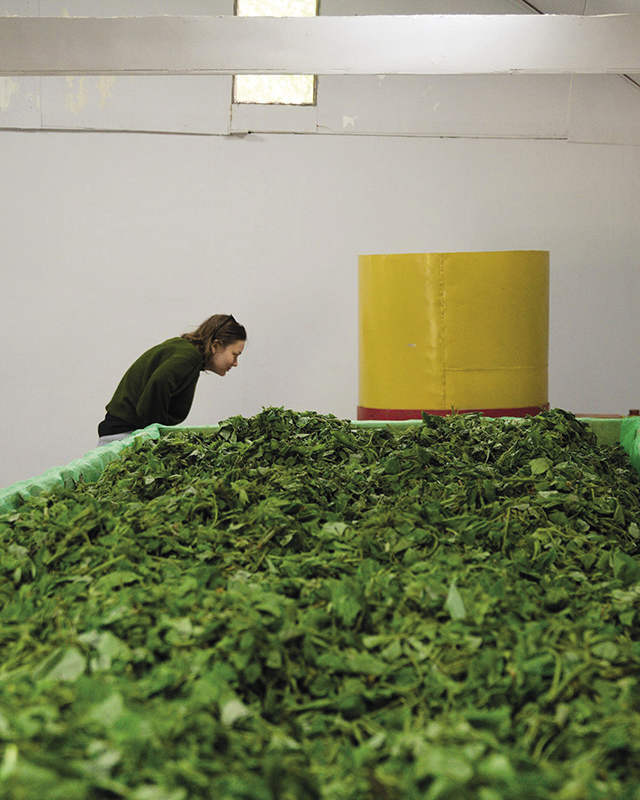 Nearby, sisters Lana and Inga have recently finished their guesthouse. They have spent the past three years reviving their tea bushes, building a factory and renovating their home for guests.
Georgian tea still needs to raise its profile to an international level to reach new markets. Many of the tea makers don't speak English and don't know how to market their teas to appeal to foreign markets. They are also fighting against the Soviet legacy left behind – quantity over quality.
This could be an uphill struggle for tea makers. Globally, the sales of black tea are stagnating as consumers look increasingly to herbal teas for their supposed health benefits and variety in taste. Many tea drinkers are also content with poor quality. For example, in the UK, 98% of tea is drunk in tea bags.
This year, Nela-Nela tea began importing Georgian fruit leaf teas to the UK. Fruit leaf teas are unique to Georgia and present an opportunity to tap into the herbal tea market. Indeed, Georgia already supplies herbs to Organic Herb Trading, a UK-based supplier of herbs. Nela-Nela is the first company to create a Georgian-centric brand.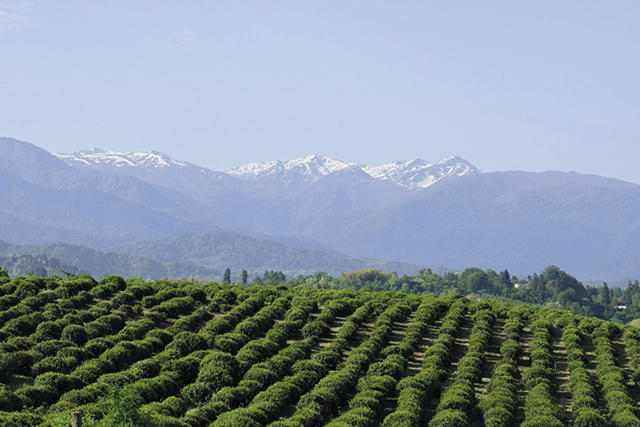 The success stories of these tea companies show the potential of Georgian tea abroad if it is marketed correctly. The industry needs more online skill development and understanding of how to brand Georgian tea for foreign markets.
The government often overlooks tea as a national product of Georgia, instead favoring wine, but the success story of Georgian wine exports lends hope for Georgian tea. The world is slowly switching on to the quality of Georgian food and drink products, and perhaps tea will be next.
By Amy Jones