The ongoing infrastructure projects in Martvili and Abasha municipalities under the Renewed Regions program are in an active phase, the government administration reports. Based  on thesamesource, within the framework of the 'Renewed Regions' program, the implementation of infrastructure projects in virtually all municipalities of the country is in an active phase.
Within the framework of the program, infrastructure projects have been launched in nine municipalities of the Samegrelo-Zemo Svaneti region.
The 4-year program of 'Renewed Regions,' which covers 63 municipalities of Georgia, and its approximate cost of the first stage alone is 500 million GEL, envisages urban renewal of regions, which involves the development of important state-owned, municipal and privately owned facilities.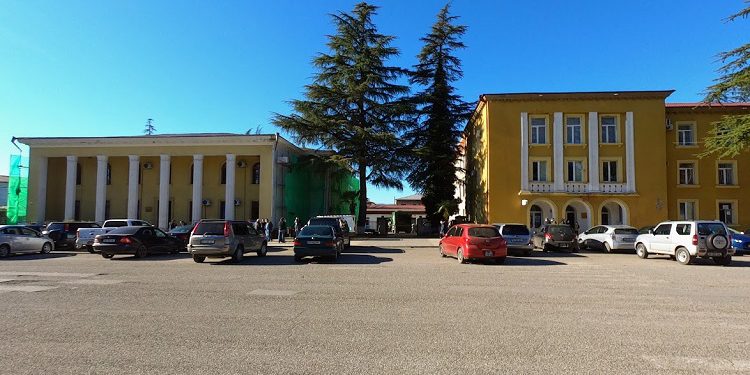 The projects were approved by a special commission with the direct involvement of the representatives of the municipality, and the construction companies were selected through electronic tenders announced by the Municipal Development Fund. The special commission consisted of representatives of both local self-government and central government, as well as spatial planning specialists.
In the Samegrelo-Zemo Svaneti region, in particular, in Martvili municipality, the project includes the rehabilitation of central streets and the existing boulevard, while in Abasha municipality, the area adjacent to the railway station is being rehabilitated.
Giorgi Guguchia, State Representative of Samegrelo-Zemo Svaneti and Giorgi Tsibadze, First Deputy Executive Director of the Municipal Development Fund inspected the ongoing works together with the representatives of the local authorities.
Upon completion of the program, central streets in the regions of the country will be renovated, rehabilitated and new squares and other municipal infrastructure will be arranged.
By Ana Dumbadze