Georgian Prime Minister Irakli Garibashvili has responded to the hearing held in the US Senate on March 23, entitled "Bolstering Democracy in Georgia."
Following the debates on Georgia held in the Senate, Irakli Garibashvili particularly thanked the Second Deputy Secretary of State, George Kent, noting that Kent showed objectivity and impartiality when talking about Georgia.
"I would like to take this opportunity to thank the United States Senate and the State Department, and in particular Mr. George Kent [Second Deputy Secretary of State], for their fair assessments and objectivity. This hearing and the assessments made there once again show that Georgia is one of the most important partner countries for the United States in our region. All speculations have ended with these statements and, most importantly, absurd accusations and speculations have ended," Garibashvili said.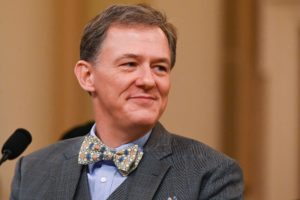 At the same time, he once again recalled the statements made after the meeting with the High Representative of the European Union Josep Borrell.
"Of course, it was very important for us and I would like to respond to the statements of Mr. Borrell. I would like to respond to the organized attack carried out by the representatives of the opposition on Vice President Borrell. It demonstrates once again what force we are dealing with," the PM said.
For the record, EU High Representative for Foreign Affairs and Security Policy Josep Borrell has said that it is not up to him to decide when new parliamentary elections will be held in Georgia.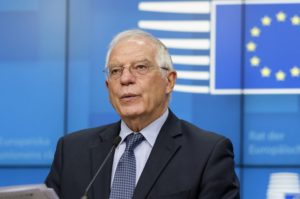 At a joint news conference in Brussels after the Association Council meeting, Borrell was asked how effective it would be to call early parliamentary elections demanded by the opposition to overcome the political crisis.
"It is not up to me to decide whether new elections should be held in Georgia, however, OSCE concluded that these elections were fair and free," Borrell said.
The above statement caused irritation and dissatisfaction among the representatives of the opposition parties, as they were expecting different, a more radical answer from him.
By Ana Dumbadze
Related Story: Georgia Visits Brussels: Political Parties Must Find Common Ground, EU & NATO Officials Say