On December 24, a historical coin of the period of King David IV the Builder was discovered in Georgia.
According to the examination, the copper coin was minted by David IV the Builder and is original.
The coin is of the most important historical value and belongs to the cultural heritage monument. The market value of the coin is invaluable. Until today, world history has known only one unique coin minted by King David the Builder of Georgia, which is currently preserved in the British Museum in London.
The coin, as cultural heritage of special historical value, will be handed over to the Georgian National Museum for proper storage and public access, so that the world can see this artifact depicting 12th-century Georgian history.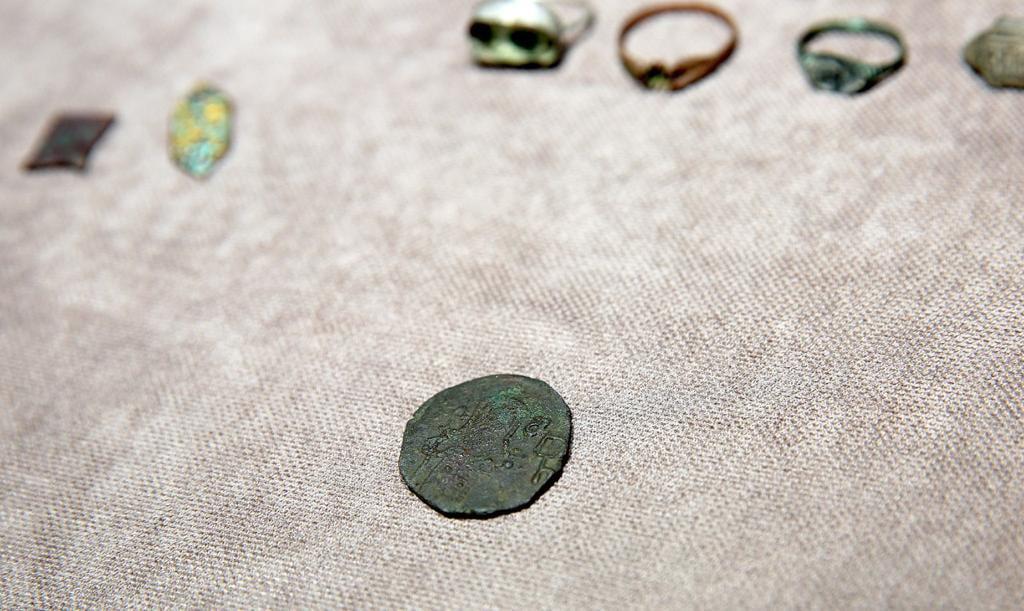 Along with the coin of the period of King David, other important artifacts were also discovered, such as several rings, a bronze necklace, and coins of different periods.
David IV, also known as David the Builder, was the 5th Kinng of United Georgia from 1089 until his death in 1125.  His reforms of the army and administration enabled him to reunite the country and bring most of the lands of the Caucasus under Georgia's control. Because of his glorious reign, grateful people called him "Builder."
By Ana Dumbadze