At the end of November, the Georgian Mountain Guide Association (GMGA) was named an official member of the International Federation of Mountain Guides Associations (IFMGA), having been a candidate since 2018.
A national association of trained and certified trekking, rock, alpine, ski and mountain guides of Georgia, the GMGA has been developing adventure guiding institutions and training programs in the country since 1998.
The association works to 'strengthen institutional and educational platforms of adventure tourism professions in Georgia for the safety of tourists and their guides,' and, as of November 24, all those trained by the Adventure Tourism School (ATS) in Georgia will now automatically become international IFMGA-certified mountain guides.

GEORGIA TODAY contacted Ilia Berulava, the GMGA Secretary, to find out what this means for Georgia.
"Simply put, it's a quality mark for the Georgian adventure tourism industry. It means our professional and educational standards of institutional development and organizational capacity meet international criteria, with the Adventure Tourism School's Mountain Diploma Program now having international recognition," he tells us. "30 mountain guides who graduated from the School now have the status of international mountain guides.
"With its membership, Georgia gained the right to vote in the process of formulating a mountain guide policy worldwide, referring to professional activity and safety standards, education, and mobility between countries, etc.," he adds.
Berulava notes that with IFMGA membership, Georgia's Adventure Tourism School, which was established in 2016, will now be able to accept students from any country in the world for the international diploma program 'Mountain Guide.'
"Mountain guides graduating in Georgia will be able to carry out activities in 25 IFMGA member countries," he tells us.
Looking ahead, he notes that in 2024, according to a preliminary application, the IFMGA General Assembly will be held in Georgia. Further, the International Federation of Mining Associations and the Mining Association of Georgia have signed a memorandum on economic and educational cooperation, which includes assistance to the ATS with international expertise, the involvement of international experts in new programs, and the opening of job-based learning opportunities for Georgian students.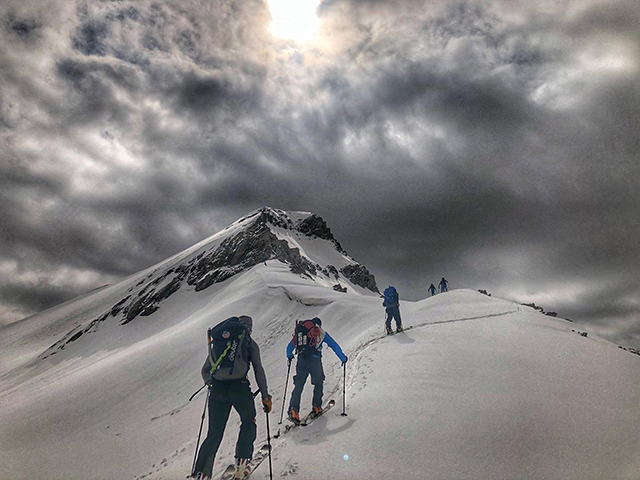 "Additionally, the ATS, in collaboration with the French National School of Mountaineering and Skiing (ENSA), will start developing new adventure professions, including paragliding," Berulava says.
And there's more to come, he tells us, as the Association of Mountain Guides has started the process of joining a second international organization: The International Union of Mountain Leaders (UIMLA), within which the Adventure Tourism School will introduce international standards to hiking in Georgia. The partners and supporters of this process are many, among them the Ministry of Education and Science and the Mountain Resorts Development Company, as co-founders of the ATS; the Vocational Education Direction Team and Skills Agency of the Ministry of Education; the Technical University of Munich; the Swiss and German Mountain Guide Associations and their experts involved in the educational and examination process of the ATS; the Millennium Corporation, US Embassy, Embassy of Switzerland, International Organization for Migration, USAID, GIZ, ADA / GRETA, and UNDP.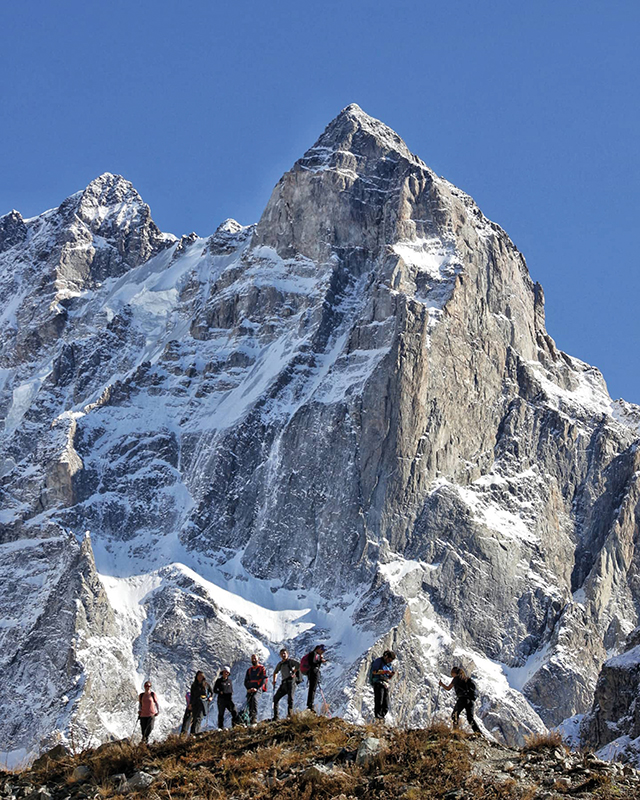 "Post Covid-19, tourism is focusing more and more on nature-based and adventure tourism, Berulava says. "These trends can be seen both in domestic travel and international visitor numbers. In a sense, this is a unique opportunity for Georgia to re-emerge and reposition itself on international markets, since adventure and experience tourism are areas where Georgia certainly has a competitive advantage, as opposed to mass tourism, which dominated in the recent pre-Covid years.
"From the GMGA and ATS side, our strategy will be to invest resources in training more mountain guides, trying to bridge the supply-demand gap, and to diversify our programs towards other adventure fields: equestrian, rafting, paragliding, canyoning, etc, so that Georgia has a sufficient cadre to respond to post-Covid 19 demand on outdoor activities."
The IFMGA, founded in 1965 by guides from Austria, France, Switzerland and Italy, is the international umbrella for mountain guide associations from more than 20 countries in Europe, Asia, the Americas, and Oceania, representing a total of almost 6000 guides. Each national association represents all of that country's mountain guides who are qualified according to IFMGA guidelines.
Aims of the IFMGA:
• Regulate the mountain guide profession at a global scale;
• Represent the interests of the mountain guiding profession to governments;
• Support standardized laws and regulations for the mountain guide profession;
• Determine mandatory international training standards;
• Implement reciprocal acceptance of IFMGA qualification;
• Support free professional activity for mountain guides;
• Support existing national mountain guides associations and develop new ones;
• Provide services and assistance for mountain guides.
By Katie Ruth Davies