The official closing ceremony of the XXXII Summer Olympic Games was held in Tokyo. Olympic Committee President Thomas Bach awarded the marathoners at the closing ceremony.
Gogita Arkania, the first Georgian world champion in karate, as well as the holder of the European Championship and the bronze medal of the European Games, was the flag bearer of the Georgian Olympic delegation at the closing ceremony of the Olympic Games.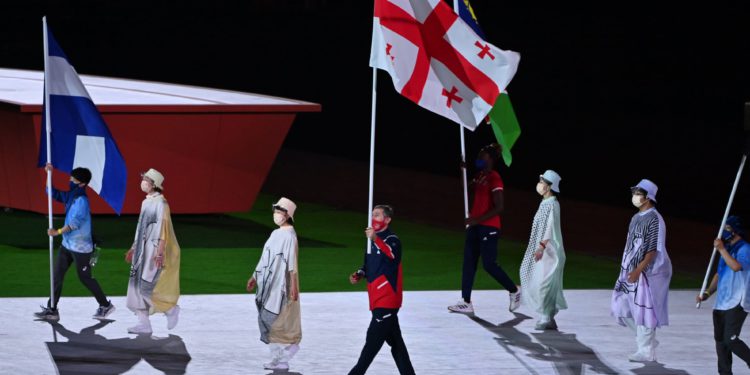 The Georgian Olympic team, consisting of 33 athletes, won 8 medals in Tokyo – 2 gold, 5 silver, and 1 bronze. Georgia took 33rd place among the 205 countries participating in the Olympics in the official team standings.
Since Georgia competes at the Summer Olympics as an independent country, the Georgian Olympic team has never won as many medals as in the 2020 Olympics.
By Ketevan Skhirtladze
Related stories: Tokyo Olympics – Success in Wrestling, Not So in Shooting or Shot-Put 
Georgian Judoka Lasha Bekauri Becomes Champion of Tokyo Olympics