The Olympic Games end on August 8, having seen 34 sportsmen from Georgia competing in 11 sports. Shooter Nino Salukvadze and wrestler Lasha Talakhadze are the flag bearers of the Georgian Olympic team.
Olympic champion Salukvadze, 52, represented Georgia in pistol shooting for her 9th Olympics, a record number for women. Salukvadze has won three medals: gold and silver at the 1988 Beijing Olympics, and bronze at the 2008 Beijing Olympics.
Yet, on July 30, she failed to reach the final in the 25-meter shooting with a sports pistol in Tokyo. After a two-day qualification stage, Salukvadze gained a total of 578 points and took 25th place among 44 sportspeople.
SHOT-PUT
Unfortunately, 36-year-old Georgian shot putter Benik Abramyan, who competed at the Rio de Janeiro 2016 Olympics, was disqualified from the Tokyo Olympics when he failed a steroid test.
The Georgian National Olympic Committee stated: "Before leaving for Tokyo, almost all licensed athletes, including Benik Abramyan, underwent doping control. As per the established rule, Abramyan is removed from the Tokyo Olympics. His future sports career will be discussed later by the relevant sports organizations."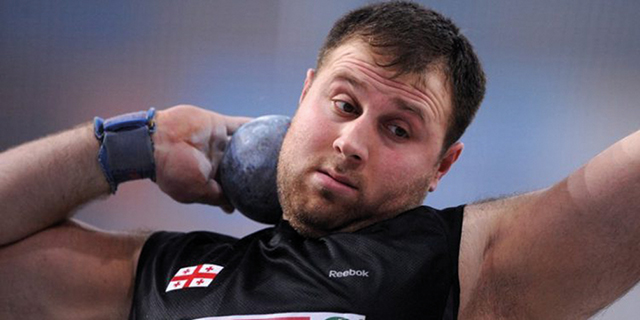 WRESTLING
On August 4, on behalf of Georgia, Georgian record holder, heavyweight Lasha Talakhadze won the gold medal. He lifted 245 kg and scored a total of 488 points, setting another world record. Talakhadze has set three world weightlifting records and is well on his way to becoming the first two-time Olympic champion in Georgia's history.
By Ketevan Skhirtladze