Nika Melia, Chairman of the United National Movement, and members of the party, have finally signed the political agreement document initiated by President of the European Council, Charles Michel.
To this end, Melia and party members visited the EU Delegation Office on September 2.
The United National Movement announced their decision to sign the April 19 agreement on September 1. Prior to that, the document had been signed by only part of the opposition.
For the record, the Georgian Dream annulled the April 19 agreement on July 28. The party named the fact that the document was not signed by the main opposition party, the National Movement, as the main reason behind their decision.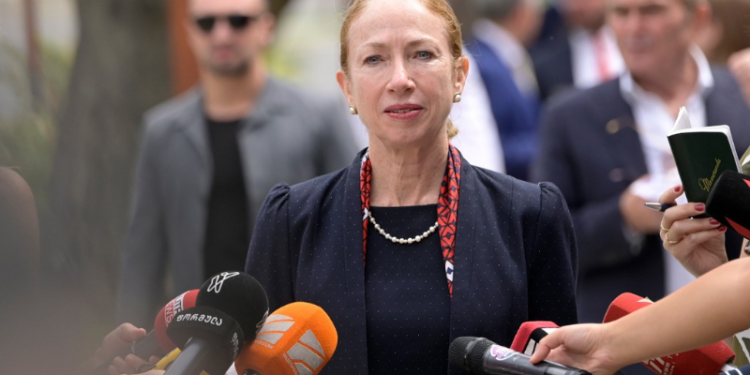 US Ambassador to Georgia Kelly Degnan positively assessed the above move by the UNM, saying:
"We welcome the National movement signing the agreement. We have been encouraging them to sign this agreement for quite some time. It's a good sign because this represents a roadmap of the important reforms that the country needs to make. What is really important is that these are the reforms and steps that Georgia's leaders negotiated and agreed upon amongst themselves. They were not imposed by the United States or by the European Union: they were negotiated among Georgia's political leaders. So it is a good sign that so many have signed on to implement these reforms that are so necessary and important for strengthening Georgia's path forward. These are the kinds of reforms that are going to allow for a stronger economy, for a better electoral process. These are reforms that touch the lives of every Georgian."
By Ana Dumbadze