Today, October 11, has been declared a Day of Mourning in Georgia due to the tragedy in Batumi. National flags are flying at half-mast on state agency buildings across the country.
The Day of Mourning was announced by Prime Minister Irakli Garibashvili over the weekend.
"I express my deep sorrow over the tragedy in Batumi, my condolences go out to the family members and relatives of the victims. Together with them, the whole of Georgia mourns this horrible tragedy.
"By my decision, in honor of the memory of the deceased, Monday, October 11 will be declared a Day of Mourning.
"The state will provide all relevant assistance to the victims of the incident.
"All persons whose guilt is revealed will be punished with the full force of the law. The Ministry of Internal Affairs has already detained three people and the investigation is ongoing," stated the PM.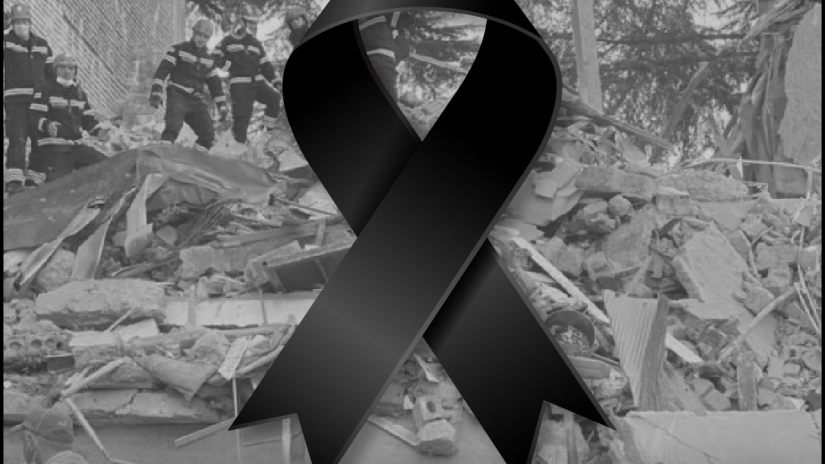 Part of a five-story block of flats collapsed on 26 May Street in Batumi, the capital of the Adjara region, on October 8. The collapse killed 9 people, 3 of them minors.
According to Batumi City Hall, 15 residential apartments were destroyed, most likely related to repair works on the first floor of the building where a retaining wall may have been damaged.
As a result of the investigative and operative activities carried out by Adjara Police Department of the Ministry of Internal Affairs, 3 persons were detained in the course of investigating the collapse of the residential building: the owner of the first floor apartment Z.B. (DoB1975, as well as workers hired by him Kh.S. (DoB1962) and G.S. (DoB1992).
Due to the tragedy in Batumi, an event planned to celebrate Tbilisoba has been canceled and the amount allocated for the event will be transferred to the fund for the families of the victims, Mayor Kakha Kaladze announced.
By Ana Dumbadze
Related Story: Tbilisoba Event Canceled, Money to be Transferred to Victims of Batumi tragedy