According to Levan Karalashvili, executive director of the "Georgian Reconstruction and Development Company,"  "Tbilisi Central" plans to expand.
"For shopping centers, 2022 was the most profitable year in history. It was the same for "Central" – it is 100% occupied and all possible spaces are rented. Occupancy is within 90%-95% in other shopping centers and I think this trend will continue at least this year.
Several new brands may also appear on the Georgian market, and in this direction we are already in a situation of supply shortage, because they are looking for organized trading spaces and platforms, and there is a shortage of these, so I think there will be even more incentive to initiate new projects in this direction. The central area is about 25,000 square meters, and we think we should start another 20,000 square meter project, now we are in the process of filling up the location," Levan Karalashvili said while speaking on the air of the BMGTV.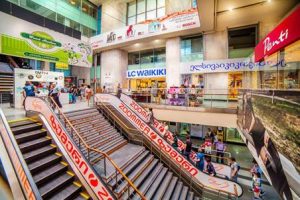 He says that the biggest challenge at this stage is the qualified staff.
"Qualified personnel is a challenge because the demand is high and many companies are trying to attract new personnel in this direction. Then it will be a challenge to maintain this growth rate, specifically in our sector, because the fact is that the interest in different brands has increased and the tourist and migration flows that enter the country bring new demands, and the business will probably respond to these demands in some form."
"Tbilisi Central" is located at the railway station (#2) since 2003 and offers customers a wide selection of electrical appliances, clothing, food items, and jewelry.
By Mariam Gorkhelashvili