The peak tourism season is fast approaching and soon large numbers of tourists will be heading to the most popular regions of Georgia, most to well-known places like Svaneti, Kakheti and Adjara. Often, one of Georgia's most important and culturally rich provinces, Samtskhe-Javakheti, is left out of sight, yet, in the 9th and 10th centuries it was the most highly developed region both culturally and economically. Javakheti is notable for its beautiful landscape and large number of lakes and cultural monuments, in particular.
We talked with Giorgi Maghradze, an archeologist who works at the Shota Rustaveli Museum in Aspindza, about the importance and huge tourist potential of Samtskhe-Javakheti.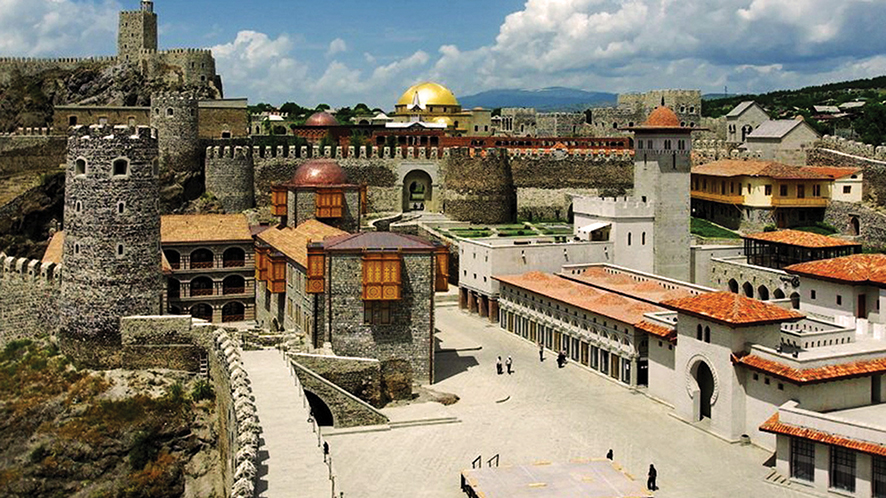 Why is Samtskhe-Javakheti so special and why does it need to be turned into a tourist attraction?
Javakheti was inhabited by people from ancient times. The artifacts discovered in Akhalkalaki date back to pre-historic times. In the Middle Ages, Samthskhe-Javakheti was the center of southern Georgia, and while other parts of the country were being invaded, this part was flourishing.
During this period a number of cultural monuments and fortresses were built. The first thing that come to one's mind when thinking about Javakheti is the Megalithic culture and giant monuments similar to Stonehenge. These Megalithic monuments can be seen even from afar. The Abuli and Shaori fortresses represent Cyclopean fortresses that date back to the 8th century B.C. Abuli is made of two fortresses and is surrounded by a massive stone wall, each with a width of around three meters.
Megalithic culture denotes monuments and fortresses built with giant stones. These fortresses were built with 3-4-meter volcanic basalt blocks using the dry masonry technique, so it is believed that these monuments were built by giant people. Megalith Menhirs are yet another mystery of the Caucasus and a treasure of Javakheti: large stone pillars with various ornaments and symbols that can be seen throughout Javakheti, one of them at Paravani Pass. They say these pillars were used to direct travelers on their way, as well as representing idols of fertility. These pillars had a bull's head carved on them, or a phallus, and were believed to give fertility to women; symbols of a pagan cult still standing in places, and still used by locals asking for fertility.
Another distinguished monument is the Saro Fortress, a complex that incorporates three fortresses, the distance between each around 200 meters. Close to these fortresses is the Church of the Archangels. Also nearby are traditional Meskhetian halls, dwellings spread throughout entire eastern part of Georgia.
Unfortunately, most of these important cultural heritage sites were destroyed in the Kartl-Kakheti region and now can be found only in Samtskhe-Javakheti. Some have cultural heritage status, yet still many are left without care. The oldest dwellings count around three centuries. Some Meskhetian villages also boast Oda houses (another type of traditional house widespread in Georgia), that are adorned with carved wooden patterns. This type of house is well-preserved here in comparison with other regions and has immense tourist potential. These old villages could be renovated back to their original appearance and turned into tourist attractions. In 2007, there were intentions to put these villages on the tourist map, but the plan was forgotten. The current tourist route covers only such basic and popular places like Vardzia, Akhaltsikhe, Borjomi, and is restricted to a one-day route that is not enough. In terms of domestic tourism, Samtskhe-Javaketi needs at least a three-day tour.
Samtskhe is notable for the Zarzma Monastery, Abastumani Observatory and a unique forest that was frozen during the ice age, seen within the rocks at the Goderdzi Pass which connects Samthske to Adjara. I find it strange that this source is still unexploited by geologists, botanists, etc. The region needs to be planned properly so that the synthesis of natural landmarks and cultural monuments will attract more internal tourists as well as foreign visitors.
Apart from the well-known Vardzia complex, the Tmogvi Fortress (built during the Middle Ages), Artanuji (5th century) and Samshvilde (3rd century BC) are three rare historic fortresses that one should definitely see. The Vani caves (a cave monastery built in the rocks) is also a very important historic site. Its walls preserve passages from the earliest version of epic Georgian poem Knight in the Panther's Skin made by nuns in the 15th century. There are also excerpts from Persian poetry performed 5-6 centuries ago. These are real masterpieces that need to be protected, but, unfortunately, we have seen many examples of vandalism in the Vani Complex.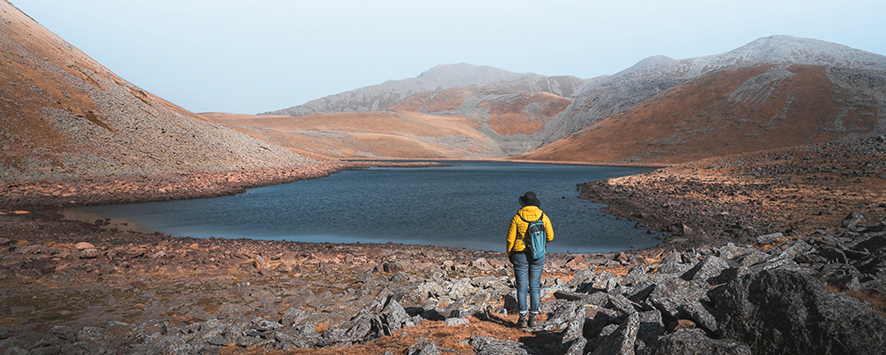 Which monuments are in danger and reacquire restoration?
Samtskhe-Javakheti, and particularly Javaketi province, are abundant with cultural heritage sites and monuments, so it is hard for the government to take care of, renovate and protect all of them at once. Although some buildings are undergoing rehabilitation, there are a number of monuments that need urgent restoration works. These monuments have fallen victim to environmental damage and vandalism. The monuments that need urgent repair are the St Marine Church (14th century) of Tmogvi Fortress, Sazvartei Church (10th century), Tsitelsakdari Church in Tabatskuri (10th century), Toki Monastery (9th century), St George Church (9th century), Vardistsikhe Church (13th century), and the Damali St George Church (7th century). But in the first place, we need to change the mindset of the community who live there and their attitude toward cultural heritage sites and monuments. They should realize the importance of cultural landmarks and take care of them. We have specific laws imposing punishments on acts of vandalism, yet they are not effective.
What are the unique geographic features of this region?
Apart from its historic significance and importance during different periods of the Kingdom of Georgia, the area is graced with unique nature. Javakheti is rich in lakes- the place counts around 80 small and big lakes. Moreover, it is home to the biggest lakes in Georgia: Paravani, Sagamo, Khanchali Lake and Tabatskuri. Migrating birds usually stop at Khanchali Lake, making for an amazing scene and attracting tourists of various tastes.
The region is notable for its volcanic plateau and volcanic rocks. Abuli Mountain is its most famous and highest peak (3300 meters).
Javakjeti is beautiful year-round. In winter, when the lakes are frozen, lake tours are organized. Javakheti also boasts canyons, such as the Paravani and Mtkvari gorges. One can enjoy amazing panoramic views here. There are also a number of waterfalls that impress tourists and hikers. The area is dotted with stone columns similar to the ones in Cappadocia. Many of them have a human shape, so we call them "stone men." I think this region is a unique treasure of the country from both a historic and geographic perspective. It is really a must-see place for locals as well as foreign tourists.
By Lika Chigladze for Where.ge