The UK is celebrating Queen Elizabeth II's Platinum Jubilee.
The 96-year-old queen is the first British monarch in history to reach a Platinum Jubilee, which marks 70 years on the throne.
Queen Elizabeth ascended to the throne on Feb. 6, 1952, following the death of her father, King George VI.
Starting Thursday, the Platinum Jubilee celebration will include everything from the traditional Trooping the Colour birthday parade for the queen to a star-studded concert led by Diana Ross to thousands of street parties across the country.

The royal family gathered on the balcony at Buckingham Palace to watch the 70-aircraft flypast soar above central London.

Crowds of flag-waving royal-watchers gathered below as the Queen, wearing sunglasses, watched on flanked by her family. To her right stood her eldest son Prince Charles, together with his wife the Duchess of Cornwall. Meanwhile, on her left were the Duke and Duchess of Cambridge with their three children, Princes George and Louis and Princess Charlotte.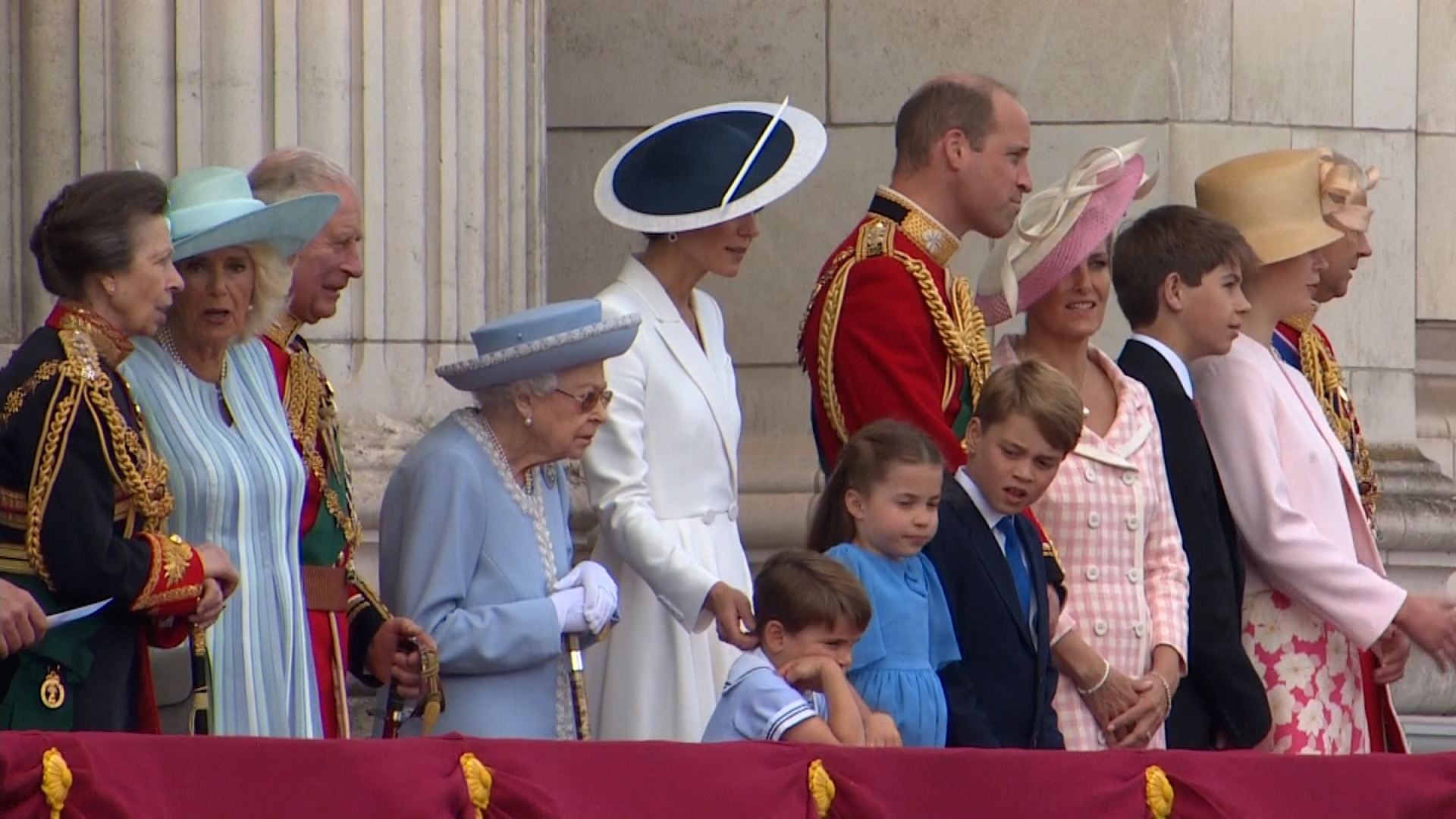 Also present are the Queen's children Edward and Anne, as well as a number of other relatives. The Sussexes, who were at the ceremony at Horse Guards Parade earlier but not seen, are not joining the royals on the balcony as the Queen decided last month that only royals carrying out official duties will be included.
To mark the beginning of the Platinum Jubilee Celebration Weekend, a new portrait of The Queen has been released.
The photograph was taken by Ranald Mackechnie at Windsor Castle on 25 May. Captured in the background are the Castle's Round Tower, and the statue of King Charles II which stands in the Quadrangle of the Castle.