"In response to the population's concerns over the Namakhvani HPP, there are certain questions being raised, and every question must be answered adequately, reasonably, and professionally," Georgian Prime Minister Irakli Garibashvili stated at today's Cabinet meeting.
The Prime Minister instructed the Ministers of Economy and Environmental Protection and Agriculture to engage the population in direct contact and participate in relevant parliamentary committee hearings.
"I believe it necessary for the ministers themselves to answer the population's questions, which is why I ask Ms. Natia Turnava and Mr. Levan Davitashvili to engage in direct communication with the population on the ground tomorrow; speak to them in person, answer the subject of their concerns. I also ask our ministers to take part in relevant parliamentary committee hearings. Importantly, said hearings must engage stakeholders in this issue, and all questions must be answered," Garibashvili said.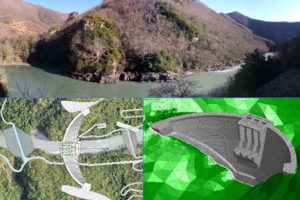 The PM noted that Georgia's energy independence is one of the key priorities to be upheld by the country.
"The volume of imported power is growing by the year. Energy projections show that at least 100 MW HPPs must be built every year, something missing at this point. But we, of course, must find the golden mean, and to that end it is vital to maintain direct communication with the public so that all questions our society may have are answered," he said.
The Namakhvani HPP is to be built in the Tskaltubo and Tsageri municipalities north of Kutaisi by a Turkish construction firm, Enka Renewables. Despite the strong local resistance, the construction work still goes on. The criticism around the ongoing project is actively supported by green activist groups.
Related Story: Parliament Responds to Sunday Rally against Namakhvani HPP