Throughout history, Georgia has attempted, numerous times, to establish itself in the European camp. One sardonic account tells of numerous Georgian kings asking the popes of their times for 20,000 warriors and getting six missionaries instead. In his conversation with Radio Free Europe's Georgian Service, English academic and Emeritus Professor of Russian and Georgian, author of numerous books about Russia and Georgia, Donald Rayfield OBE, shares his views on Putin's choice to reopen flights and lift visa restrictions for Georgians, Georgia's political leanings, possible outcomes of the Ukrainian war, and how to survive Putin's ambitions.
Let's start with your seminal book "Edge of Empires: A History of Georgia." If this book was being written today, what would the title of this particular chapter we are in right now be?
It would be "Retreat from Europe," I'm sorry to say. I think the government, with Bidzina Ivanishvili's leadership, has made a bet that they will pretend to want to join the EU, to be part of the West, but that it is in their interest to keep Putin sweet, that they are economically dependent on him. So many Georgians work in Russia now. And now they've got visa free travel back. It's noticeable that very, very little is said about Ukraine by any official in Georgia. They are like frightened mice when the cat is killing another mouse. I can understand it. I imagine it wouldn't be very difficult for Putin, even while occupied in Ukraine, to send a few troops, a few planes and extend the boundaries of Samachablo and Abkhazia. It sabotages any hope Georgia had of fulfilling its 2000-year dream of joining Europe.
Georgians are very, very good at understanding their enemies, but they tend to overestimate their friends
The government will want the West for tourism and trade, but they don't want any political involvement in the EU. They say they do, but they don't.
I'm also worried about the developments in the field of culture, with Minister Tsulukiani dismissing enormous numbers of people, accusing them of stealing paintings and so on. It's quite shocking. It's not a government that's interested in culture, and it is certainly not interested in European integration, whatever it says.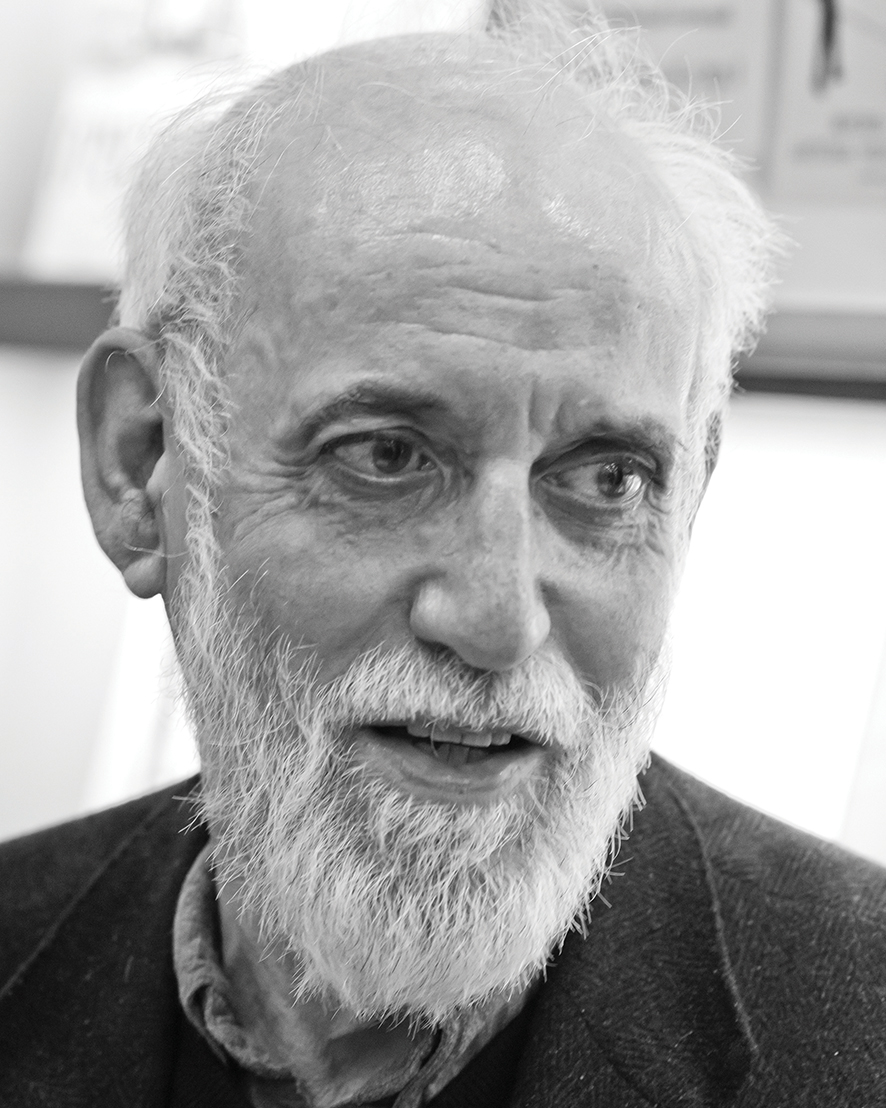 I don't know what's happening with the influx of Russians. It seems extraordinary that Georgia would allow these tens of thousands of Russians, unblockable, without investigation, without due diligence, to come in and out. And I fear there is some communication with the Russian government about who's coming in. Among those Russians will undoubtedly be agents of the Russian government. It seems dangerous to Georgian security. The way in which it is happening is alarming.
I feel very unhappy about what has happened in Georgia. The other unhappy thing is the political prisoners, Saakashvili, in particular, slowly being killed. I myself feel that Saakashvili is like Napoleon – he did some wonderful things and he did some terrible things. And the terrible things he did do need to be investigated by a proper court, but leaving him in prison with inadequate medical help and very dubious legal treatment, and ignoring pleas from Europe, is a great mistake.
On Putin canceling visas for Georgians and restoring flights – how far might these developments go?
It will be welcomed by nearly a million Europeans who depend on Russia in one way or another. And Russian investment in the Georgian economy would grow. But I think it's an iron grip, and it ensures that the old Georgian policy of balancing between Russia on the one hand, Turkey on the other, and Iran, and recently Russia and Europe, continues.
The Orthodox Church is one of the great brakes on progress for Georgia
Georgia is not really a crossroads anymore, because access to Europe is being reduced. Less and less sympathy for Georgia is noticeable in Europe, for example, regarding the EU candidacy. Another extraordinary thing about Georgia is that you have a president who thinks completely differently from the Prime Minister and the ministers, and yet she is powerless. She is a skillful politician. She was the only Georgian who could talk to Putin without shaking his hand and doing what he wanted her to do, but without annoying him. And is she definitely a figurehead. People in Europe talk to her, she talks to people in Europe, but the government ignores her. It paints the picture of Georgia as a dysfunctional state.
How justified do you think the fears are that this could end up being another 1783 moment for Georgia?
It depends what happens in Ukraine, and there the West is not doing enough. It supplies Ukraine with tanks and bullets, rockets. And I have a feeling the thinking is, "we will give Ukraine just enough to go on fighting and bleeding Russia dry." But in the end, however inefficient or in a terrible shambles Russia is, it will still have enormous resources. The tanks and rockets might date back to World War Two, but they still work. As often in Russian history, the beginning is total shambles, but in the end, they will grind because they don't care how many of them die. They may well achieve some sort of victory in Ukraine, be able to hang onto what they've taken, and the West will shrug its shoulders. That might end up very dangerous for Georgia.
With that in mind, how much room for maneuver is there at these crossroads? For all this talk about Georgia belonging to Europe, how inherent do you think it is for Georgia?
Georgia believes it, but, unfortunately, Europe doesn't. Georgia needs to be much more demonstrative and prove that it is a democratic country if it is to attract foreign visitors, politicians particularly, to make some friendships. If Georgian diplomacy had one weakness, it was always that they are very, very good at understanding their enemies, but they tend to overestimate their friends. And I say you should keep your friends closer than your enemies. The problem, of course, has been that the relationship with the United States of America was very much a relationship with the Republicans. And that was fine with Bush, but once Trump came in, well, Trump doesn't care if the rest of the world goes to hell, as long as America makes money out of it. Biden is not particularly interested- you can see the Caucasus is a blank space for him. The Caucasus is not on the on the American radar anymore.
It will take a miracle to get the Russians out of Crimea, and I don't think anyone in the West has the stomach for it
The last point I would make is that one of the most extraordinary things in Georgia, one I didn't expect, after the end of the Soviet Union, is the power of the Church. Before that, I never thought of Georgians as particularly religious, but suddenly people were crossing themselves all over in the minibuses, and the only person in Georgia who can meet and kiss Putin is the Patriarch. And how the Georgian public square with that I don't understand. You have to be a very religious and obedient Christian to allow your Patriarch to get to the devil like that. The Orthodox Church is one of the great brakes on progress for Georgia, I think.
Then we don't have much of a stick to beat the Georgian government with. They say "The West doesn't want us the way we are, so what choice is there other than to make nice with Russia?"
The other choice is to be not quite the way you are; to be a little bit different. Tidy up your justice system, parliamentary system, the politics of the country. Don't have a cabal of businessmen running the country. Make personal contacts in Europe, in the European Parliament, in European governments; find people who will be so enamored with Georgia that they will fight the fight for it.
I remember One anecdote of yours on the reply of a Persian Ambassador when quizzed by his English and French colleagues as to why Iran wanted to get Georgia back. "It's mostly useless, but highly decorative" was the answer. Centuries on, what do you think Georgia's strategic worth amounts to today?
I think, given modern tastes, Georgia is more useful – it has unspoiled nature, which is very hard to find these days. It has mountain snow that doesn't melt in the middle of winter, so better than Switzerland. It has much better food than most European tourist centers. It excels at welcoming guests. Georgia is on the right path, it's just that they ought to do it more efficiently so as to make access easier. But I don't think Georgia is decorative anymore.
It has also gained a hedonistic appeal.
Yes, it has a hedonistic appeal. Even though life, in fact, it's really quite tough in Georgia, it appears to be fun.
You wrote extensively about Stalin. How much has Putin borrowed from Stalin's notebook, as Russia becomes increasingly totalitarian?
I think he is a Stalinist, in many ways. He is probably as clever as Stalin, and as nasty. Startling and as nasty. It's just that he understood, from the Chinese, that you have to let the economy go fairly free. Let people make a lot of money.
Can he hope to replicate Stalin's "success"?
Stalin, when he died, must have thought he'd been successful. The system did go on for another 45 years. Whether it works out the same way with Putin remains to be seen. I'm glad I'm old enough I won't be around to see what comes out of it.
If you were to give one bit of advice to Georgia and countries like it how to survive under Putin and his eventual successors, what would that be?
To survive an aggressive Russia, I think you have to have universal military training. And you have to have a charismatic leader. And Bidzina Ivanishvili – I admire what he has done to the botanical gardens and zoos, but I don't think he's capable of leading a nation in times of stress.
You are working on a book on Crimea. What do you think its eventual fate will be in this war?
I fear that it will be a Russian enclave and it'll stay a Russian enclave. I fear that it will require a miracle to get the Russians out of there, and I don't think anyone in the West has the stomach for it.
Interview by Vazha Tavberidze for RFE/RL