The Italian Embassy in Georgia and the Italian Agency for the Promotion of Foreign Trade (ITA) organized a solemn ceremony to mark the Italian National Day at the Zurab Tsereteli Museum of Contemporary Art (MOMA).
Numerous guests were greeted with a real celebration of the Italian lifestyle – a synthesis of beauty, tradition and innovation – lots of surprises included in one evening and various events with Italian creativity, including:
Three exhibitions: the joint exhibition of the Italian Football Federation (FIGC) and the Coverciano Football Museum "Football Adventure: A Journey through the History of the Italian National Football Team", which tells the story of the creation, victories and triumphant moments of the Italian national team; The exhibition "Benfatto" created by the initiative of the Italian Ministry of Foreign Affairs and International Cooperation and the Association of Italian Traditional Crafts Enterprises and the joint photo exhibition "Roma Italia Expo 2023. Eterna evoluzione" of the Italian Ministry of Foreign Affairs and International Cooperation and ANSA Agency, which conveys the diversity of the fashion of the Italian capital, in terms of cinema, architecture or technology.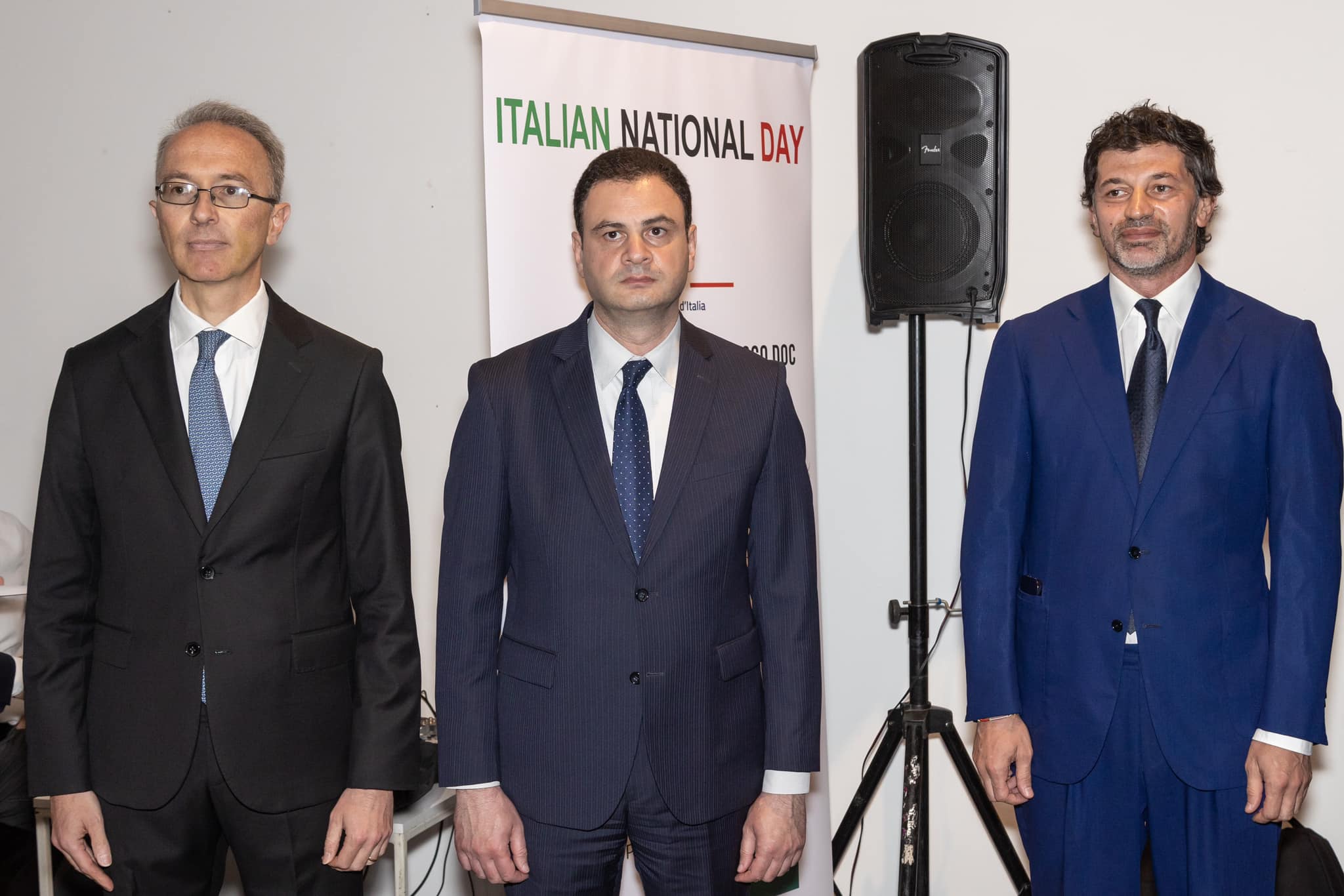 Music: national anthems were performed by the State Academic Ensemble of Georgian Folk Song and Dance "Rustavi."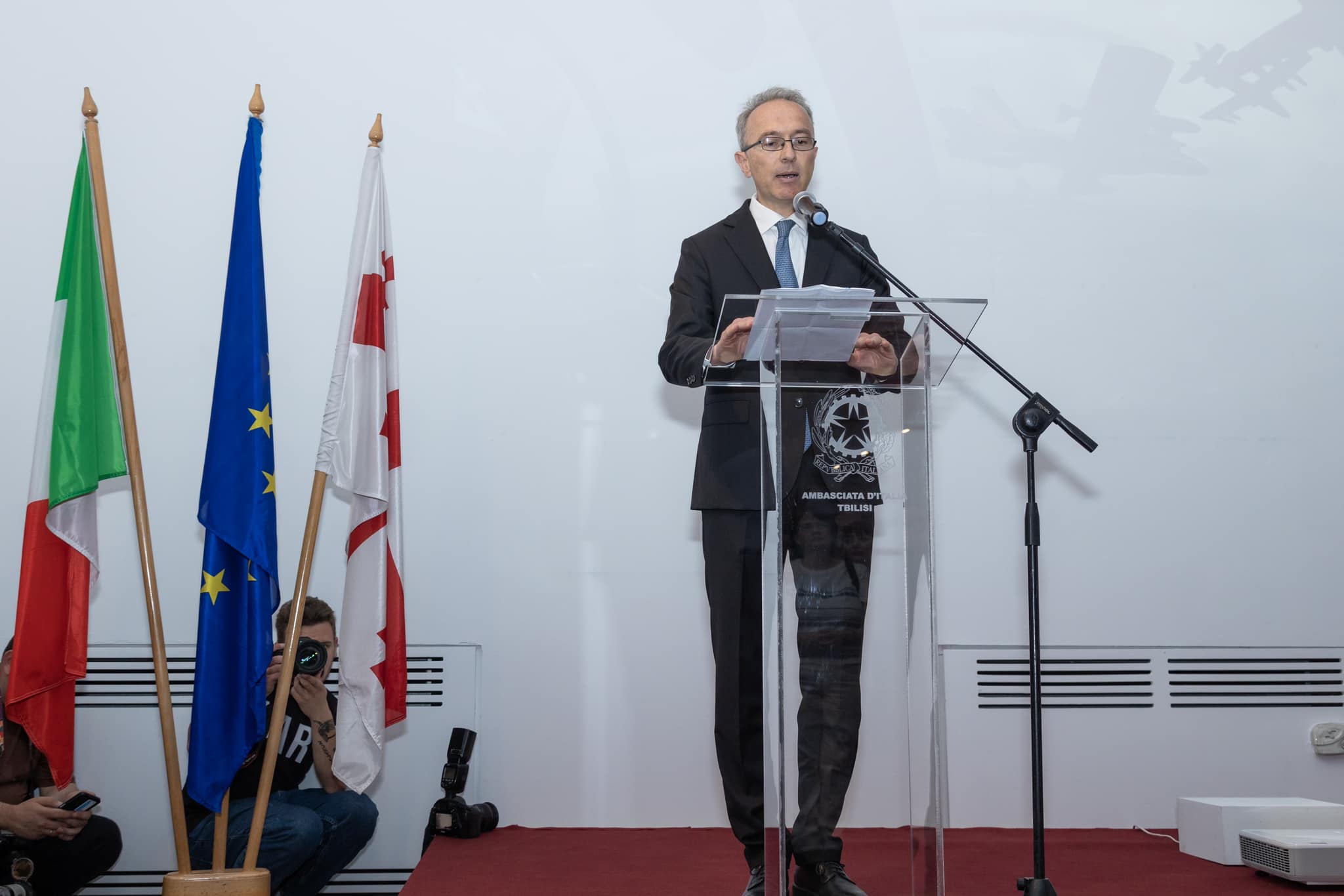 Enogastronomy: the event, along with many different delicacies, featured famous Italian enogastronomic products (the best Italian wines, Prosecco, Aperol, Parmigiano) and also a special menu of the youngest Italian chef awarded with a Michelin star, Matteo Sivero (Matteo Sivero is well known in Georgia thanks to various initiatives organized by the Italian Embassy).
On the night of Italy's national holiday, the Tbilisi TV tower was lit in the Italian flag's green, white and red colors.
The event, which was attended by representatives of the legislative and executive authorities of Georgia, various institutions, economic, cultural, academic circles and civil society, was held with the assistance of numerous sponsors and partners.