Today is a historic day for Georgia – I am signing the application for EU membership on behalf of the country, – Prime Minister of Georgia Irakli Garibashvili said after signing the application for EU membership in the government administration.
He noted that applying for EU membership is another important stage on Georgia's European integration path.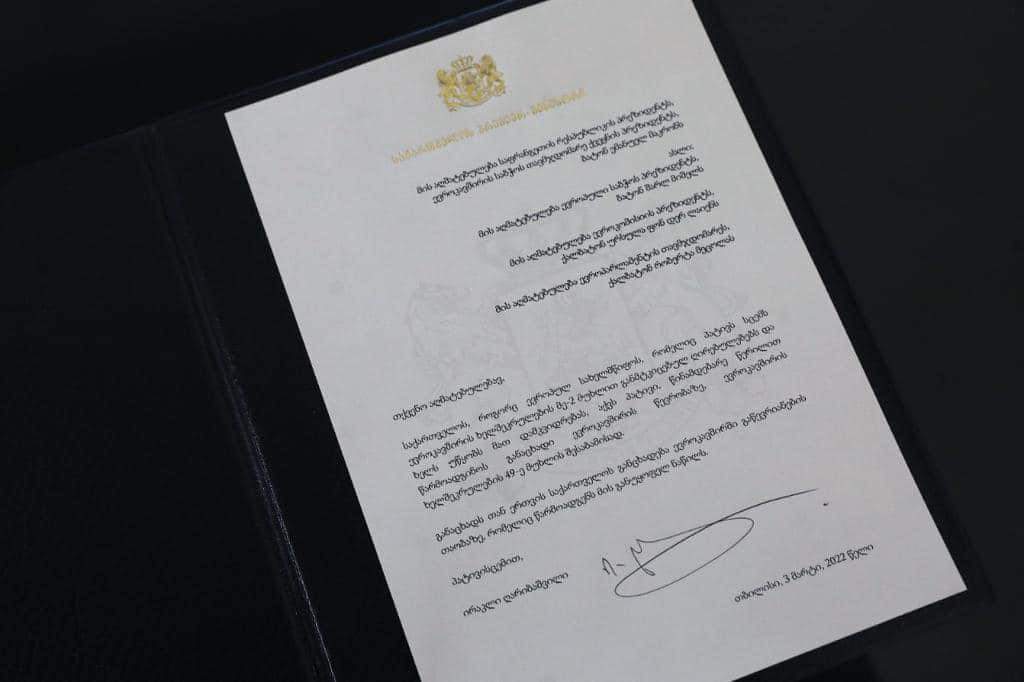 "Applying for EU membership is another important step on Georgia's path to European integration – a stage that turns a new page in our history and continues the efforts of our ancestors, which was aimed at unification in a common European family. Georgia is a European state; Our country, throughout its long history, has always belonged to the area of ​​European culture and civilization, and even today it makes its valuable contribution to its protection and development. "Europeanness" is nothing more than a set of values ​​​​that make up Europe. The history of Georgia itself, which is the history of a struggle for freedom, is proof that these values ​​are in the nature of the Georgian people and, therefore, are inseparable," Garibashvili said.
On Wednesday, GD Chairman Irakli Kobakhidze announced at a briefing that the government of Georgia was preparing an application for accelerated EU membership, which was to be officially presented to the EU structures the following day.
Related Story: Kobakhidze: Gov't Expeditiously Preparing Application for EU Candidate Status