Great coffee has been the driving passion for Gloria Jean's Coffees since 1979: From the first store that was opened by Gloria Jean Kvetko in Chicago, Illinois, to the 600+ stores across 40 countries in operation today.
Gloria Jean's Coffees opened the first branch in Tbilisi, in Freedom Square, at a time when investments and trade stopped to a large extent during the pandemic period.
"We implemented all pandemic rules at the highest level. We had our staff trained by experts and ensured that our entire team could serve healthily by having PCR tests done all the time. We brought the world's most delicious coffees to our customers by constantly disinfecting and providing fresh air flow in our store," Lika Leladze, Deputy General Manager of Gloria Jeans Coffees Georgia, told GEORGIA TODAY.
Today, Gloria Jean's Coffees has four branches in Tbilisi- in Freedom Square, Marjanishvili Square, East Point Shopping Mall, and Vake Home Mart Shopping Mall.
To learn more about Gloria Jeans, GEORGIA TODAY sat down with Lika.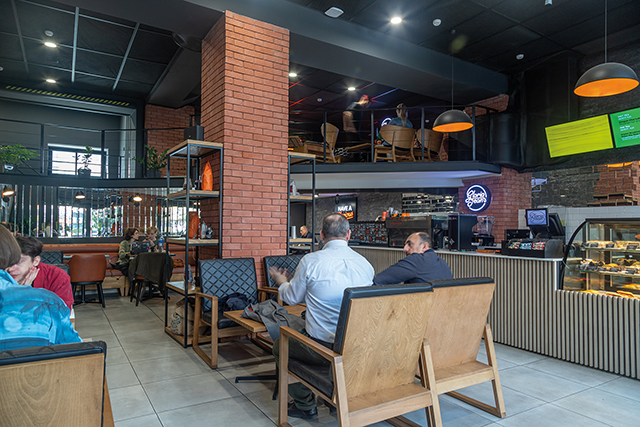 Tell us about the Gloria Jean's Coffees Georgia. What do you offer customers, and what makes your coffee special?
Gloria Jean's Coffees is fueled by our passion for great coffee. We are proud to offer our guests new and exciting ways to experience coffee.
What makes Gloria Jean's Coffees flavor so unique is our commitment to providing our guests with the highest quality coffee. Our baristas are award-winning and all our coffees are roasted by our master roaster at our state-of-the-art facility in Sydney, Australia. There are more than 30 varieties of single-source blends, infusions, and flavored whole-bean coffees.
As bean-to-cup coffee experts, we are committed to making quality handcrafted hot and cold beverages, from your favorite Cappuccino and Caffé Latte to the Signature Iced Coffee and Espresso Chiller range.
We are happy to offer our customers the most delicious salads, granola, sandwiches, and cakes, as well as our excellent coffees.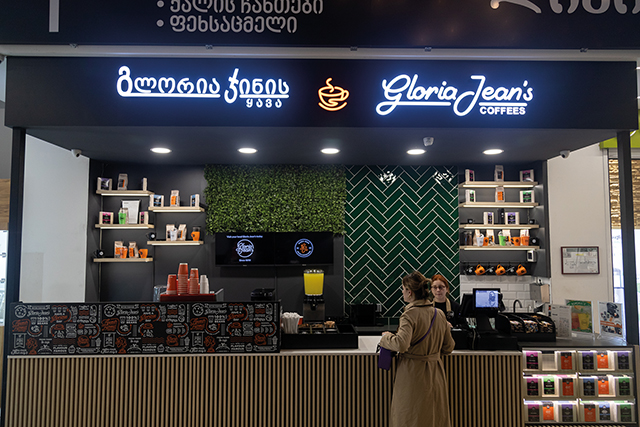 What is your mission?
Gloria Jean's Coffees is committed to building a unified family that consistently serves the highest quality coffee and provides outstanding and personalized service in a vibrant store atmosphere.
Our four values reflect who we are and how we approach everything we do. These are not values that change from time to time, situation to situation, or person to person, but rather they are the underpinning of our company culture.
By maintaining these core values, regardless of how large a company we become, we can preserve what has always been unique about our brand:
• Partnerships based on integrity and trust
• Commitment to excellence and innovation
• A culture of joy and passion
• Belief in people, building & changing lives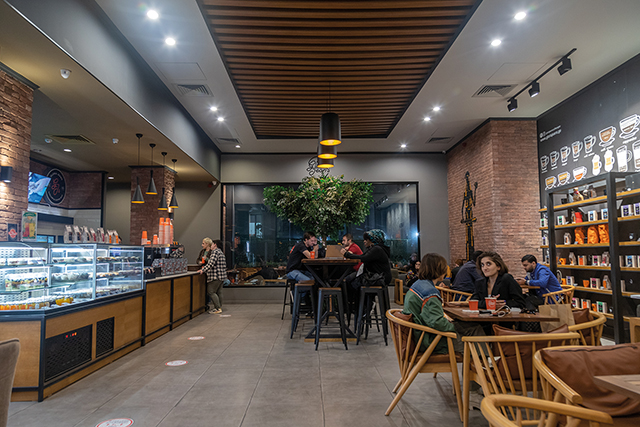 Tell us about your communication with the customer.
We aim to make our customers' day with our customer service and great-tasting coffee; to put a smile on their face and keep them coming back.
Gloria Jean's is a global specialty coffee chain that is committed to positively impacting community groups and building livelihoods. Coffee has the ability to make people pause and interact with each other. Human connection is why we're here, and sometimes we realize it's as simple as two lattes.
What are your future plans?
We want to be the most loved and respected coffee company in Georgia, and we are tireless in our pursuit to serve the highest quality coffee while making each and every one of our guests feel like they are returning home when they step into one of our coffee houses.
We are going to establish new branches all over Georgia. We are working to become the most developed coffee chain in Georgia by opening stores in different locations in Tbilisi, Kutaisi, Batumi, and other cities.
At the same time, we are continuing our franchise negotiations. We provide a proven business model and support systems to help establish and run a franchise coffee house with ease. The Franchisee partnership is the perfect answer when you reach that crossroad in your life.