Georgia Infinite Hospitality was the motto of this year's International Tourist Messe Berlin (ITB Messe), the world's leading travel trade show that takes place yearly in the capital of Germany. Georgia took part for the second time in this colorful fair, last being represented there 30 years ago, where hotels, spas and tourist destina from the whole world present their best amenities, tourist spots, sights and locations to encourage more visitors travel to their countries.
This year, Georgia had the honor to be the guest land at the ITB, receiving special focus, and presenting an impressive variety of local arts, crafts, delicious foods, and the best of hotels and travel tour possibilities within Georgia. According to Caucasus Travel Ltd. Chief and Co-founder Saba Kiknadze, a former alpinist, it all began because he and his friends wished to introduce more people to Georgia's magestic mountain landscapes and invite them to climb. During their first ITB partitipation, many people confused the country with Georgia in the USA, but a lot has changed since then, and the Caucasus Mountains have become a favorite destination for both climbers and tourists.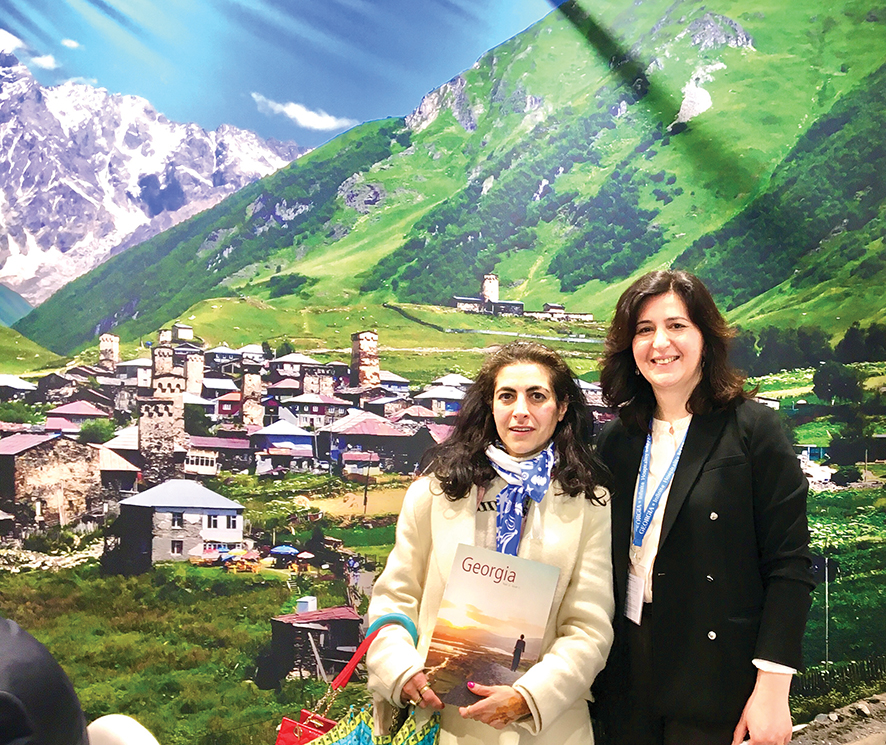 In its beautifully presented catalogue, Caucasus Travel offers an impressive range of tours for visitors to see and experience the remarkable year-round variety of Georgian countryside, villages and big cities with their architectural highlights, museums and natural beauty. The tours are tailored to tourists wishes and are well thought through: from planning family holidays and supporting sporting events, to assisting film companies and businesses looking for special locations in the Caucasus countries, including Armenia and Azerbaijan- all are within the scope of the Caucasus Travel services.
Another tourist agency, Visit Georgia, had a stunning booth showing mountain landscapes with images of villages lost in green, mounted as colorful photographs that created a lively and envigorating ambience, taking visitors there. Visit Georgia also provides adventure tours for anyone interested in the land's history and culture, sport and nature, historical monuments and centuries old villages and small towns that one otherwise would never find without the help of experienced guides. Particularly fascinating are the "wander tours" for visits to remote mountain villages in Tusheti and Svaneti that are only reachable during the summer and early autumn or late spring months, villages boasting centuries-old traditions and rituals kept up by the very small communities still living there. The tours are precisely described as to their duration, height of the mountains, ascent and descent distances, and the times of arrival and departure.
Special interest tailored tours include horse riding, ski sport tours in winter, car tours, and bicycle tours.
Visit Georgia offers tours throughout Armenia and Azerbaijan to the respective cultural sights and capitals, among then Yerevan, Baku,and Sevan Lake, and translation services for guests into European languages, Japanese and Russian. Further offerings include hotel reservation services, business and corporate travel support, family holiday tours, short trips and wanderings.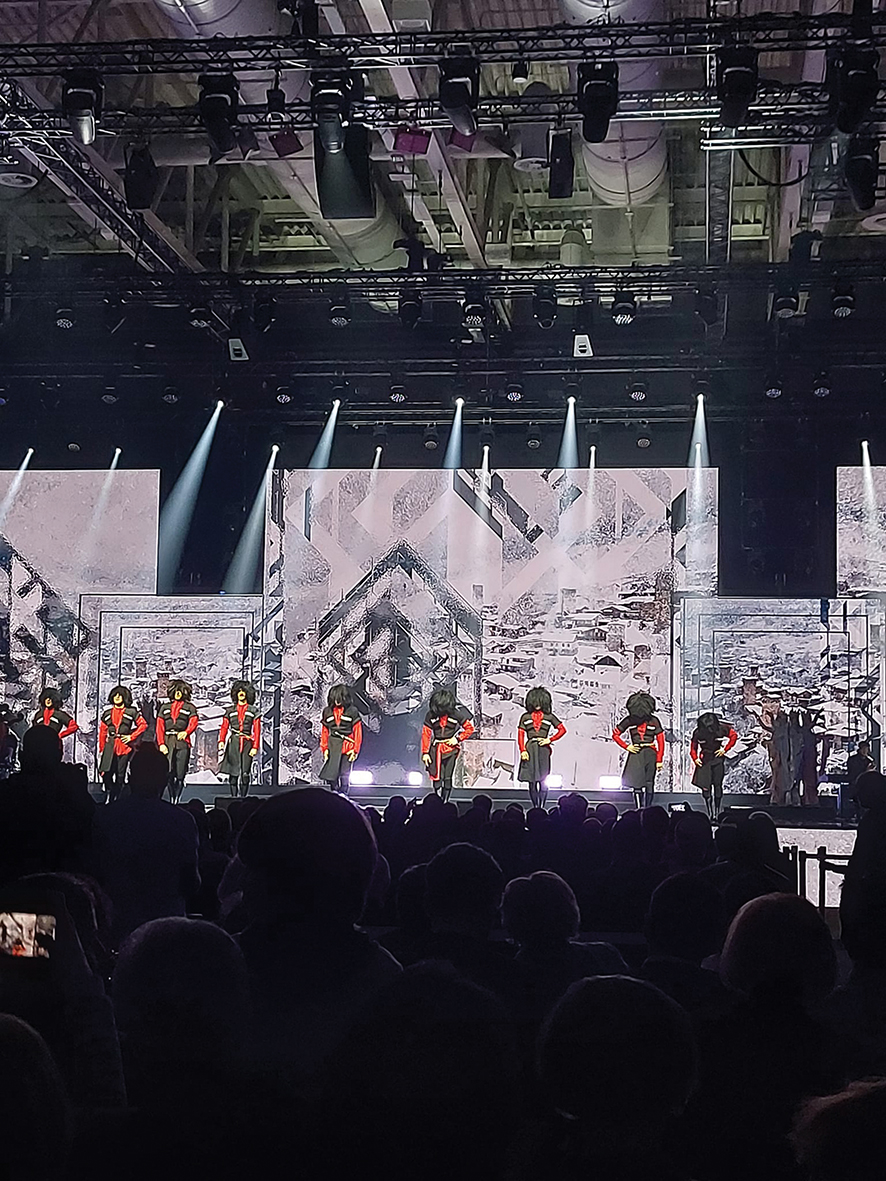 According to Tetu Charkviani, Visit Georgia Director of Administration, they're already 20 years in business, and each year is better than the last as the country's popularity is on the rise and the guests are delighted with their hospitality, services, the choice of destinations, hotels and food. In 2012, Visit Georgia was nominated as the best enterprise of the year and was awarded the Mercury 2012, adding to other awards and accolades throughout the years of its operation.
The must-see destinations for any visitor travelling in Georgia include the ancient capitals Tbilisi and Mtskheta (former capital of Georgia) with its magestic Jvari Monastery, Kutaisi the capital of the former Colchis Kingdom in western Georgia, famous for its Golden Fleece legend, Medea and Prometheus Cave. A 20-minute bus tour from Kutaisi is the Gelati Monastery, dating back to the 12th-14th century and featured on the UNESCO cultural monuments list for its unfogettable frescos and architecture. Other must-visit destinations are Bagrati Cathedral in Kutaisi, Vardzia- a cave city carved in stone, the Borjomi mountains with their mineral water springs, and the adjascent Likani spa and its former Russian Tsar Residence Palace and park. Sea lovers shouldn't miss Batumi, with its exaggerated contemporary architecture and revamped city scapes, hotels and all the maritime delights of a seaport. In winter, Gudauri and Bakuriani are the ski destinations for sports and to show off your skills on the slopes.
ITB Berlin is an incredibly fascinating and inspiring tourist fair, where the whole world is invited to sparkle and shine and offer the best of hospitality and hotel services to spoil guests with the luxury and relaxation of holiday promises. One can get lost in the sight of the profusion of booths, presentations, amount of guests and visitors and exceptional diversity of lands, traditions and cultures presenting their best, side by side. Probably one of the most exciting fairs of Berlin, Georgia had an exceptional opportunity this year to rise and shine as the exotic tourist destination in Eurasia situated in the Caucasus at the crossroads where the Orient and the Occident meet. The food, art and crafts, as well as other enterprises represented at the Georgian booth will be reviewed in a following article.
To be continued.
By Lily Fürstenow at ITB Berlin