Following the restoration of direct flights between Russia and Georgia, United Airports of Georgia reported that flights from all three international airports of Georgia will be operated only by those airlines and those aircraft that are not on the sanction list.
"The decision applies to all international airports of Georgia: Shota Rustaveli Tbilisi International Airport, Kutaisi Davit Agmashenebeli International Airport, and Alexander Kartveli Batumi International Airport. We will clarify once again: flights to the airports will be performed only by those airlines and those aircraft that have not been affected by the sanctions," reads the statement.
Azimuth removes Abkhazia, South Ossetia from the list of countries posted on its website
The Russian airline Azimuth, which plans to launch direct flights between Russia and Georgia, has removed Abkhazia and South Ossetia from the list of countries posted on its website, Echokavkaza reports.
Abkhazia and South Ossetia were listed as separate countries. In particular, customers could choose the self-proclaimed republics when registering on the airline's website.
Ekhokavkaza writes that Giorgi Mshvenieradze, the head of the non-governmental organization Guardians of Democracy, appealed to the Georgian government this week with the message, "Have you checked and issued a permit to the company that names Abkhazia and South Ossetia as separate states on its website?" About two hours after the appeal, Mshvenieradze published a post saying that Azimuth had removed Abkhazia and South Ossetia from the list of countries on its site.
Ekhokavkaza writes that Azimuth received permission to fly from Moscow to Tbilisi from May 17.
The airline has already started selling tickets for Moscow-Tbilisi-Moscow flights. The ticket price from Moscow starts at $215, and from Tbilisi $260.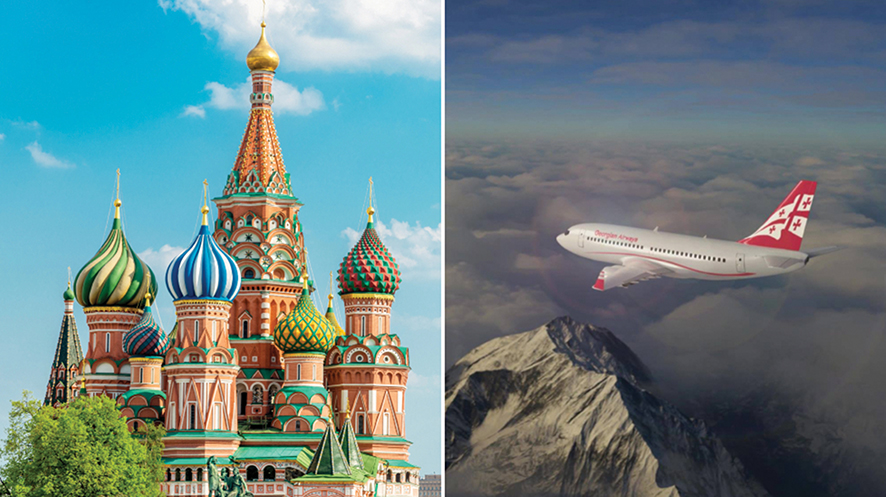 Citizens protest the restoration of flights to Russia in front of Parliament
A rally against direct air traffic with Russia was held near the Parliament following the government's decision to go ahead with the flights.
Citizens noted that the restoration of flights does not correspond to the interests of Georgia and the country's goal of European integration.
Many law enforcement officers were mobilized on the spot and in the surrounding area.
The organizer of the rally was May Civil Movement, which claimed that Georgia has "no right to adopt a policy of rapprochement" with Russia.
"A sanctioned country automatically means rejection of the [EU] candidate status!!! We have no right to accept a policy of rapprochement with Russia. We are ordinary citizens who want our children to live in Europe and not in Russia," the organizers of the rally said.
Citizens also gathered in protest in front of the Georgian Airways office in Tbilisi after the company announced that it will operate Tbilisi-Moscow-Tbilisi flights seven times a week starting this weekend. The protesters chanted: "No to Russian flights."
Representatives of various opposition parties, members of the civil movement, and ordinary citizens participated in a rally under the name "We cannot enter the European Union on a Russian ship."
The Civil Aviation Agency of Georgia revealed that Georgian Airways will start Tbilisi-Moscow-Tbilisi flights from May 20.
Droa party leader Elene Khoshtaria announced a protest rally for the 19th of May.
"We will gather at Republic Square at 12:00 and march in a convoy to protest this treacherous decision. We have nothing against the passengers, but we will show Russia and the whole world that these flights are applauded by no-one in Georgia, except the Georgian Dream," Khoshtaria stated.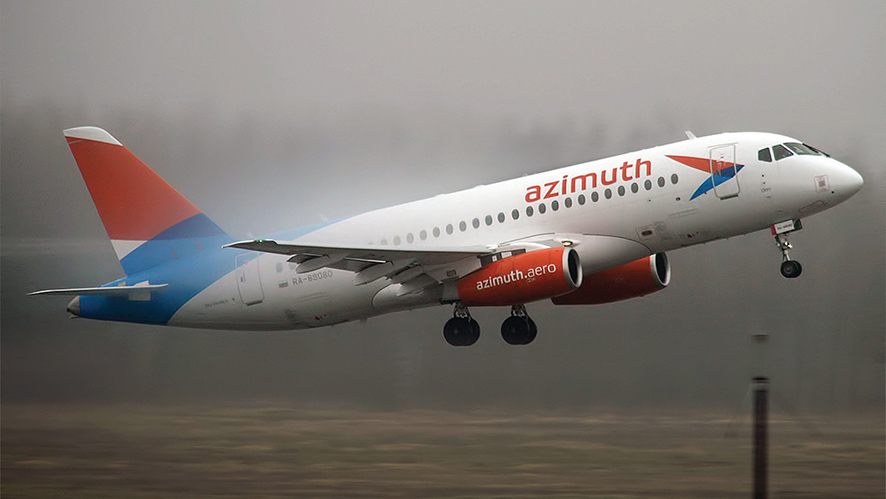 Reactions to bilateral flights
Opposition MPs Teona Akubardia, Ana Natsvlishvili, Khatuna Samnidze, Ana Buchukuri, and Khatia Dekanoidze called on the government to revoke its consent to bilateral flights with Russia.
"We call on the Georgian government to revoke its consent to direct flights. Although the introduction of the visa-free regime is a unilateral decision of Russia, the restoration of direct flights is a bilateral decision and it should not have the consent of the Georgian government. It is impossible for the country to aspire to Europe on the one hand, for which it has made an official application, and on the other hand take steps to return to Russia's orbit. This decision should be revoked. Otherwise, working and creating the illusion that the 12 points are being fulfilled will become a farce," Natsvilishvili said.
Samnidze claimed the decision is a "sabotaging" of Georgia's European status.
"All surveys show, and Georgian Dream is well aware, that peace and prosperity are connected to our European future; security and stability are connected to our European future. In such a situation, deepening relations with Russia and direct flights are a sabotage of Georgia's European future," she noted.
US Ambassador to Georgia Kelly Degnan spoke about the restoration of flights between Russia and Georgia and noted it's not for the United States to say whether this will impact Georgia's European Union candidate status.
"It does raise the question as to why Putin would give this to Georgia. I'm sure no-one believes that he cares about the convenience of Georgian travelers," she noted. "We have seen that he uses the presence of Russians in a country to sometimes interfere in that country. I think there are already many Georgians who are concerned about the hundred thousand Russians who came to Georgia last year, and now we hear from the Russian Tourism Agency that maybe a million more might be coming in as a result of these direct flights.
"I think that if Mr. Putin wanted to show that he cared about Georgia, he would withdraw Russian forces from Abkhazia and Tskinvali," Degnan went on. "He would comply with the obligations under the ceasefire agreement from 2008, and he would reverse Russia's recognition of Abkhazia and Tskinvali. Those would be signs that I think Georgians would appreciate as a sincere gesture.
"Remembering that Russia is the country that in 2008 invaded Georgia, that in 1989 tried to crush Georgia's freedom, that tried to silence Georgia's language in 1979, and that for centuries desecrated Georgia's churches throughout the country. This is a country that is attacking Ukraine in the same way that it attacked Georgia 15 years ago, targeting apartment buildings, schools, hospitals, and children, taking children from their families. It seems very odd to welcome a gesture from a regime, a bloody regime, that is in the middle of doing to Ukraine what it did to Georgia just 15 years ago, a country it still occupies."
Degnan pointed out that an important difference between today and 2019 in terms of seeking revenue from Russian tourism is the fact that Russia has since invaded Ukraine.
"Russia has destabilized the entire region with this unjustified, brutal war that is purely aimed at taking Ukrainian territory and trying to eliminate Ukraine's identity. That is a significant change from before.
"Georgia doesn't rely on Russian tourism or Russian business as much as it did in 2019. We saw after the ban was put into effect a surge in visitors from many other countries. Georgia does not have to rely on and become dependent on Russia again. That is giving Russia dangerous leverage over Georgia's economy, and we have seen in many other countries how Russia will use that leverage when it wants to.
"Georgia does not need to fall into that trap again of becoming dependent on Russia. We need more information as to how the Georgian government is going to respond to this, and what the details of these potential flights are going to be before we can establish whether there are export control or sanctions that apply to this situation, but I would imagine that there will be some," she noted.
The Chairman of the Parliament of Georgia, Shalva Papuashvili, stated that it is welcome news to have the [Russian] sanctions against Georgia lifted and noted that other injustices against Georgia, including the occupation, should also be ended.
"The ban on flights was a sanction imposed by Russia, and Russia has now lifted this sanction and, of course, it is welcome news to have sanctions against Georgia lifted. Other injustices against Georgia, including the occupation, should also be ended. Ultimately, this is where Russia's decisions should go. Regarding our approach, we have said many times that Georgia will ensure full compliance with international sanctions. We will ensure that Georgia is not used to circumvent sanctions, and it has been clearly stated that not a single airline, not a single plane which is under sanctions will land at a Georgian airport. Georgia does not intend to impose bilateral sanctions on Russia and does not intend to impose sanctions on its own citizens," Papuashvili concluded.
Senior Vice President for Democracy at the German Marshall Fund, Laura Thornton, noted, "The resuming of flights between Russia and Georgia was very clearly presented as a 'thank you.' Thanks for what? Thanks to the Government of Georgia for its behavior. If your behavior as a government makes the Kremlin happy, there are problems in your foreign policy."
Compiled by Ketevan Skhirtladze