Georgian Director Tinatin Kajrishvili's film project 'Citizen Saint' has claimed the Work in Progress Award to the amount of 20,000€ at the Sarajevo Film Festival, one of the largest film festivals in Europe.
The film has already been funded by the Georgian National Film Center, which publicly congratulated Tinatin Kajrishvili and the creative group on this significant success.
"In 'Citizen Saint,' the Georgian Director asks what if God was one of us.
"Tinatin Kajrishvili's third feature 'Citizen Saint' tells the story of small-town miners suddenly discovering that their protector has literally come down from the cross and into their lives," reads the IMDB description.
Produced by Lasha Khalvashi, Denis Vaslin and Borislav Chouchkov, the upcoming film is a co-production between Georgia (Artizm), France (Mandra Films) and Bulgaria (Chouchkov Brothers).
Sebastian Miese's Austrian-German drama 'Great Freedom' won the Sarajevo Film Festival's top prize, the Heart of Sarajevo for the best feature film.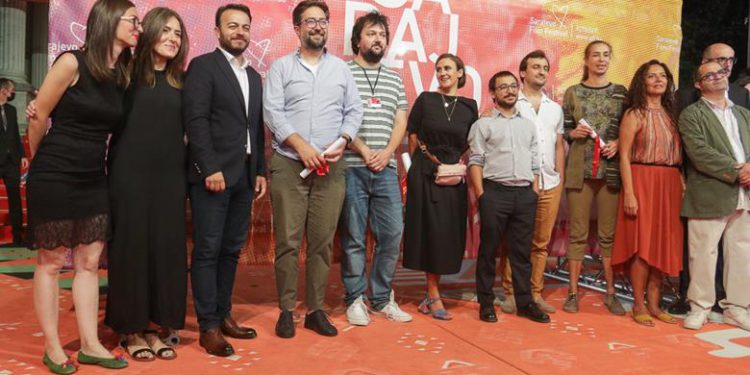 See the full list of winners.
By Ana Dumbadze