Christian Danielsson, Special Representative of the President of the European Council Charles Michel, actively continues meetings with political parties as part of his visit to Georgia in order to solve the current crisis.
Today, on March 18, he is again participating in a joint meeting between the opposition and the government.
Georgian Parliament Speaker Archil Talakvadze told journalists before today's meeting that they will have a crucial consultation today.
The opposition and the ruling team held a first joint meeting mediated by the EU's mediator yesterday.
Prior to the meeting between the ruling team and the opposition, Danielsson met with Irakli Kobakhidze, Chairman of the Georgian Dream.
"By no means will we sign an agreement that does not comply with the principle of justness, this is our only red line," Kobakhidze stated after the meeting regarding the opposition's demand on holding snap elections.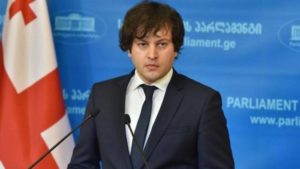 He noted that the parliamentary elections were held in a free, fair and competitive environment, which was also confirmed by international partners.
Kobakhidze also assessed the fact that Labor Party leader Shalva Natelashvili left yesterday's meeting initiated by Danielsson in protest and noted that "it was another manifestation of destruction."
Michel's personal envoy arrived in Georgia on March 12 to relaunch dialogue among Georgia's political parties. He has since held meetings with leaders of the opposition and the ruling team.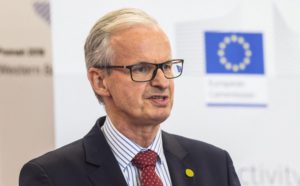 Notably, Danielsson was supposed to leave for Brussels on March 15, but the visit was extended for several days since no agreement between the government and the opposition could be reached in the ongoing EU-mediated negotiations.
By Ana Dumbadze
Main photo source: Netgazeti
Related Story: Shalva Natelashvili Quits EU-Mediated Negotiations between Ruling Team and Opposition