The second edition of the Italian Embassy Cup celebrated the strong friendship in the field of football between Italy and Georgia, with a very special guest.
On April 21, the Inter Academy of Georgia was visited by the Vice President of Inter Milan and the legend of the club – Javier Zanetti, who conducted a training session with about 500 children enrolled in the academy.
The Inter delegation was also present at the academy, together with the technical director of the Inter academies – Marco Monti.
Within the framework of the visit, Zanetti browsed the foundation of the academy at New Vision University, assessed the infrastructure together with the director of the academy – Ana Tsereteli and the chairman of the academic council of New Vision University – Davit Kereselidze.
Zanetti held a press conference and answered questions from various media representatives. In the evening, he attended a gala dinner, where he learned about Georgian art, national dances and songs.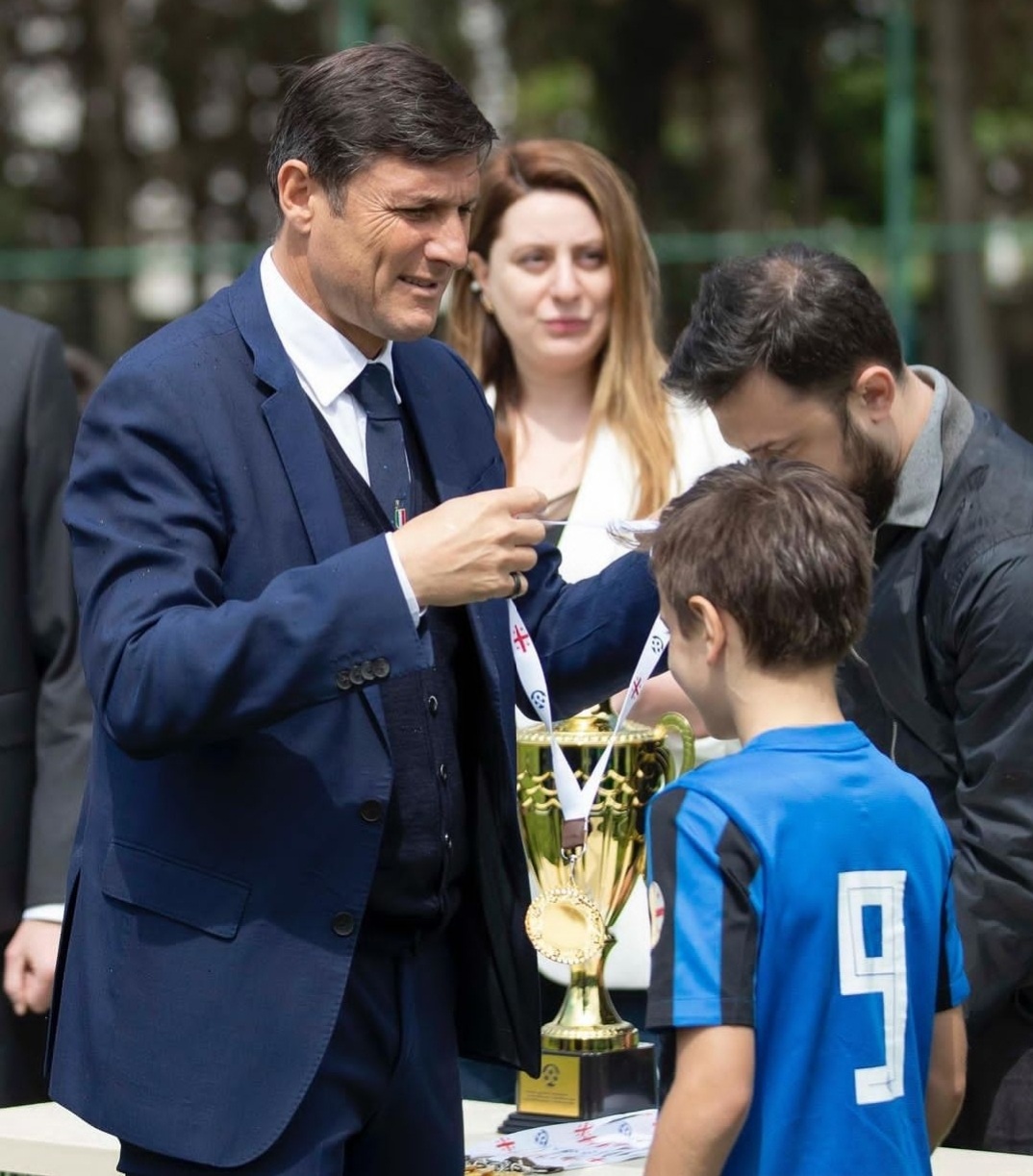 The Inter legend met the members of Inter Club Georgia, where there were also representatives of the Inter fan club of Azerbaijan and Armenia, and awarded young participants from Inter Milan and Saburtalo FC youth teams participating in the competition, after which he visited the residence of the Italian ambassador, gifting to the Italian Embassy a unique black and blue commemorative jersey.
As stressed by H. E. the Ambassador of Italy in Georgia, Mr. Enrico Valvo, Javier Zanetti's presence was especially appreciated by young people participating in the Italian Embassy Cup – organized annually in cooperation with the International Foundation of Sport, Tourism and Youth of Georgia – with the strong message that football academies should spare no efforts not only to improve sportive skills, but also to support human development of young generations.
After a fruitful 2-day visit, Javier Zanetti left Georgia with positive impressions and emotions.