Hailing from diverse ethnic and religious backgrounds, members of Georgia's younger generation are finding their own ways to build a more resilient, democratic, and prosperous society
Youth engagement is not only beneficial for democratic development, it is essential. A recent study by the United Nations found a strong correlation between youth civic engagement and democratic development. When people get involved in social and political issues at a young age, they tend to carry that mindset throughout their lives, and even pass it on to their children.
In Georgia, USAID provides young people with skills and opportunities to make their mark in society. In 2020 alone, USAID empowered more than 5000 youth to participate in civic activities ranging from local responses to COVID-19 to peacebuilding initiatives, to efforts to counter disinformation.
Meet four people who, with USAID support, have found their own ways to contribute to the development of their communities and society.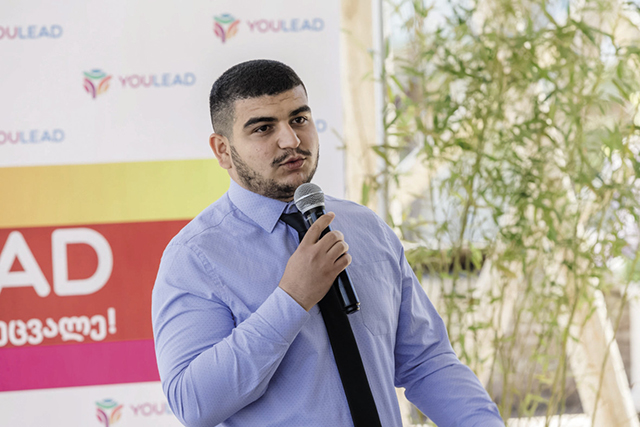 Rashan: Fostering the Social Inclusion of Georgia's Azerbaijani Minority
At only 24 years old, Rashan Ziadaliev has already devoted more than a decade to civic activism. Rashan comes from Marneuli Municipality in southern Georgia, an area that is populated primarily with members of Georgia's ethnic Azerbaijani minority.
As a high school student, Rashan became one of roughly 5000 youth participants in a USAID activity to foster civic integration among Georgia's ethnic and religious minorities.
"I made friends from different regions of Georgia. This was a great motivation for me to learn the Georgian language, too," Rashan recalls. "I learned how volunteering and civic activism are necessary to building a democratic society."
Rashan has grown into a leader in his community. In 2017, he founded the Civic Engagement and Activism Center, a civil society organization that advocates for the needs of the local community. "When the municipality of Marneuli faced a lockdown due to COVID-19, we provided the population with important information [in Azerbaijani] about the pandemic," says Rashan.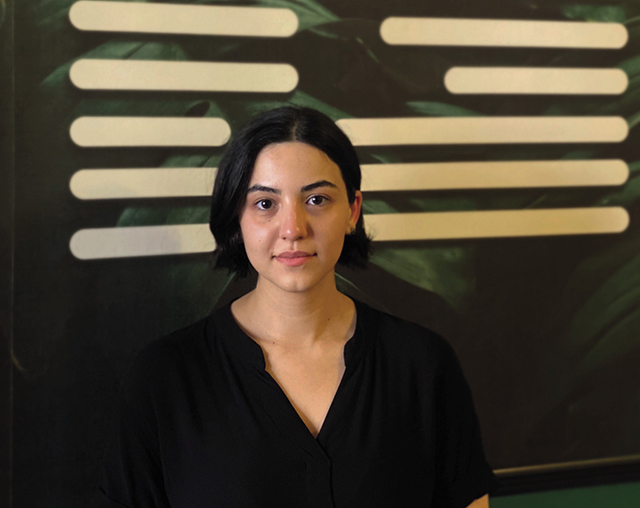 Ana: Protecting the Human Rights of Georgia's LGBTQI+ Community
Ana Aptsiauri decided at a young age that she wanted to advance the cause of human rights in Georgia.
"Since the day I decided to become a lawyer, I knew that I would work to challenge systemic discrimination and stigma," Ana explains.
Now 24 years old, she is a human rights lawyer working for the Equality Movement, a civil society organization protecting the rights of members of Georgia's LGBTQI+ community. With USAID support, the Equality Movement is combating workplace discrimination against LGBTQI+ citizens.
As Ana explained, this issue has become more pressing during COVID-19. The overall increase in unemployment caused by the pandemic has had a disproportionate impact on vulnerable members of society, including LGBTQI+ persons.
For her, protecting the vulnerable is ultimately about changing the way that people view human rights: "I believe that the work we are doing will help vulnerable groups not only to achieve legal [equality], but substantive equality as well."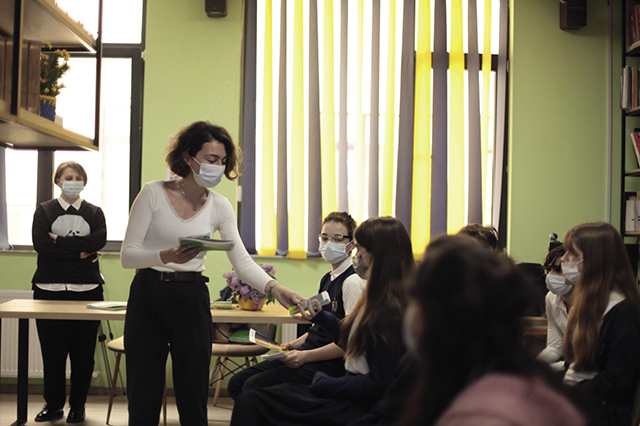 Mariam: Protecting the Environment through Education
Mariam Macharashvili grew up just minutes away from a national park. "In my childhood kids used to go to the river and forest [in the national park]. It was just a local tradition," she recalls. "I fell in love with the country's nature, and I wanted to spend my career protecting it."
Mariam later started working for Georgia's Agency for Protected Areas, and in 2020 received professional skills training provided by USAID and the U.S. Department of Interior.
Mariam's work is focused on educating primary school students about environmental protection.
"I believe that awareness and education are the prerequisites for any change, especially in the field of environmental protection. My work gives me a very good opportunity to talk to the next generation of our country about the role and benefits of protected areas," Mariam says.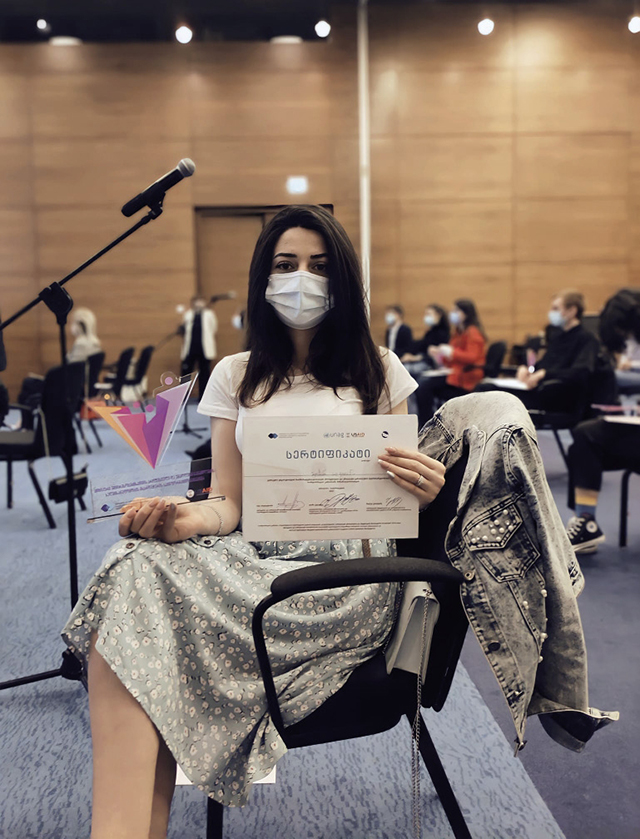 Gohar: Fostering the Development of Her Peers
Gohar Akhjoyan, a student at Tbilisi State University, comes from the village of Aragiali in Samtskhe-Javakheti, a region primarily populated by members of Georgia's ethnic Armenian community.
A participant in USAID-supported youth activities, Gohar formed a network of young people from different backgrounds. Like Rashan, Gohar received Georgian language training through the program.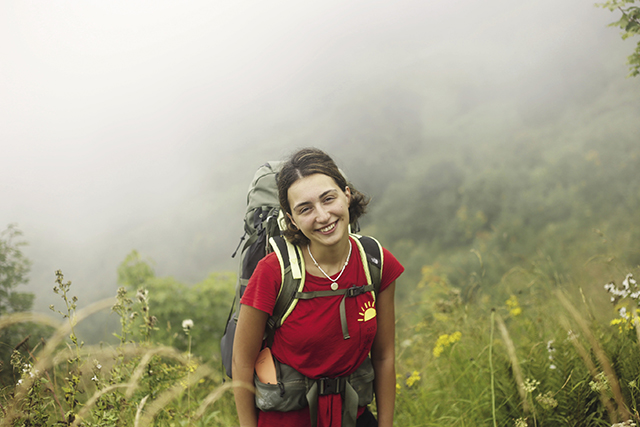 "Before joining the [USAID PITA] program, I had difficulty speaking Georgian," Gohar recalls. Now, she participates in campaigns to help students from ethnic minority communities apply to university in Georgia. She is also active as a university tutor, helping newly-admitted ethnic minority students succeed academically and integrate into university life.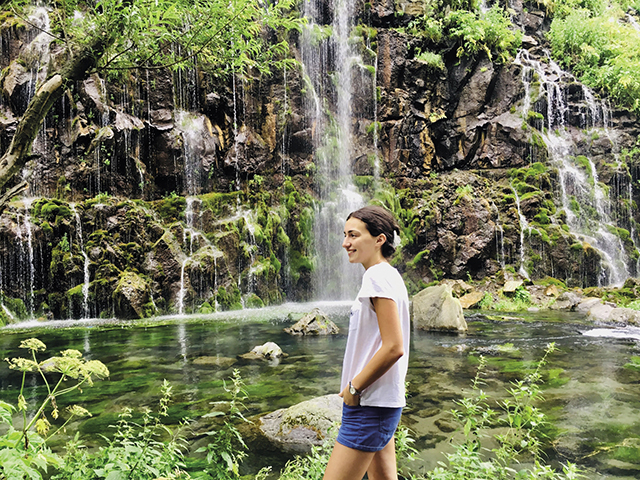 "I knew from the beginning," says Gohar, "that I needed to share my experience with others. I think it is very important that we share our experience with young people and give concrete advice to encourage them to pursue their higher or vocational education in Georgia."
Across Georgia, young people from all walks of life are taking action to shape the future of their society. USAID remains committed to giving them the support they need to grow into leaders and build a more resilient, democratic, and prosperous Georgia.
By Joseph Larsen*
*Joseph Larsen is a Senior Development Outreach Advisor at the USAID Mission in Georgia