Chinese vaccines Sinovac and Sinopharmc are likely to be included on the emergency use list of the World Health Organization by the end of April, CGTN reports.
"Additional studies need to be conducted and more data gathered on Sinovac and Sinopharm among sub-groups, including the elderly and those with underlying medical conditions," reports the Strategic Advisory Group of Experts on Immunization (SAGE), part of the United Nations' health agency that advises the WHO on immunization policies.
Sinovac and Sinopharm are so far approved by the Chinese regulator, have been exported to more than 70 countries, and have received emergency use approval in Hungary and Serbia.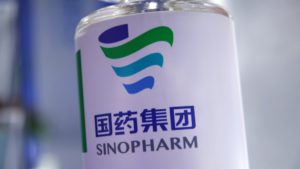 The China National Pharmaceutical Group Co., Ltd. (Sinopharm) announced on Saturday that its COVID-19 vaccine has acquired the GMP certificate issued by the Hungarian National Institute of Pharmacy and Nutrition (OGYEI), becoming the first Chinese COVID-19 vaccine to receive such a certificate, CGTN reports.
Related Story: Chinese Government Provides Sinovac Vaccine to Georgia Free of Charge
By Ana Giorgadze