Although Vinotel has only been open since 2020, it has become an exceptional place for those in the know. Designed to resemble an affluent Georgian home, the hotel is brimming with graceful living spaces – one with a grand piano for all to play – leading to a gilded library. One instantaneously feels the principles that the founder considers fundamental to good design, like honoring natural materials, working with simple, organic forms, and making the functional beautiful.
That Vinotel conveys the best of Georgian architectural elegance is no exaggeration. The interior is modern and minimal, with bursts of luxury and color. Bold furniture designs pair effortlessly with modern forms. The bar is adorned with slanted wood panels and jewelry-like silhouettes that transport one back to La Belle Époque.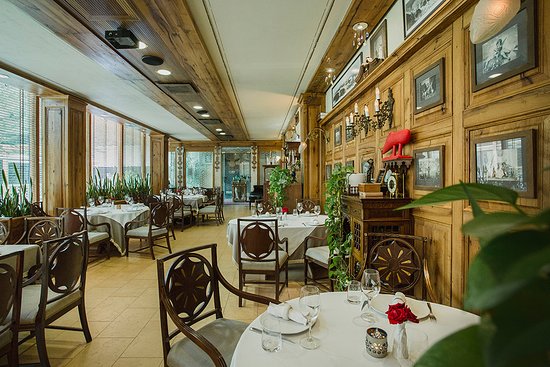 To learn more about this standout venue and why it is a must-stay for visitors, Georgia Today spoke with the founder, Mr. Kashakashvili.
Tell us about your experience as a professional mountaineer.
Relishing the magic of mountains is surely a universal instinct, but it gets more intense if you grow up in a country surrounded by granite peaks. In the mountains, I set missions and devoted myself to achieving them. I was the first Georgian man to climb the Seven Summits. Reaching the top of a mountain is an impressive physical, mental, and emotional triumph. With the help of my fellow mountaineers, I performed elegant accents that I am proud of because, as valuable artistic compositions or good wine, they never lose eminence.
Did your experience in the mountains help your new route with Vinotel?
Up in the mountains, one stands autonomously, as though outside the dimensions of time and space- always looking death in the eye. Precision and cooperation are among the indispensable qualities of a true mountaineer. I owe to the mountains the endurance and devotion that I drew on to create Vinotel in the face of disruptive skepticism and the hardships inflicted by the 2008 war.
What is the story behind Vinotel's design?
When designing Vinotel, we made every effort to preserve the complexity and elegance of Georgian architecture.
Vinotel is a veritable haven for wine lovers. Tell us more about it.
Along with its exclusive wine collection, Vinotel offers a wide selection of natural and bio wines. Local family wineries produce top-notch results because they pour their heart and soul into winemaking. Some of the greatest among our wines are rarely found beyond Vinotel's walls. Our exclusive collection ranges from silky Krakhuna to a more sumptuous Cabernet.
What are you focusing on next?
A while ago, Vinotel hosted 21 wine experts from all over the world—a momentous event in its own right for our country. We work tirelessly to promote our wines worldwide. With due dedication, I'm sure we can attain worldwide success.
By Elene Dzebisashvili