At times, our lifetime aspirations and dreams come true and become part of our daily activities. And what could be more pleasurable than doing what we love most? This is exactly what happened for Nina Tsikaridze, the founder of io Art Studio, a talented artist who produces unique and amazingly beautiful handmade polymer clay accessories.
Nina dreamt of producing handmade accessories and jewelry for years, but for various reasons was only able to make her dream come true a year ago. Today, she has a small, cozy, home-based workshop, where she creates exotic accessories distinguished by bright colors and creative shapes for both local and foreign customers.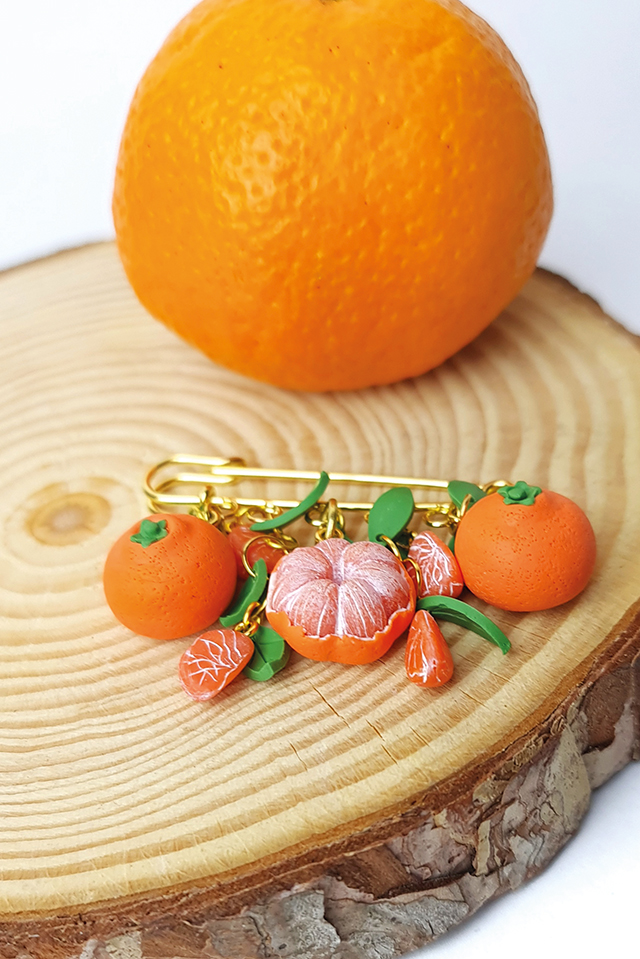 She uses polymer clay in her works, and, along with accessories and jewelry, can also make decorative tableware to order. The choice is diverse, as is the material itself, as polymer clay flexibly allows the artist to create items that meet the tastes and needs of each customer.
Nina's favorite works are her jewelry pieces, which are not only aesthetic, but functional too.
The founder of io Art Studio had always felt a strong inclination towards such work, and in September 2020, she finally decided to turn her aspiration into a real job and started producing items to sell, with help from her youngest daughter.

She already knew about the online platform Etsy.com, where only handmade accessories are sold, and within around two months, she had managed to improve her skills and create a collection she felt was worth putting on the market. When that collection was ready, she boldly placed it on Etsy, making it available to customers abroad this spring. Since then, she has created several collections, all of which merited very positive feedback and admiration among customers. Such a response motivated Nina to do more and continue her activities with even greater enthusiasm. In parallel, in addition to the foreign market, her accessories and other items are also sold on the Georgian market.
The brand's original name, io Art Studio, comes from the name of her daughter – Ioana, whose "help" in the process of production means a lot to her mother. In fact, the tiny workshop has only two employees right now– Nina and her daughter Ioana. In the future, Ioana might also become an artist and continue her mother's activities.
The process of producing handmade items using polymer clay is a very long and hard one, but Nina says her love of the work and the amazing results bring her unconditional pleasure.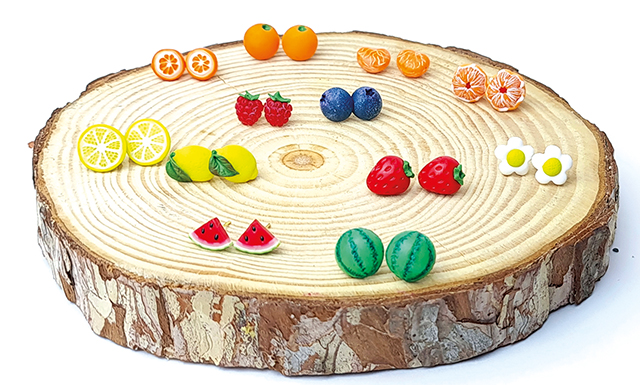 Apart from creating items and collections according to her inspiration, the artist also works on private orders to bring bright colors and beauty into daily lives of her customers. Those interested in browsing and/or purchasing her works can visit the social media page of io Art Studio – www.facebook.com/io.Art.Studio, and/or shop online at the platform etsy.com.
By Ana Dumbadze