Every dollar that we invest in fossil fuel projects is one less dollar for renewables and for the conservation of nature
The UK hosted the 26th UN Climate Change Conference of the Parties (COP26) in Glasgow on 31 October – 13 November 2021.
The COP26 summit brought parties together to accelerate action towards the goals of the Paris Agreement and the UN Framework Convention on Climate Change.
The Prime Minister of Georgia, Irakli Garibashvili, attended the kick-off summit.
"I had the honor to participate on behalf of Georgia in the 26th UN Summit of World Leaders on Climate Change 2021," the PM said. "I thank the Prime Minister of the United Kingdom, Boris Johnson, and the Secretary-General of the United Nations, Antonio Guterres, for their efforts to bring together more than 120 world leaders in the wake of the pandemic.
"Climate change is a global challenge that cannot be tackled without joint efforts. We owe it to ourselves to work together," he noted.
He participated in COP26 on November 1-2, along with other world leaders who, over the two days, agreed on two important advances on climate change: promising to curb methane emissions by 30% by 2030, and agreeing on a deal to end deforestation by 2030.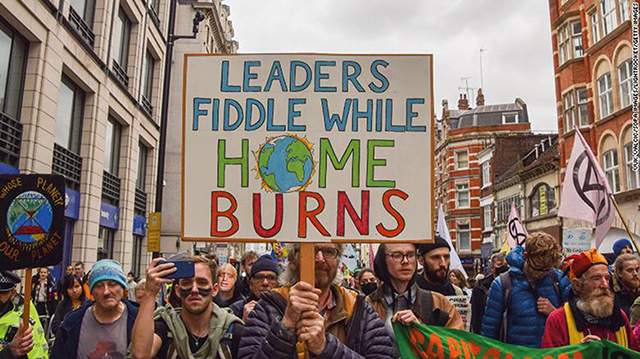 Cutting Methane Emissions
A total of over 100 countries have now joined the US and EU's 'Global Methane Pledge' to cut methane emissions by 30% by 2030.
Methane is a strong greenhouse gas which has higher heat trapping potential than carbon dioxide. Methane takes 20 years to break down, as opposed to hundreds of years for the number one greenhouse gas, carbon dioxide, which means that cutting methane emissions can have a rapid impact on global warming. If met, the pledge could prevent 0.2 degrees of warming by mid-century, which in turn fulfils the 2015 Paris climate Agreement. Skepticism remains high as to transparency and accountability, however, as members of the alliance are not required to set individual targets for reducing their emissions. China, Russia, and India did not sign the pledge, although they are among the top five methane emitters.
Georgia is fully committed to an unconditional limiting target of 35% below the 1990 level of its domestic total greenhouse gas emissions by 2030, and is committed to a target of 50-57% of its total greenhouse gas emissions by 2030 compared to 1990, if the global greenhouse gas emissions follow the 2-degree or 1.5-degree scenarios respectively, and with international support. [Source: The Levan Mikeladze Foundation]
Ending or Reversing Deforestation
Further results those first days saw over 100 world leaders promising to end and reverse deforestation by 2030. Countries such as Canada, Russia, Brazil, Indonesia, and many more will endorse the Glasgow Leaders' Declaration on Forest and Land Use. Together, they account for 85% of the world's forests. Brazil, now infamous for the huge loss of stretches of the Amazon rainforest, was among the signatories.
Deforestation contributes to climate change because it reduces the number of trees absorbing the greenhouse gas carbon dioxide.
28 governments also committed to removing deforestation from the global trade of food and other agricultural products, such as palm oil, soya and cocoa. These industries impact forest loss by cutting down trees to make space for animals to graze or crops to grow.
The deforestation reduction pledge includes almost $19.2bn of public and private funds, some of which will go to developing countries to restore damaged land, tackle wildfires and support indigenous communities.
Many experts welcomed the pledge, but warned the last deal made in 2014 had failed to slow deforestation at all. It is also uncertain how governments would be held accountable, as, although national laws would be needed to guarantee the agreement is upheld, none have yet been announced.
"Delegates on Wednesday focused on how to get private finance working with public sector funding to boost global investment and nature-positive technology, innovation, and infrastructure projects in a bid to ensure Climate Change funding and adaptation," impakter.com reported. "More than 30 of the world's biggest financial companies, including Aviva, Schroders and Axa, have also promised to end investment in activities linked to deforestation. Further, a $1.5bn fund will be established to protect the world's second largest tropical rainforest in the Congo Basin."
Around 40% of Georgia's territory is forest, timber being the country's main natural resource. Yet timber from unique trees often ends up in the woodstoves of rural households, as firewood remains one of the main resources for heating in Georgia. The high demand for "free" or cheap heat sources has resulted in unsustainable and illegal deforestation, and the country is now facing a number of environmental, socio-economic and energy crises.
In an ongoing study by CENN of Georgia's Kakheti region, unsustainable logging has been found to be common, with around 70% of annual logging being illegal. Annual firewood consumption is almost six times higher than the quantity of timber allocated by the state for firewood. With support from international donors, including Austria, the "Forest Code" was developed with the aim of abolishing social logging from 2023. CENN is actively cooperating with the government to introduce alternative business models ("Business Yards") as part of which the state provides both logging, warehousing and processing of firewood for the population's winter use. 36 such "Yards" exist today. [Source: CENN, ADC]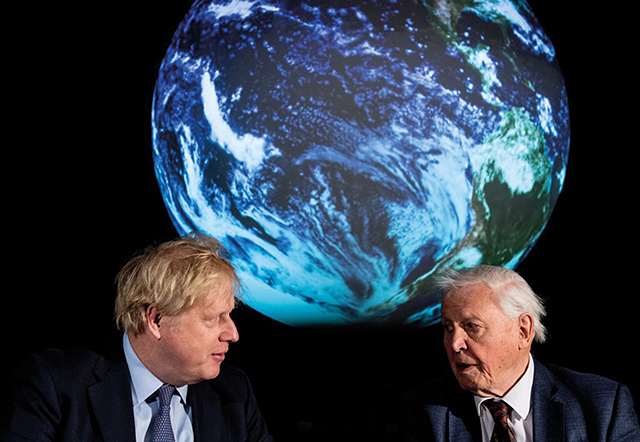 In his speech at the conclusion of the 2021 conference, UN Secretary-General Antonio Guterres noted that current efforts to tackle climate change are far from enough, but he highlighted the progress achieved during COP26, including the commitment to halt and reverse deforestation, several net-zero commitments from cities, other alliances and pledges on the phasing out of coal, and plans to invest in clean energies around the world.
"[But] we need these pledges to be implemented. We need commitments to turn concrete. We need actions to be verified. We need to bridge the deep and real credibility gap," he said, adding that as an engineer himself, he knows that durable structures need solid foundations.
Mr. Guterres also announced that he will establish a High-Level Expert Group to propose clear standards to measure and analyze net-zero commitments from non-State actors, and a series of recommendations to this end will be submitted next year.
"We must be able to measure progress and to adjust when off track. We must now zoom in on the quality and implementation of plans, on measuring and analyzing, on reporting, transparency and accountability," he said, asking actors to cooperate with the UN and hold each other accountable.
"The approved texts are a compromise, reflecting the interests, conditions, contradictions and the state of political will in the world today. They take important steps, but, unfortunately, the collective political will was not enough to overcome some deep contradictions. We must accelerate action to keep the 1.5-degree goal alive.
"Our fragile planet is hanging by a thread. We are still knocking on the door of climate catastrophe. It is time to go into emergency mode, or our chance of reaching net-zero will itself be zero," he said.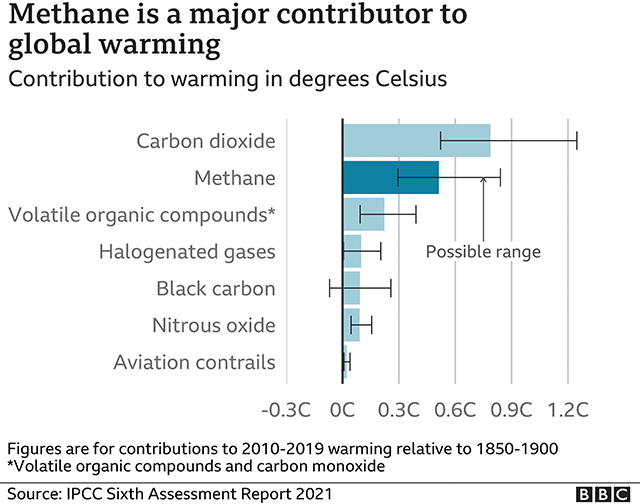 Setting an End Date for Oil and Gas Exploration and Extraction
Among other achievements made at COP26 was the announcement that 11 countries had launched the 'Beyond Oil and Gas Alliance' (BOGA).
Ireland, France, Denmark, and Costa Rica were among them, as were a number of subnational governments. BOGA aims to set an end date for national oil and gas exploration and extraction. Prior to this, such announcements had only been made regarding coal mining.
BOGA core members said during a press conference that they were committed to ending all new concessions, licensing, and leasing rounds.
"This is about courage to really come with concrete action. We are hearing the world outside these walls, and we know that science is clear that we really need to accelerate action. When we talk about how to do it, we are addressing the demand to action, and yes we know it is important…but we can't just leave the supply side there," said Andrea Meza, Minister of Environment and Energy for Costa Rica.
"Every dollar that we invest in fossil fuel projects is one less dollar for renewables and for the conservation of nature…it's about how to really leverage momentum to start this conversation," she added.
Taking Responsibility, Supporting the Vulnerable
The UN Secretary General also reaffirmed his conviction of the need to "end fossil fuels subsidies, phase out coal, put a price on carbon, build the resilience of vulnerable communities against the here and now impacts of climate change, and make good on the $100 billion climate finance commitment to support developing countries."
"We did not achieve these goals at this year's conference. But we have some building blocks for progress: commitments to end deforestation, to drastically reduce methane emissions, to mobilize private finance around net-zero," he noted.
"This reaffirms the resolve towards the 1.5-degree goal, to boosting climate finance for adaptation, to recognizing the need to strengthen support for vulnerable countries suffering from irreparable climate damage.
"And for the first time we are encouraging international financial institutions to consider climate vulnerabilities in concessional financial and other forms of support, including Special Drawing Rights, and finally to close the Paris rule book with an agreement on carbon markets and transparency."
Guterres expressed his understanding of the difficulties faced by governments in developing countries when dealing with climate change goals.
"I was once Prime Minister of my country, and I imagine myself today in the shoes of a leader from a vulnerable country: Covid-19 vaccines are scarce, my economy is sinking, debt is mounting, international resources for recovery are completely insufficient. And although we contributed least to the climate crisis, we suffer most in natural disasters," he said.
"And we have a second kind of climate crisis today: a climate of mistrust is enveloping our globe. Climate action can help rebuild trust and restore credibility. That means finally delivering on the $100 billion climate finance commitment to developing countries. No more IOUs. It means measuring progress, updating climate plans every year and raising ambition. And it means, beyond the mechanisms already set out in the Paris Agreement, establishing clear standards to measure and analyze net-zero commitments from non-state actors.
He went on to highlight that science tells us that the absolute priority must be rapid, deep and sustained emissions reductions this decade, specifically, a 45% cut by 2030 compared to 2010 levels. But the present set of Nationally Determined Contributions, even if fully implemented, will still increase emissions this decade on a pathway that will clearly lead us to well above 2 degrees by the end of the century compared to pre-industrial levels.
"I welcome the agreement between the US and China in Glasgow that pledges to accelerate action to reduce emissions in the 2020s. To help lower emissions in many other emerging economies, we need to build coalitions of support that include developed countries, financial institutions, and those with the technical know-how. This is crucial to help each of those emerging countries speed the transition from coal and accelerate the greening of their economies. The partnership with South Africa is a model for doing just that," Guterres said.
Cleaning Up City Air: Going Net-Zero
The last of the thematic days at COP26 was focused on 'Cities, Regions and the Built Environment,' which highlights that with 68% of the global population expected to be living in cities by 2050, it will be vital to build a sustainable and resilient urban future.
According to UN Habitat, which deals with human settlements and sustainable urban development, cities consume 78% of the world's energy and produce over 60% of greenhouse gas emissions, yet account for less than 2% of the Earth's surface.
At COP26, 1049 cities from around the world presented a commitment to halve their emissions by 2030 and become net-zero by 2050.
"Of almost 30 years of COP meetings, COP26 is the first one in which local and city governments came with a voice and led by example. It is the first time that we were able to show the pledge of 1049 cities who already have climate action and investments," Claudia Lopez, the Mayor of Bogota, Colombia, told UN News.
Georgia itself is moving forward in this regard, introducing an advanced air quality monitoring system based on the standards adopted in the European Union member states.
An automated monitoring network was set up in the capital city of Tbilisi and three other cities – Batumi, Kutaisi and Rustavi. Its stations examine air quality round-the-clock and collect data on atmospheric air pollutants. In addition, air samples on major pollutants are collected quarterly in 25 municipalities. Air quality information is publicly available on the website www.air.gov.ge.
Much of this success draws on the assistance provided by the government of Sweden and the United Nations Development Program (UNDP) to the National Environment Agency (NEA) of Georgia's Ministry of Environmental Protection and Agriculture.
The three-year initiative helped NEA strengthen its institutional capacities and introduce effective tools and mechanisms in the field of air quality monitoring. It was implemented by UNDP with $235,000 made available by the Government of Sweden under its wider support for Georgia's governance sector.
"It is critically important to collect reliable data on air quality in cities and urban centers. The new air quality monitoring system is already delivering results, enabling the government to plan and take steps that will lead to improving air quality," said Deputy Minister of Environmental Protection and Agriculture Nino Tandilashvili.
"Wellbeing is not just income and economic growth. It is also being able to breathe clean air, drink clean water and live in a healthy environment. Sweden is assisting Georgia to introduce higher environmental standards and build effective systems of environmental monitoring," said Head of Development Cooperation and Deputy Head of Mission at the Embassy of Sweden to Georgia, Erik Illes.
"Air pollution is one of the biggest threats to human health faced by the world's cities, and Georgia is no exception. Effective measurement and monitoring are vital to identify sources of pollution and improve air quality," said UNDP Head in Georgia Nick Beresford.
With Sweden and UNDP support, the NEA introduced up-to-date software for validating air quality data and kicked off the development of a new system for air quality modelling. Furthermore, it developed data verification and reporting guidelines, compiled software manuals, and trained technicians in air modelling and reporting.
Previously, UNDP and Sweden assisted the NEA to establish air quality monitoring standards and develop technical maintenance guidelines in line with the EU-Georgia Association Agreement.
Energy Efficient Construction
Back to COP26, Inger Andersen, head of the UN Environment Program (UNEP), participated in a panel calling for more energy efficient construction.
"We build new buildings equivalent to the size of Paris every week, and if that is the way we are expected to expand, we need to think about how we do it in terms of climate, biodiversity, livability, and quality of life. We need to build better," she told the delegates.
According to Ms. Andersen, building and construction are responsible for 37% of CO2 emissions, with construction materials like cement accounting for 10% of global emissions.
She also pointed out that over half of the buildings that will be standing in 2060 haven't been constructed yet.
"We don't put enough emphasis on resilience," she claimed. "A typical building built today will still be in use by 2070, and the climate impact that it will need to withstand will be very different. Renovation can deliver both high level efficiency and livability."
According to the UNEP, only 19 countries have added codes regarding energy efficiency for buildings and put them into effect, and most of future construction will occur in countries without these measures.
"For every dollar invested in energy efficient building, we see 37 going into conventional buildings that are energy inefficient. We need to move from these incremental changes because they are much too slow. We need a real sector transformation. We need to build better," Andersen said, calling for more ambition from governments if they are to fulfill the promise of net-zero.
Looking Ahead
"I want to close with a message of hope and resolve to young people, indigenous communities, women leaders, all those leading the climate action army," Sec-Gen Guterres said. "I know many of you are disappointed. Success or failure is not an act of nature. It's in our hands. The path of progress is not always a straight line. Sometimes there are detours. Sometimes there are ditches.
"As the great Scottish writer Robert Louis Stevenson said: 'Don't judge each day by the harvest you reap, but by the seeds that you plant.'
"We have many more seeds to plant along the path. We won't reach our destination in one day or one conference. But I know we can get there.
"We are in the fight of our lives. Never give up. Never retreat. Keep pushing forward. I will be with you all the way.
"COP 27 starts now."
Source: UN, CNN, BBC, gov.ge
A survey conducted by the Regional Environmental Center for the Caucasus within the EU4Climate program implemented by the UN Development Program in Armenia, Azerbaijan, Belarus, Georgia, Moldova and Ukraine, found the following results in Georgia last year:
• 97.6% of respondents have heard about climate change.
• 91.35% think that climate change is real and poses threats to humanity.
• 25.9% of Georgia's population believe that international organizations will be able to manage the consequences of climate change.
• The majority of respondents think that climate change is more important than international terrorism and armed conflicts (57.9%).
• 36.19% believe they can do nothing to tackle climate change (among them, women: 41.4%, men: 30.1%).
• Global warming and draughts (96.11%), disasters (92.84%), melting glaciers and warming ocean (91.83%) are considered as negative effects of climate change.
• 86.7% of Georgia's population are aware that energy efficiency measures can reduce their monthly expenses, and 7.9% believes that energy efficiency measures do not affect their monthly expenses.
The data was collected by face-to-face interviews with 1100 respondents in urban and rural settlements across the country in August and September 2020.
By Katie Ruth Davies