It's hot tourist season and people are deciding where to spend their favorite days of the year – the summer holidays. When you're a foreigner and are travelling to another country, you'll need a trustworthy partner to help you choose your accommodation and deal with all the details of your unforgettable journey!
Amid the conditions created by the pandemic, the importance of safe travel has become especially vital. Therefore, it's also crucial to find a travel company that will make you feel safe and welcome in the healthy environment and beautiful nature of Georgia.
One of the most distinguished companies operating on the local market is West Georgia.
Travel company West Georgia was founded in 2017 and actively carries out tours in Georgia and around in the world. Its office is located in Batumi and the company actively cooperates with the Departments of Resorts and Tourism Development of Adjara as well as with travel agencies from different European countries, with which it is involved in various tourism activities.
For travel and adventure lovers, its experienced team offers a full range of comfortable services, from accommodation planning to safe trips and fun.
Travel company West Georgia also supports the discovery and development of new tourism destinations, development of domestic tourism, and strengthening of investments.
Its diverse services include:
• Group and individual tours (both in Georgia and in any direction of the world)
• Travel insurance
• Transportation services
• Booking and accommodation of hotels / guest houses in any place you want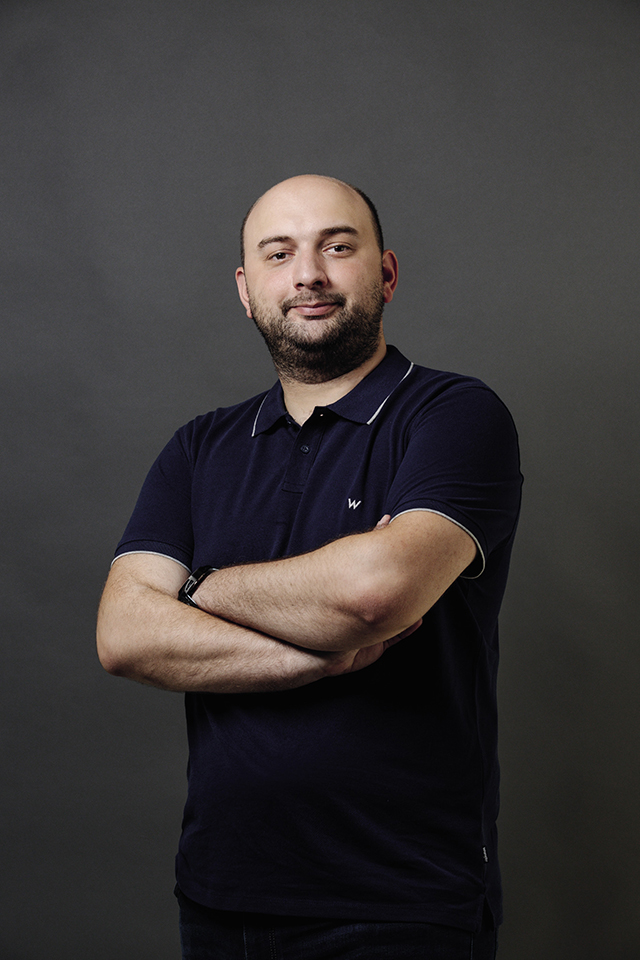 During this hot summer season, Travel company West Georgia offers adventurous trips around Georgia, in full compliance with the safety recommendations. It allows travel enthusiasts to enjoy Georgia's local tourism attractions both in the Adjara region and across Georgia. As part of the adventure tours organized by the company, visitors to Adjara can discover the most famous attractions of the region, among them the Mtirala National Park, Green Lake, Petra Fortress, and Kobuleti Protected Area.
Notably, the company offers both single tour and tour packages at especially low and affordable prices.
Furthermore, the company can help travelers schedule their trips not only in Georgia but abroad too, offering wonderful but affordable tours to luxurious resorts in Turkey, Egypt, etc. in an absolutely safe environment. Due to the pandemic and current situation in country, the service in Turkey is temporarily suspended, but it will be resumed.
Your trip planned and carried out by West Georgia will definitely be a distinguished adventure and leave a lot of pleasant memories, making you want to go back and do it again.
"Initially, when I founded West Georgia, it was focused on only inbound tourism," says Zura Meskhidze, Founder and Director of the travel company. "What happened afterwards was that in 2019, Batumi and the entire Adjara region, where we're based, became the leading popular tourism destination, welcoming an increasing number of visitors all year round. Our main direction was offering tour packets to foreign customers. Initially, we started covering the relatively new European market by cooperating with Estonia, Latvia and Germany."
Since then, the travel company has been growing and developing. In 2018, it worked in several directions with the young generation, participating in the Erasmus+ program by organizing and hosting youth forums in the seaside town of Kobuleti.
Offering the perfect service to both local and international travelers at affordable prices is the main principle of the company's activities. Building friendly relations with customers contributes to the increasing popularity of West Georgia. Notably, the company gives symbolic gifts to customers at the end of each trip, be it famous Georgian wine or candy Churchkhela, to guarantee them pleasant memories about Georgia.
Following a successful start and activities in the local market, the company was contacted by travel agencies operating abroad, in Egypt and Dubai, who expressed willingness to cooperate and suggested the travel company send Georgian tourists abroad. That's how the destination of outbound tourism also came to be launched.
Then there was also an important opportunity of cooperation with Arab Airlines, which was going to appoint direct flights to Batumi, considering West Georgia as its main partner in Georgia, however, unfortunately, these plans were hindered due to the pandemic and are likely to be implemented once the situation improves.
"After the start of COVID-19 pandemic, our company added yet another new direction to its activities – investments, supporting Georgia's investment opportunities," says Zura. "This was also conditioned by customer demand. Batumi is well-known for its investment opportunities in terms of apartments and new-builds, as the prices are quite acceptable for foreigners. We started looking for construction companies and, as of today, up to 50 such companies cooperate with us locally. We also have foreign partners from Israel, Dubai, and China. Investors from these countries systematically monitor our investment potential and once Covid is over, we believe that this direction will be further developed."
Accordingly, the company's contribution to investment and economic development is quite significant, that's where it's main slogan: 'Travel and Invest in Georgia' comes from.
In these challenging pandemic times, the company continues to work actively. It cares for the safe travel of its customers and follows all the safety regulations, such as offering them a PCR test on the second day of their visit, observing social distancing, wearing face masks, etc.
At the same time, the company strives to develop domestic tourism, as it is an important field for economic development. As such, some three years ago, West Georgia was the first company to start organizing camping tours on the famous Chirukhi Mountain in Upper Adjara, in a wild and extremely beautiful environment. This was a perfect opportunity for hikers and enthusiasts of adventurous/extreme tourism.
"Now, we're planning on organizing tour packages for our citizens, countrywide, including transportation, accommodation and food, in order to support domestic tourism," notes the West Georgia founder. "We'll work actively in this direction, because it's essential for the development and quality of the Georgian hospitality industry."
In future, the company promises to continue improving and diversifying its services to bring even more benefits to its valuable guests, helping them discover unique and unknown places of Georgia and get a full service at affordable prices.
Those interested in having a wonderful adventure in Georgia can contact the company directly for more details: 555 26 26 55.
Explore the unique nature of Georgia along with West Georgia, relax and refresh yourself ahead of another busy work year!
By Ana Dumbadze