The UK is a huge market with a lot of opportunities, and it is a stable partner when it comes to trading natural, organic products
Kristine Morchiladze co-founded a holding consisting of three companies: Benjy's, the August Fruit Factory, and August Bakery. It is her family business, and she came to her current position of Director with good experience in retail, the food industry, industrial building, and international trading.
"August Fruit Factory's first products were introduced to the market in 2019, before the pandemic started," Kristine tells GEORGIA TODAY. "As our factory is well equipped with fruit processing machines and other necessary materials, we decided to use our resources to create a brand."
Georgia is widely recognized as a leading producer of natural fruit and vegetables. The variety of taste and the unique nutritional value of Georgian fruit and vegetables inspired Kristine and her team to create a brand that offers products like natural fruit jams, juices, and sauces.
"We installed and programmed the most advanced European technology for processing fruit and vegetables. The innovative way of producing fruit products includes processing in a vacuum, which allows us to maintain the natural color, fresh structure and benefits of the fruit," Kristine says.
As August's products are so carefully chosen and processed, the quality is naturally very high. We asked Kristine who their target market is and how they came to choose the UK to export to.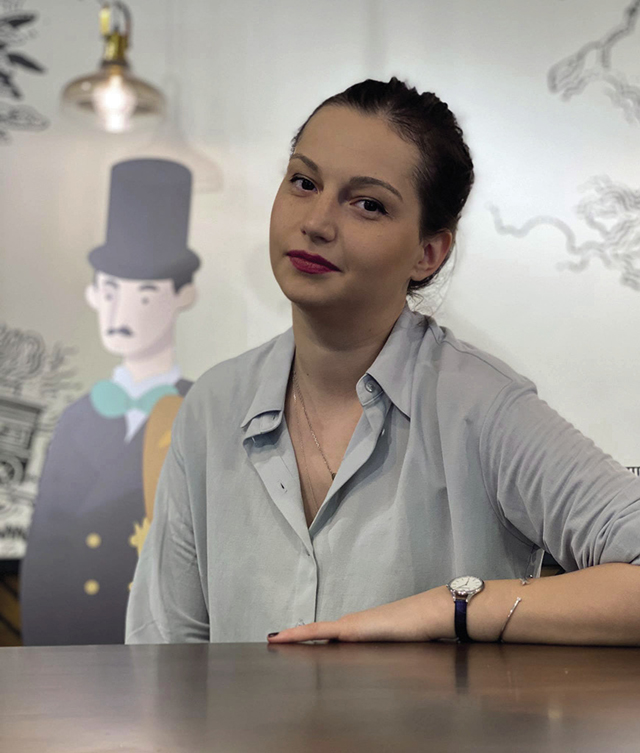 "Our target market is medium and high income customers on both the local and global markets," she says. "The UK is a huge market with a lot of opportunities, and it is a stable partner when it comes to trading natural, organic products. The interest in such products is growing rapidly there, so we saw an opportinuty to drive our attention to it."
Helping them in this regard is the UK-Georgia Trade Hub (UGTH). Established in 2020 by Bachi Gabunia, a London-based Georgian businessman, the UK-Georgia Trade Hub is designed to simplify trade between the two countries. It unites small and medium-sized businesses interested in entering the British market, simplifies logistical-administrative services for them, helps them overcome difficulties, and cuts the costs of warehousing goods. The trade hub actually consists of two hubs: one in Tbilisi and one in London, where British and Georgian entrepreneurs and businesspersons are able to warehouse their production meant for export. The common warehouse, and the fact that the production will be grouped for transportation, minimizes costs, which means a small business owner can start shipping their production via UGTH with as little as one pallet of product.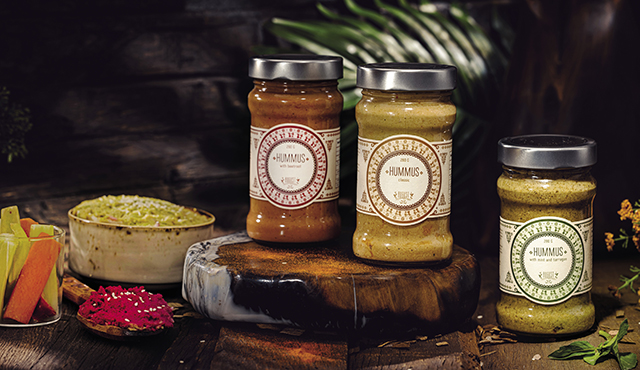 "From the first day of our partnership with UGTH, we experienced nothing but support and belief in our company," Kristine says. "They made it so much easier for us to start expanding and prepare for going global."
We asked how the pandemic and related challenges had affected her company, and how they had worked to move forward.
"Covid-19 had a major negative impact on our development strategy. Just when we were about to enter the local market, the pandemic began, and we had to change our entire strategy for both local and global markets," she says. "Another challenge is the price of supply. The pandemic had a very big impact on our country's economy. The prices for materials shot up- the price of fruit has increased by about 20-30%, so we had to adjust our processing costs, too. Another problem is that most goods are imported and are sold at the same price as those locally produced, and it makes it very difficult for us to compete."
"That said, our company's strategy to grow locally and globally has not changed, and we are working very hard to achieve that goal," she adds. "We are present in 25 shops in London and our aim is to increase this amount by at least 10 times over the next two years, as well as increase the variety of products we offer, among them Ranch sauce, mustard, and hummus. Our colorful, exceptionally tasty products are ready to bring an aromatic experience to Georgian and global customers alike."
By Katie Ruth Davies