It does not need me to drum something up inside myself to be fascinated in culture in general, especially in the rich and hugely varied cultures of this country and region which has been my home for the last 23 years. I seem to come by it naturally; it's just how I am wired. And one of the aspects of culture I am most drawn to, along with history, is the arts in all their expressive forms and media. My own simplest definition of culture? The personality of a people.
I remember the first time I found an English translation of Rustaveli, in St Petersburg, then another… learning about the Nart epos, a Caucasus equivalent of the Norse legends… discovering glorious Georgian choral music, the wonderful ancient cave carvings of Gobustan in Azerbaijan, the lacily intricate stone khachkars (crosses) of Armenia. And so much more. What's not to love?
One of my new sets of friends this last winter in Tbilisi has been the Moyer family. Eli and Holly have been setting up a project which I will let him describe in his own words:
"The Caucasus Culture Exchange exists to advance the cultures of the Caucasus region through art, civic engagement, and hospitality. We know that a people's artistic expressions carry some of their most cherished values, stories, and ways of understanding the world. Each culture is endowed with something unique to offer. But many cultures of the world are declining. Languages are dying, communities unraveling, and riches of history and traditions being lost. We believe it is worthwhile to save and strengthen, and even spark new growth, in these kinds of minority cultures. Our purpose is to champion the peoples of the Caucasus, especially through the wide expanse of their arts and creative expressions.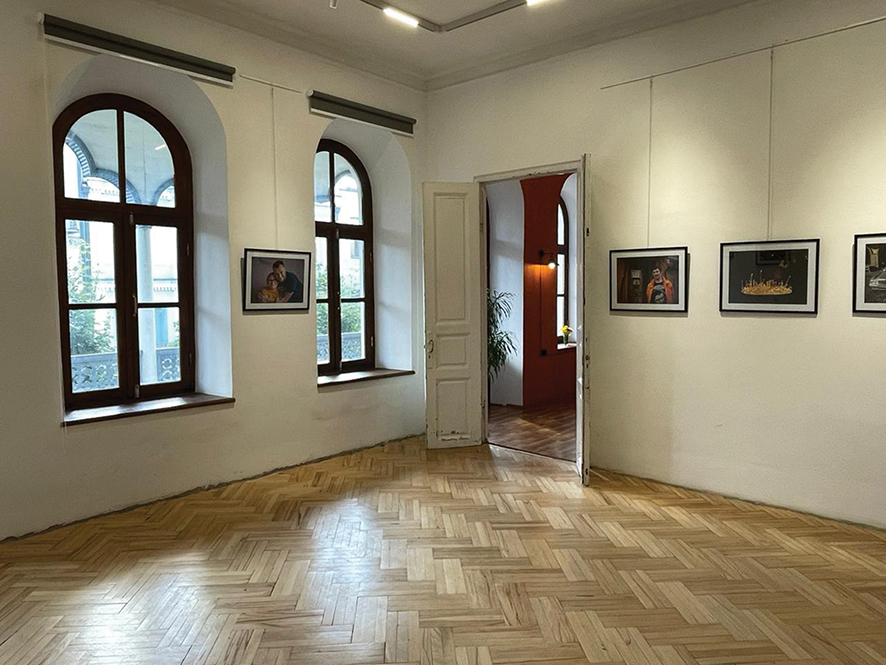 "To do this, we have established our new NGO on David Aghmashenebeli 109 (second floor) in the Marjanishvili area—a multicultural district and heart of Tbilisi's art scene. It is a center for gathering, creating, and exchanging. While some of the space is still being upgraded, we have a functional gallery and classroom space, an arts workshop, and our newly-opened coffee house, Corner House Coffee (location).
As with all that we do, the coffee house is more than a place for a good drink (though the drinks are good); it's an invitation into the hearts of Caucasus peoples through their arts. Come stop by! We look forward to welcoming you in."
I have also functioned as an invited mentor for several of the artists working with the Caucasus Culture Exchange. This has been a privilege, getting to know and support them and the art they have been pursuing these last few months. The building has come a long way in renovation too, and has now begun hosting exhibitions to enhance the experience of those who come for a coffee.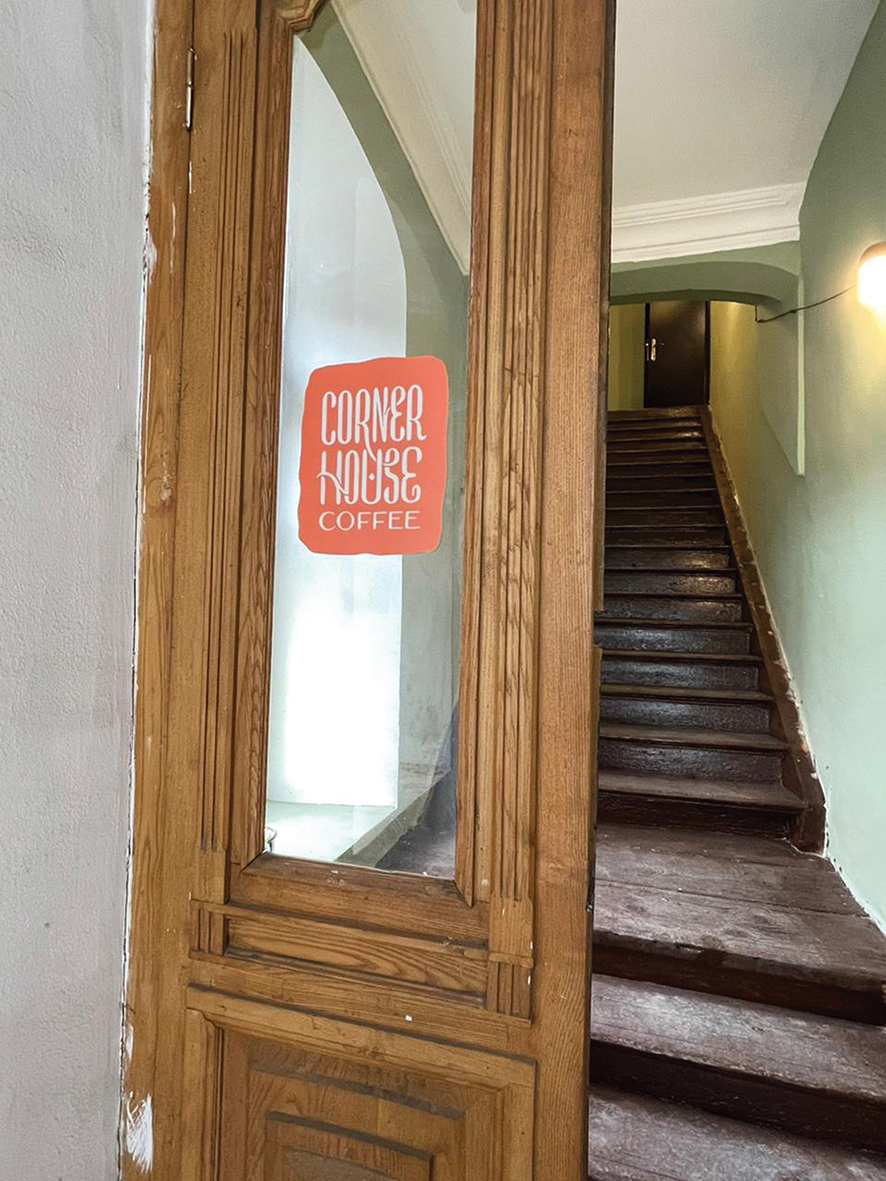 The possibilities, also, for exploring the arts of the 50 or so peoples of the Caucasus and helping their practitioners work and display, are thrilling for me. Having got to know a few Georgian artists myself recently, photographers and painters (including one from Lechkhumi, bordering Svaneti), and starting to collect their work, has shown me how creative these people are. Only 49 or so peoples to go… And space for any of them to flourish, produce and show off the best of whom they represent in many different media. It is my hope that this project will not only encourage and exhibit Caucasus art forms, but will also encourage solidarity and friendship between peoples through their creative work.
Photos courtesy of Caucasus Culture Exchange
www.caucasuscultureexchange.org
David Aghmashenebeli 109 (second floor)(see map)
BLOG by Tony Hanmer
Tony Hanmer has lived in Georgia since 1999, in Svaneti since 2007, and been a weekly writer and photographer for GT since early 2011. He runs the "Svaneti Renaissance" Facebook group, now with nearly 2000 members, at www.facebook.com/groups/SvanetiRenaissance/
He and his wife also run their own guest house in Etseri: www.facebook.com/hanmer.house.svaneti