The history of Hotel "Intourist Kazbegi" began long ago in the 1960s, but now it has acquired a new life, while continuing to promise its guests proximity to nature, a comfortable, peaceful rest, and quality services.
The general manager of "Intourist Kazbegi" Tsira Fitskhelauri talks about the advantages of the hotel.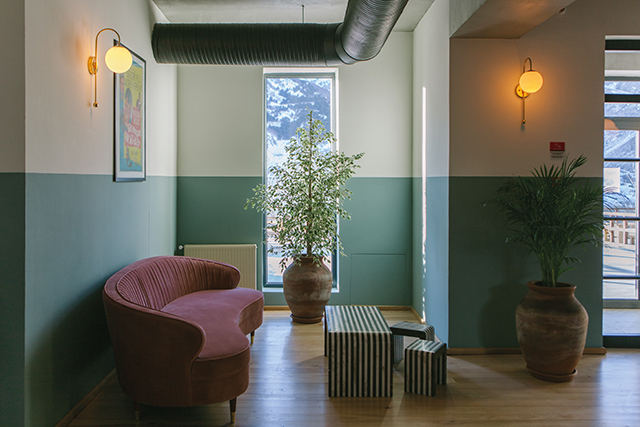 What is the history of creation of "Intourist Kazbegi"?
The hotel is of historical importance. About 60 years ago, it operated in Kazbegi within the "Intourist" chain. In the 1990s, it stopped working due to the political situation in the country. But in 2021, the hotel acquired a new life, keeping its a historical name and appearance. Although the hotel opened during the pandemic, interest was quite high.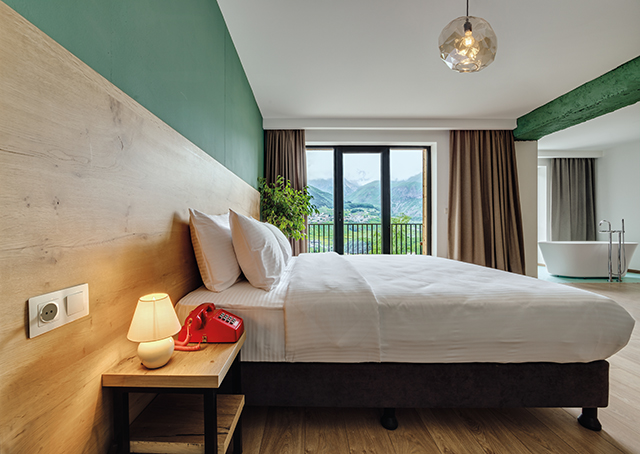 Tell us about the advantages of the hotel.
Our main advantages are our proximity to nature, location, design, history and quality service. All this will make every guest feel special, and anyone who has stayed with us at least once will definitely be back for more. The hotel has two bars, a restaurant, a terrace and a library. Despite its simplicity, the exterior of the hotel is very impressive. Our vacationers often note this, that even every detail has been well planned in the design.
Nature is present throughout the hotel. The wooden facade blends flawlessly with the beautiful forest scenery, and the rooms offer a beautiful panoramic view overlooking the Kazbegi mountains. In the hotel kitchen, you can discover new flavors and taste traditional dishes. Also, customers have the opportunity to attend masterclasses run by the hotel's chefs and to get to know Georgian culture and traditions more closely.
We also offer a wide selection of drinks, including types of Georgian wine and Qvevri wine. In addition, for those who combine leisure with work, conference rooms are available. In fact, it is an ideal environment for various events.
Future plans?
In the near future, the management of "Intourist Kazbegi" is thinking of offering additional services for vacationers: a spa and pool, gym, various entertainment spaces for both adults and children; more spaces for business meetings, etc. Our goal is for "Intourist Kazbegi" to be associated with quality, comfort and innovation. We have already created a cozy and pleasant environment for our guests.
By Sofia Malania, translated by Ana Dumbadze