One of the most fast-paced aspects of Georgia's education scene has been its English language sector. Teachers both in school and private tutors working independently are in demand more than ever before. With opportunities abroad in education, business, and remote work, learning English at an early stage makes these experts key for success. With over 13 years' experience, one teacher has cultivated a following of both online and in-class pupils.
Erika Copeland has a litany of qualifications behind her when introducing herself to her latest students. A Bachelor in Speech Communications with a concentration in Media Studies from Colorado State University, veteran of the Teacher Ready Program from University of West Florida in Primary School Education, a Teaching English as a Foreign Language (TEFL) Certificate holder, experience in South Korea through the year-long Gyeonggi English Program in Korea (GEPIK) program, and three years in the France-American Village.
More locally, she has also worked in the Teach and Learn with Georgia (TLG) and taught at the British International School. Sourcing most of her clients through social media, she keeps a highly active presence on Instagram and Facebook, with a website on the way. GEORGIA TODAY sat down with Erika to discuss her inspirations, her teaching methods, and the education industry at large.
"I grew up practically living at the high school my father was a teacher at," she tells us. "He was a physics teacher at a small high school in Page, Arizona. He was also the head American football and basketball coach. He was very well known in the community, respected, and would often be voted the student body's "Teacher of the Year." His students loved him and, even 20 years after his passing, his former students still rave about how much they loved him as a teacher. Watching my father be an amazing teacher and coach really inspired me to one day follow in his footsteps."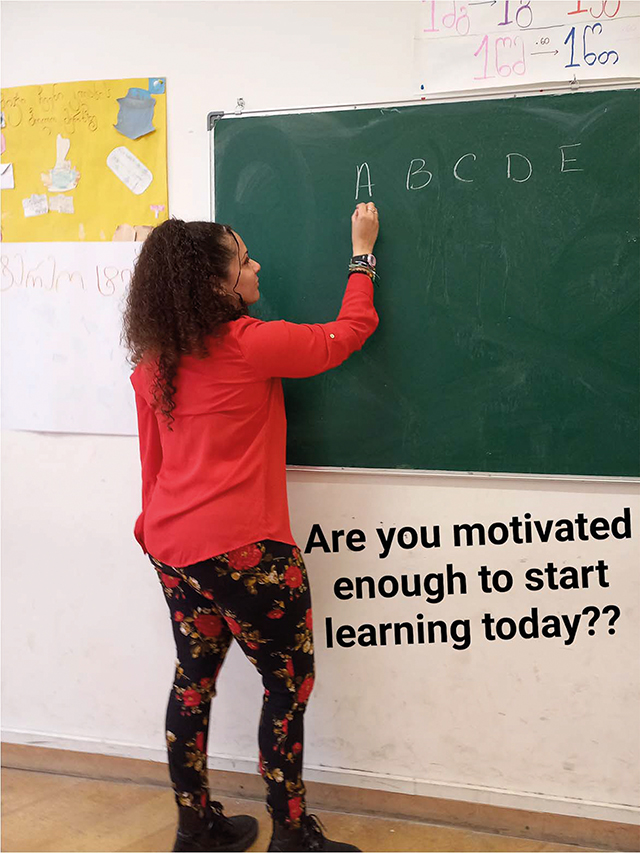 How long have you been teaching in Georgia, and what made you choose to teach here?
I came to Georgia in 2011 with the Teach and Learn with Georgia created by former President of Georgia Mikheil Saakashvili. I had already been teaching abroad for about two years, and while teaching in France, one of my friends recommended me to come to Georgia. He was very convincing. Over 11 years later, I have worked at many schools and institutions throughout Tbilisi, and even in Kutaisi and Rustavi. Now, Tbilisi is my home and the place I hope to grow my business.
Why do you enjoy teaching, and what inspired you to teach English?
I started my teaching career in 2009 in Incheon, South Korea. I was working at a public school and I was the only foreign teacher. I realized after about six months of working there that I was actually pretty good at teaching. I never knew it would come so naturally for me and it was my first teaching experience. I enjoy teaching so much because I love seeing the gradual progression of my students. I have taught so many young students who barely knew any English before starting with me and by the end of the academic year, they are speaking English naturally. I create a safe space for them. I always say "it's okay to make mistakes."
What were the greatest challenges you faced in getting started here?
I decided to start my own small business called "English with Reeka" this year after returning from the US in December. I was away during most of the pandemic and I was trying to figure out what I wanted to do with my career as a teacher and basically as a "person." Once I decided to start teaching in Georgia again, I was really disappointed in how little the schools were willing to pay not just teachers, but native English teachers. It was shocking to me. They are paying the same salaries as they were in 2012. I knew that for me to survive as a single parent here, I had to quit working in these schools and language centers. That is when I decided that I would be my own boss.
How would you describe your teaching style?
I would describe my teaching style as extremely "modern" with new-age methodologies. I never use any books during my lessons. All my lessons are extremely interactive and I have gathered a ton of resources from online to use. I like to use visuals during my lessons, play games, have discussions about a wide range of topics, and overall find out what my students are interested in and create my lessons around their interests. I believe learning a new language should be fun and interesting. Most importantly, I make my student's feel very much "at home" when they come to my house. My house has an American feel and style, and I try to make my student's feel very comfortable. They literally feel like they have entered American territory the moment they walk into my living room.
Georgia's English programs for its youth have come a long way in recent years. Where do you see the need for the most development?
To be quite honest, I do not believe Georgia's English programs have developed very much since 2012. Pretty much the end of TLG has caused the English language programs to slow down. Once the TLG program ended, teacher development seemed to not be a priority anymore. I would love for the government to invest in a program like TLG again, or at least teacher development programs throughout the country. It is really important for teachers to receive professional development throughout the academic year. Teacher's also deserve steady raises and incentives. Teacher burnout is a real issue throughout the world. All teachers deserve credit where credit is due.
What would you say about the state of education overall in Georgia?
I am very adamant about continuous professional development for teachers and bringing back a program to the public schools like TLG. Many private institutions are thriving academically and have a plethora of teachers from around the world working at their schools. However, this kind of education is only affordable to a very small percentage of the population. Unfortunately, the public schools are not receiving any of these benefits now. I hope to start my own NGO or partner with one in the future. All children deserve a proper education and all children deserve to learn the English language properly.
Coming back to you, what would you say to a prospective student that isn't sure if American English is right for them?
Very interesting question. All I can say is, why not? Honestly, there isn't a huge difference between American English and British English. The biggest difference is the accent. I believe that American English is more understandable, especially with the constant American TV shows and movies coming out of Hollywood. Also, there are over 350 million Americans plus Canadians who have similar accents and dialects, while there are only 68 million people in the United Kingdom. Maybe I am biased, but in my opinion American English is the best English and easiest to learn and pronounce.
INTERVIEW by Michael Godwin