On May 29, the 'Symphonic Music Concert' will be held at the Tbilisi Opera and Ballet Theater, where everyone's favorite works will be performed. The Tbilisi Opera and Ballet Theater Orchestra will perform Ludwig van Beethoven's 7th Symphony and Antonin Dvořák's 9th Symphony.
Giacomo Sagripanti, Winner of Opera Awards 2016 as a best young conductor, will be at the conductor's stand. He is considered one of the most interesting conductors of his generation among the international panorama.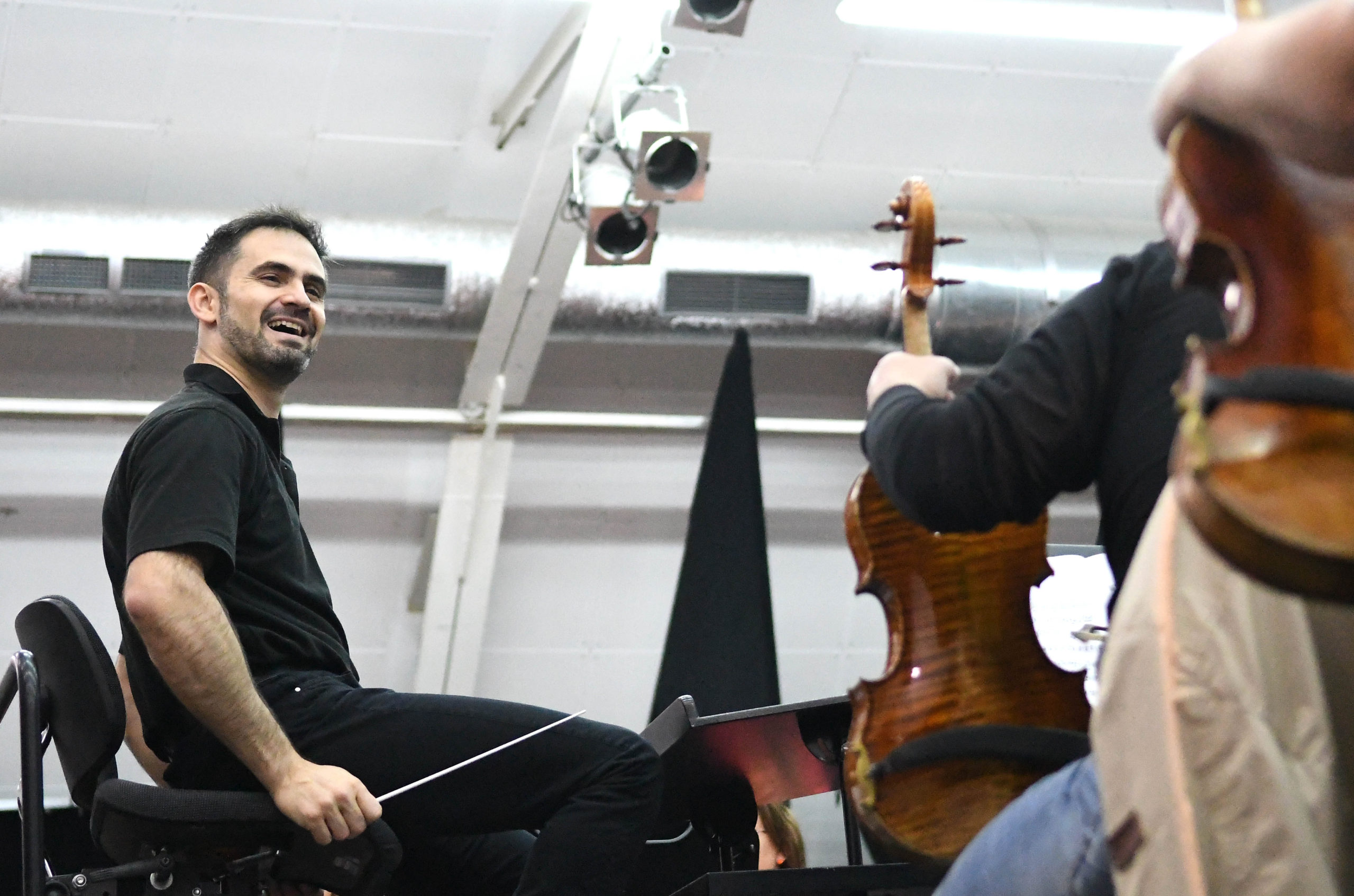 This is his second visit to Georgia. For the first time in 2019, he conducted the premiere of Verdi's "Don Carlo" at the Tbilisi Opera House. From next season, Giacomo Sagripanti will be the musical director of the Tbilisi Opera and Ballet Theater.
"I'm so happy to be back to Tbilisi for the second time, this time with the quite challenging symphonic program – Ludwig van Beethoven's 7th Symphony and Antonin Dvořák's 9th Symphony. We're full of energy, we've just started the first rehearsal with strings in Tbilisi, and then we'll start to put everything together and do everything possible to have a wonderful night concert," noted Giacomo Sagripanti.
Giacomo Sagripanti began his conducting career in Italy and Germany with his debuts at the Festival della Valle d'Itria, Associazione Lirica e Concertistica Italiana and the Lübeck Theatre. He soon caught the attention of houses throughout Europe and has conducted Semperoper in Dresden (Cenerentola), Teatro La Fenice di Venezia (Madama Butterfly) Opernhaus in Zürich (Elisir d'amore), Bolshoi Theatre in Moscow (Don Carlo), Opéra de Paris(Il Barbiere di Siviglia, Cenerentola, Capuleti e Montecchi) Teatro de La Maestranza in Sevilla (Cenerentola) Palau de les Arts Reina Sofia in Valencia (Stabat Mater), and in some of the most important Festivals (Rossini Opera Festival, Arena di Verona), being successful with public and critics.
He has a constant symphonic experience, being regularly invited to symphonic seasons of many prestigious orchestras, such as ROSS in Sevilla, Filarmonica Fenice in Venice, Essener Philarmoniker, Orchestra RAI in Turin, Haydn Orchester in Trento and Bozen, etc.
Among his newest engagements:  Royal Opera House in London with La Traviata, Wiener Staatsoper with Anna Bolena, Werther, La Cenerentola, Opéra de Paris with Rigoletto.
Photos by Khatia Jijeishvili