Drug-related crimes in Georgia decreased by approximately 32% in 2020 compared to 2019, the US Department of State said in the Drug and Chemical Control report on Wednesday.
"The Georgian government closed Georgia's borders (except to cargo) in March 2020 to stem the spread of COVID-19. Based on the Ministry of Internal Affairs reporting, this action was the probable cause of a 66% decrease in drug smuggling from January to August of 2020 compared to the same period in 2019," the report reads.
The US Department of State noted that "potentially due to the COVID-19 crisis, domestic drug use has increased in Georgia, particularly narcotics purchased via crypto-currency on the Dark Web."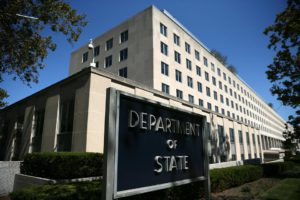 "Sales of cannabis products comprise an estimated 56% of these transactions, while synthetic drugs and psychotropic substances comprise the remainder. These transactions largely occur via dead-drops around the country, using communication via VoIP applications such as Telegram.
"The Central Criminal Police Department (CCPD) introduced a Dark Web Drug Unit in January 2019 in response to several overdose deaths. The unit saw enormous success in 2020, seizing 70 kg of liquid alpha-PVP in November and and 20 kg of alpha-PVP in December 2020, 4,380 MDMA pills in July 2020, and 964 Subutex pills in August 2020. As a result of these and other drug seizures, CCPD seized almost 50 assets (vehicles, real estate, and cash) with a value of over $850,000.
"Following the 2018 abolishment of administrative punishment for the personal use of marijuana, marijuana trafficking increased. Between July 2019 and January 2020, five significant marijuana loads, totaling over 80 kg of marijuana, were seized via commercial flights from South Africa," the report said.
The US Department of State noted that Georgia is located on a major drug trafficking route along which opium, heroin, and precursor chemicals are transported. Heroin and opium originating from Afghanistan are transported through Iran into Armenia, then transit Georgia for shipment to Western Europe via the Black Sea.
"In April 2020, the Ministry of Internal Affairs Drug Transit Unit within the Central Criminal Police Department (CCPD) worked jointly with the United States to seize 40 kilograms (kg) of heroin in Batumi (following a related seizure of 72 kg in Bulgaria via the Black Sea from Georgia). The United States supported a one-week training course on Emerging Trends in Synthetic Drugs in Tbilisi in November 2019," the report pointed out.
By Ana Dumbadze
See the full report here