On March 17, the organization SABUKO, Society for Nature Conservation and Birdlife Partner in Georgia, presented to the wider audience the project it is currently implementing in Kakheti region, titled "Kakheti Steppes: Balancing between a Living Landscape or a Future Desert".
SABUKO has been implementing the landscape restoration project since January 1, 2019, with the support of the Cambridge Conservation Initiative. As part of the project, the organization developed a rotational grazing scheme which noticeably improved the grass cover condition on the ground.
Following the successfully implemented first phase of the project 'Restoring Gallery Forest and Grasslands in the Iori River Valley,' now, SABUKO, along with its partners, is launching the second phase, scaling up grassland restoration to 25,000 ha and continuing work with the pastoralist community to recover and to reconnect wildlife corridors in Kakheti.

The goal of the project is to preserve the steppe and semi-arid landscapes between the Iori and Alazani rivers in southern Georgia, and restore wildlife, ecosystems and cultural values unique in Europe.
The project presentation was attended by representatives of Ministry of Environmental Protection and Agriculture of Georgia, Agency of Protected Areas, target groups, the media and citizens interested in ecological preservation.
Aleksandre Mikeladze, Project Manager, and Marinus Gebhardt, a pasture restoration expert, presented the project and activities planned within it to the audience, which was followed by a Q&A session, allowing the attendees to get more detailed information about the project and its benefits in terms of ecological preservation on the ground.
The event was followed by a project committee meeting, where committee members discussed essential details related to the project.
Aleksandre Mikeladze spoke to GEORGIA TODAY about the importance of the project and SABUKO's cooperation with the Ministry of Environmental Protection and Agriculture of Georgia and the Agency of Protected Areas as part of it.
"For SABUKO, cooperation with both the state agencies and non-governmental sector is equally important, as we're implementing this project through cooperation with our partners and with their support. The first stage of the project covered the Chachuna Managed Reserve located in Georgia's Dedoplistskaro municipality, which has faced a severe problem of degradation due to unregulated grazing, while the second phase will cover Chachuna, Kotsakhura Range, Samukhi Valley and Vashlovani Protected Area.
"For us, it's also very important that the local population be actively involved in the process. As the territories are used as winter pastures, we are in regular contact with farmers when they are on the ground and we introduce them to our planned activities. Sustainable management of pastures is an important component of the project and envisages introduction of a rotational grazing scheme. So far, we have introduced rotational grazing to a territory of more than 3000 ha. Now, as part of the project, it is planned to increase this area to 25,000 ha. This also includes determining the number of sheep per hectare. We are creating and implementing relevant schemes through consultations with local farmers, not only by ourselves, in order to ensure that our activities bring tangible results," he says.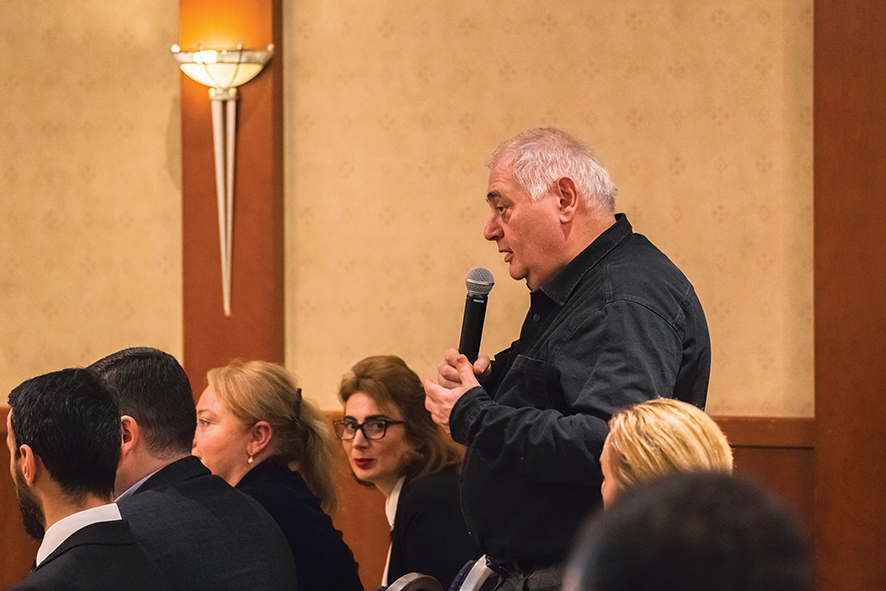 "Another important part of the project is ensuring ecological unity, which envisages development of such a management plan which provides sustainable management of all the above mentioned areas included in the project: Chachuna, Kotsakhura Range, Samukhi Valley and Vashlovani Protected Area.
"A new component was also added to the project – sustainable management of water. In the project area, there is floodplain forest which is a home to local biodiversity. On the initiative of SABUKO, a gabion has been arranged on the spot, which slows the water flow, raises the water level mark and allows the area to be flooded. Through such measures and gabions, the situation has been partially improved in terms of species restoration. We plan to arrange several additional gabions there, which will contribute to not only expansion of the floodplain forest, but also composition change – important species will appear," Mikeladze notes.
The project also aims to support farmers in supply chain development, thus helping them receive additional income without increasing pressure on the pastures. As such, sheep cheese supply development and exploring its potential is planned both within Georgia and abroad.
"Of course, with such complex issues to be solved, no single organization could manage. The cooperation we have with various state and non-governmental organizations is very valuable to us. We, the SABUKO team, cooperate with various sector representatives to ensure more effective work in all the directions: Ministry of Environmental Protection and Agriculture of Georgia, the Agency of Protected Areas, Sustainable Land Management Agency, NGOs such as CNF, REC Caucasus, etc., Export Development Association and many more. We hope that this cooperation will further deepen in the future," Mikeladze concludes.
SABUKO's pasture restoration expert Marinus Gebhardt tells us that it is very important that local shepherds also focus and work more on the protection of pastures along with SABUKO.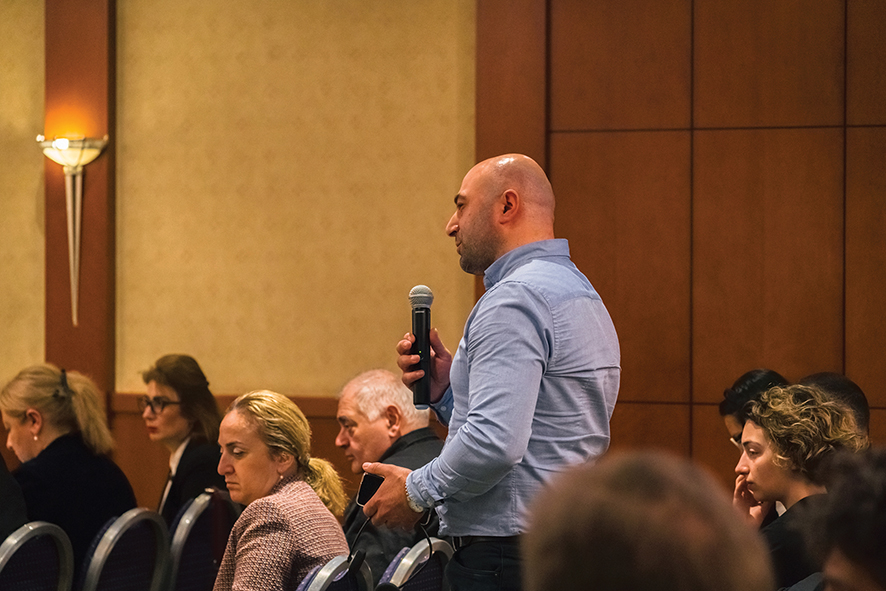 "In Georgia, there is a huge area of pastures. These pastures are not only a natural resource, but also a living space for shepherds. I'd like our work to facilitate the process, seeing shepherds, who actually do a very good job, work on protection of the landscape. Hopefully, they will work in this direction actively along with us and also with nature itself. It makes me really happy that SABUKO is organization actually actively working on the ground.
"Sometimes it's can be difficult to work on the ground, as we have many stakeholders, we have shepherds, the Agency of Protected Areas, the state, private land owners, etc. We have to bring all these different interests together to find a perfect solution, which is a big task. Our goal is to create a better future for the Georgian pastures," Gebhardt notes.
Tinatin Arveladze, Policy Manager, highlights that SABUKO has quite ambitious tasks planned within the project in terms of policy, for which active cooperation with the state and NGOs is essential.
"We will do our best to help the state implement its obligations as part of the Association Agreement, be it development of various areas management plans or implementation of different activities," she says.
"With this cooperation, we try to protect the landscape, species, and contribute to better management of protected areas in Georgia, including the operation of newly established protected areas."
Karlo Amirgulashvili, Head of Biodiversity and Forest Department at Ministry of Environmental Protection and Agriculture of Georgia, tells us that MEPA welcomes the implementation of such a project in Kakheti region, and praises the work of SABUKO and the cooperation with them.
"MEPA has been collaborating with SABUKO for many years as part of important conservation projects which, serves the purpose of mitigating the impacts of climate change, as well as strengthening the protected areas, solving the issue of desertification and proper management of pastures," Amirgulashvili notes. "The Ministry welcomes the launch of the second, more important phase of this project, aimed at restoration of those degraded territories in the long term, protection of species and development of the protected areas. There will be a more multispectral and multi sectoral approach towards those issues, which will lead us to achieving an important goal – on the one hand, the biodiversity to be protected and on the other, economic activities to be conducted, sheep farming to be developed and pastures to be managed sustainably," he says.
Nato Sultanishvili, Head of the Planning and Development Division at Agency of Protected Areas, notes that there has been a significant collaboration between the Agency and SABUKO in terms of protecting the biodiversity, and this particular project is also a part of this cooperation and partnership.
"The project 'Kakheti Steppes: Balancing between a Living Landscape or a Future Desert' measures and plans biodiversity protection, monitoring and restoration being and to be implemented in the protected areas of Chachuna, Vashlovani and Samukhi," she stated.
Over the next five years, the SABUKO team, thanks to its donors and partners, will continue to spare no efforts to revitalize the ecosystem, ensure a harmonized relationship between humans and nature, and improve the socio-economic conditions of locals, this time on an even bigger operating area.
By Ana Dumbadze