The Russian government has approved a list of countries and territories that carry out "unfriendly actions" against the country.
Georgia is not in the mentioned list.
According to the decree of the Russian Cabinet of Ministers, the list of non-friendly countries includes:
Australia
Great Britain
EU member states
Iceland
Canada
Liechtenstein
Monaco
New Zealand
Norway
Korea
San Marino
Singapore
United States of America
Taiwan
Ukraine
Montenegro
Switzerland
Japan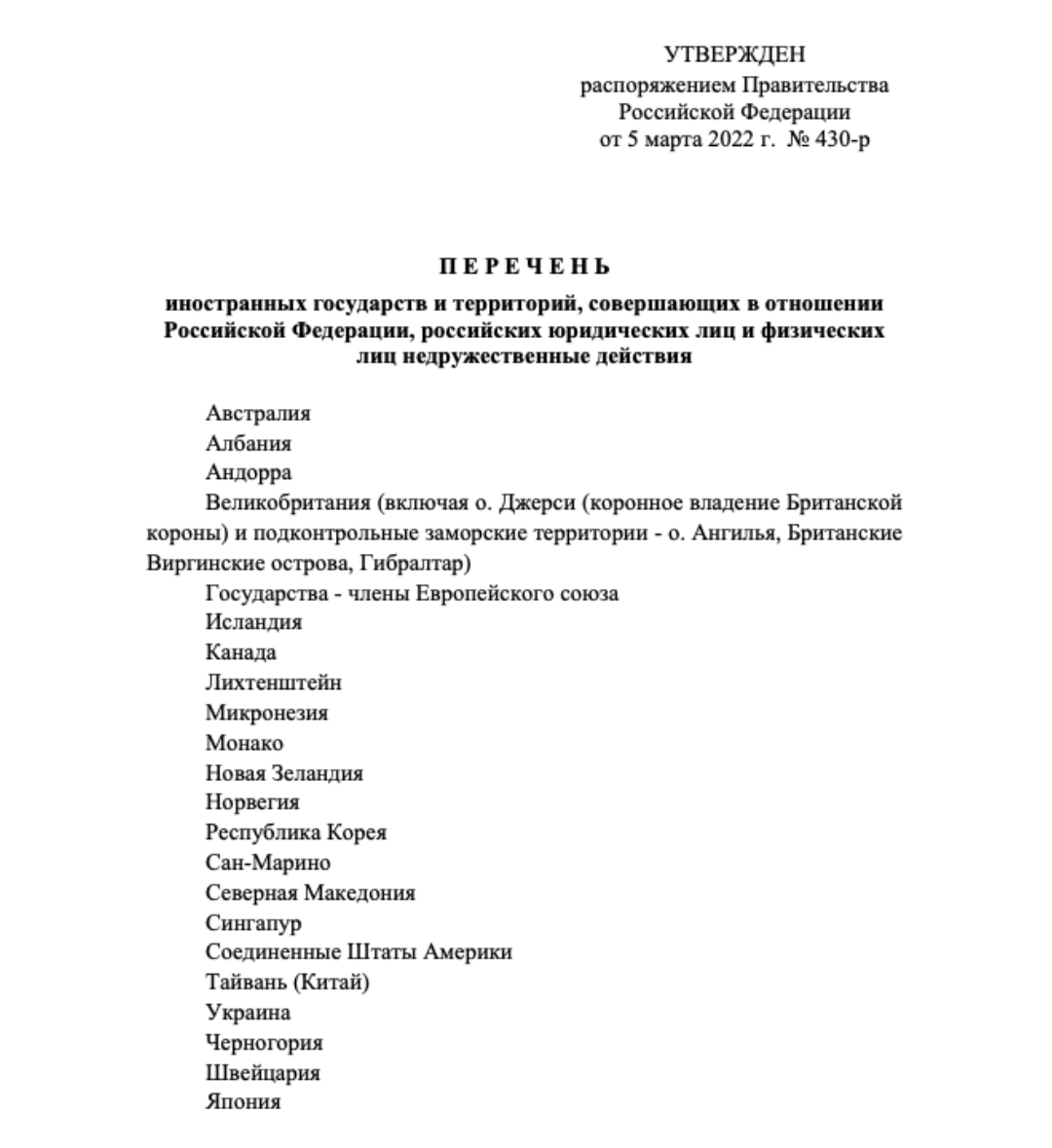 According to the document, the Russian Federation, Russian citizens and companies that have financial obligations to creditors of countries that are on the list of unfriendly countries, will be able to pay them in rubles.
In addition, all transactions of Russian firms with citizens and companies of listed countries will be approved by the Government Commission for Foreign Investment Control.
Earlier today, Ukrainian MFA released a statement saying that the Ministry has noted the information regarding Russia canceling part of trade sanctions against Georgia. Ukraine's MFA says they believe the promotion of trade relations with Russia, whose armed forces are attacking peaceful Ukrainian cities with missiles and bombs, killing innocent civilians, including children, to be unacceptable in the strongest terms.
Related Story: Ukrainian MFA: Promotion of Trade Relations with Russia Unacceptable in Strongest Terms