Evidence-based interventions Based on Applied Behavior Analysis Behavior center Puzzle has been hosting children with for 6 years and offers services adapted to international standards. Puzzle is presented in three locations in the capital and will soon be found in Adjara too. At this stage, 102 specialists are employed in Puzzle. For detailed information, GEORGIA TODAY talked to the Executive Director of Puzzle, Tamar Sekhniashvili.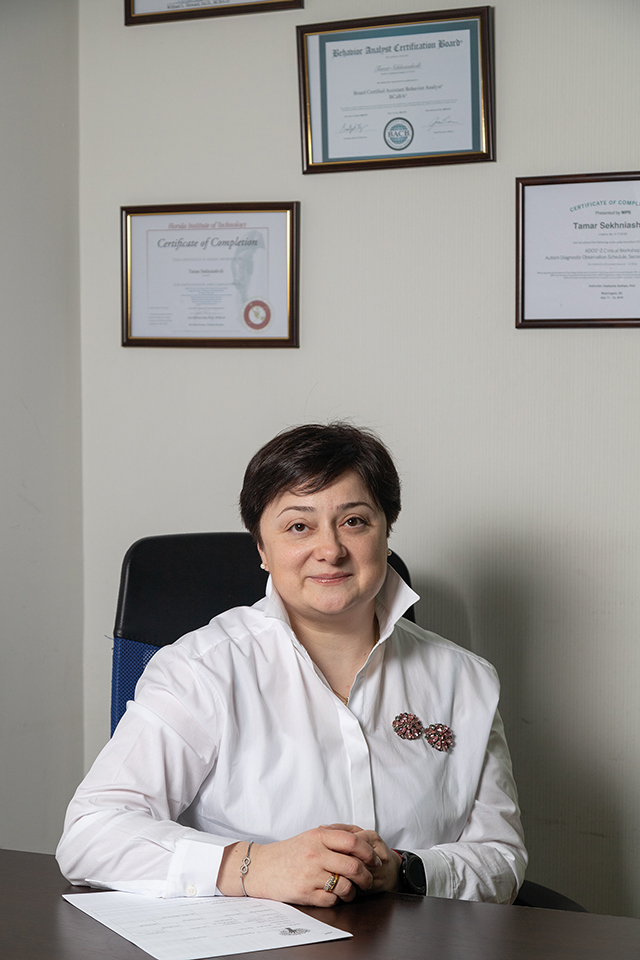 Tell us how Puzzle came about.
We founded Puzzle in 2016. When my daughter was diagnosed with Autism Spectrum Disorder, I realized that therapy alone was not enough and it was important for the parent to be involved in order for her behavior to be easily managed and for me to communicate properly with her. I started taking courses for parents and then I decided to change my profession and gain knowledge in Applied Behavior Analysis (ABA) Soon, I finished the training module for pre-preparatory behavioral analysts, passed the exam, and now I'm Board Certified Assistant Behavior Analyst (BCaBA) and I'm preparing for the Board Certified Behavioral Analyst (BCBA) exam. When I was studying, the idea came to me to establish a center. Initially, I worked as a registered behavior technician (RBT) at the Ilia State University in Child Development Institute, and then we set up Puzzle. We started with 25 employees, now we have 102 and we three branches in Tbilisi – in Gldani, Isani district, and Vake.
It was also very important for us to choose the locations of the branches correctly so that the parents would not find it difficult to bring their children every day.
Tell us how Puzzle works.
We are the providers of the City Hall Autism Program. Our main focus is to implement evidence- based intervention, Applied Behavior Analysis(ABA). We also work with children with sensory dysfunction with sensory integration. We also serve children who need to acquire academic skills, which means that we conduct mock school lessons, thus preparing the child for school. This service is important because due to the pandemic, kindergartens were temporarily closed and the children had to stay home all this time.
What does a Puzzle center look like?
The interior is fully tailored to the needs of the children. It is important for us that this place is safe and enjoyable for each child. All of this ensures the development of their skills.
What makes Puzzle special?
We work to internationally recognized standards. We have certified specialists and that is why we are the providers of the City Hall Autism Program. Also, our branches are geographically distributed. It is also important that we provide ongoing training for our employees.
Tell us about your future plans.
The first branch of Puzzle outside Tbilisi will open in Adjara, as there is a large number of people from this place who need our services.
By Mariam Mtivlishvili