On November 25, a seminar entitled 'Protection and Promotion of Gastronomic Heritage: From Italy to Georgia' was held in the multifunctional space of Fabrika Tbilisi.
The event was opened by the Ambassador of Italy Enrico Valvo and the Vice Prime Minister and the Minister of Environment and Agriculture of Georgia Levan Davitashvili.
The seminar, which was dedicated to the main themes of the Sixth World Week of Italian Cuisine, healthy food culture and biodiversity, was a great success.
Introduced by Ambassador Valvo and 🇬🇪's Minister of Agricolture Davitashvili, the seminar "Promoting food heritage: from 🇮🇹 to 🇬🇪" fostered a reflection on food biodiversity, sustainability. Through "Ark of Taste", 🇮🇹 best practices will be shared to protect food heritage in 🇬🇪. pic.twitter.com/BY7mf3hBFQ

— Italy in Georgia (@ItalyinGeorgia) November 27, 2021
Speakers, Daniele Cerato and Mauro Dzoki, representatives of the University of Polenzo Gastronomic Sciences, who arrived in Georgia at the invitation of the Italian Embassy, ​​introduced the guests to the achievements of the Polenzo University of Gastronomic Sciences and the Slow Food Biodiversity Foundation and shared the Italian experience, which can now be used in Georgia through the project "Ark of Taste – Atlas of Georgia."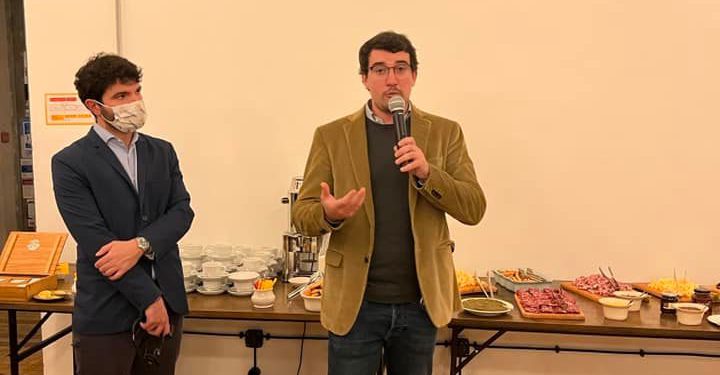 The project is implemented by Polenzo University of Gastronomic Sciences and the Georgian Gastronomy Association and is attended by the President of the Georgian Gastronomy Association Dalila Tsatava.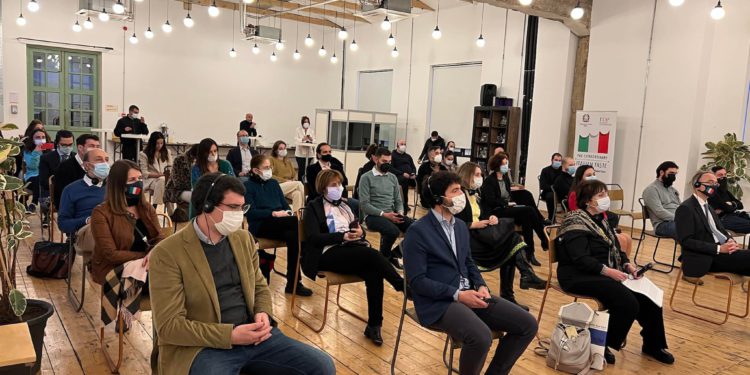 The aim of the project is to describe the Georgian gastronomic treasures and the food diversity presented in Georgia, using Italian experience and knowledge, and, as a result, to preserve this invaluable gastronomic heritage.
Related Story: Georgia, other Countries Celebrate Italian Cuisine Week