For the last 10 years, Russia has used both soft and hard methods of annexation in the territories of the former Soviet Union countries, Ukraine, Georgia and Belarus. Russia is still making every effort to expand its borders. Why is the EU "silent" about it? Why do Tbilisi, Kiev and Chisinau need to be on 24/7 alert? GISP spoke to Professor George Mchedlishvili about the dynamics of the hybrid warfare Russia is waging in its "near abroad".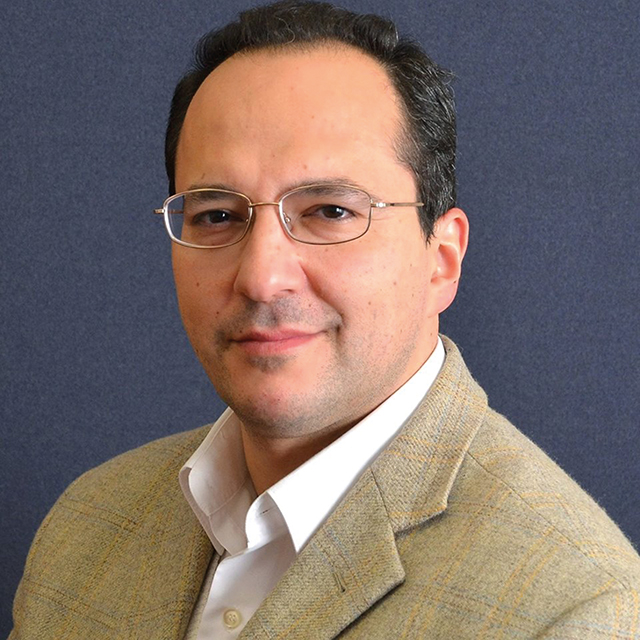 In your opinion, how much further does Putin intend to go on his quest to seize the old Soviet territory?
Usually, we say "God knows," but now, unfortunately, Putin knows, and only him. So, it is his individual project, his agenda. In broad strokes, I would say that his main idea is not to rebuild the Soviet Union, but to make sure that Russia is the first and sole power center in the former Soviet Union, and that other countries are Russia's backyard. They can easily have all the symbols of sovereignty: a national flag, hymn, a national football team. But when it comes to the international stage and foreign policy, these states must consult with Moscow, which makes particular effort to prevent countries from westernization. You might not be pro-Russian, as in the case of Azerbaijan, but don't even try to democratize and join NATO and the EU. This is one reason (the other being Turkey) why Russia allowed Azerbaijan 44 full days to take care of Armenia and to return the bulk (90%+) of its occupied territories – something unimaginable a decade or two ago.
Russia becomes really irritated and acts with brutality only when a country decides to part ways with Moscow and become a Western democracy. Countries like Ukraine, Georgia, Moldova, at different stages of their development, have had particular difficulties with Russia for that very reason. So, this is Russia's goal – to keep those countries under control, and to achieve on the part of EU and US (and potentially, in the future, China) the recognition of Moscow's "orbit of interests". This orbit has clearly defined borders that largely coincide with those of the Soviet Union, plus maybe some Eastern European countries. That's actually Russia's message – "don't mess up what I consider to be my territory, my sphere of influence, my orbit of international political clout". As long as the countries try to become Westernized and modernized, they will run into trouble; without their moving clearly in the direction of the West, Russia could be cooperative and even provide some "rewards". The core idea is that Western democracy is a threat, so when a country wants to become more efficient and less corrupt, this is a red line for Moscow. Because this country may set a "bad" example, showing to the people of Russia that a country that Russia believes belongs to their cultural and "civilization" space, if you will, like Ukraine and Georgia, achieve higher standards of living, particularly without oil and natural gas. Estonia, Latvia and Lithuania could be grudgingly forgiven for this "sin", but not "our" countries. This is the thinking behind Putin's actions.
With possible military escalation and unpredictability at the Ukrainian border, what is Russia gaining with the frozen conflict?
Unfortunately, what we see in Donbass, Donetsk and Lugansk is very similar to the low intensity conflict in Georgia after the hot stage of 1992-1993 in Georgia's breakaway regions. Russia doesn't recognize the independence of those territories fully, nor will it let Kiev or Tbilisi regain control over those separatist territories. These territories weaken the country, they sap the resources and of course they slow the development process, the progress, the reforms. Thus, Russia achieves its goal. We might expect that to continue. That is the background, and against that, there are periodic escalations when Russia amasses troops on the borders with Ukraine, which is a clear message to the West, that "we want clear recognition of our right to these territories". And what reaction do we see from the West, beyond the rhetoric of "deep concerns"? We see Nord Stream 1, Nord Stream 2 – clear responses on the part of the EU that they, by and large, don't mind. Actions speak louder than words. Granted, those are not the only actions: Turkey supplied Bairakhtars, the US supplied weaponry, but we see a very muted response on the part of the EU. We should actually consider that Ukraine borders Europe and it is the EU and European NATO Allies response that matters most. Some countries that are willing to provide significant help to Ukraine are Poland and the Baltic states, but they are not strong enough. If a neighboring European country becomes to Ukraine something similar to what Turkey has become to Azerbaijan, then we could believe that the West is firmly behind Ukraine. Prior to that, all these actions and weapon supplies are good but insufficient.
How does Russia's position affect the region and Eastern Europe, and how much does it threaten the stability of the European Union?
Today, we see that beyond Ukraine, there is a crisis in Belarus, so Russia goes beyond just Georgia and Ukraine. Russia wouldn't mind destabilizing and creating difficulties and weakening the EU itself. If we look at the GDP, population and other "macro" parameters, we see Russia is significantly weaker, but it manages to play its relatively weak hand efficiently, and unfortunately, the West doesn't respond the same way. Russia senses the weakness, and regrettably the EU has demonstrated weakness in its relationship with Turkey, when 3-4 million migrants amassed on the border between Turkey and EU countries. Back then, the EU simply splashed money about in order to "solve" the problem: they essentially bribed Turkey. Russia realized that the waves of migrants to Europe had affected negatively the general stability of European cities and stability of the political landscape. They know Europe is ready to do almost everything to end this. So Belarus and Russia organized a flow of migrants from the Middle East to Belarus and then basically armed them with wire cutters to weaken the EU.
This is a clear demonstration that Russia is ready and willing to go beyond just "its" space. If there is a possibility to weaken these countries internally, they might do it, as they try periodically to do in Estonia and Latvia. The West is insufficiently engaged in all this, and, unfortunately, it plays to Russia's advantage.
As long as Russia sees this, it will act accordingly. It is time for the EU to wake up politically and try to counter Russia and solve the root causes of the problems. But today we see a lack of scholarship and intellectual resources in the West, and this allows Russia to capitalize on Western weaknesses. If the West is genuinely willing to defend its positions vis-a-vis Russia, Moscow stands no chance, and they will have no other choice than to back off and take care of their own country.
To what extent did the fact that Putin presented Russia as a victim, that NATO and European partners violated Russia's rights in Ukraine, affect the response from the international community?
Russia uses all these rhetorical tricks to justify its aggression in Ukraine, particularly after the annexation of Crimea, so it will be only natural that Ukraine would firmly turn towards the West. Before that, for 20 years, there was a near parity between pro-Western and pro-Russian forces in Ukraine. Now, there is only one political party, which is clearly pro-Russian, in the Ukrainian parliament. Therefore, it's Russia's actions that ensure countries like Georgia, Ukraine, Moldova, turn West and seek the membership in NATO and the EU. In the first decade of the 21st century, support for NATO membership was very moderate in Ukraine, but was much stronger in Georgia. So, it took annexation of Crimea and fanning the flames of separatism in Donetsk and Luhansk to make Ukraine so firmly pro-Western. And then there is the soft power of the West – I mentioned inconsistencies, mistakes on the part of Western countries, but despite all that, the cultural and political attractiveness of the West is so much greater than that of Russia that it is only natural for those countries, given they make their sovereign choice, to always choose the West.
Therefore, Russia better take care of itself, develop politically and economically, become a truly attractive alternative. Today, it is only through fear that Russia holds the countries around its orbit.
It is a fact that Russia regularly violates human rights. What should minorities and ethnic Ukrainians expect if Russia escalates the situation in Eastern Ukraine?
Ukraine has shown that it is willing to defend itself. I believe today it is very unlikely for Russia to escalate the situation, as the cost will be high. Putin is anything but silly, and he will engage in a military confrontation only when there is a guarantee of success. This was the case in 2014, and it took several months for Ukraine to wake up to the new reality of aggressive Russia. But now Ukraine is fully aware of this reality and it has supplies of weaponry that might be enough to deter Russian aggression. As such, a direct assault is unlikely. Of course, Putin may choose to play the madman's game, he might realize that it's a "now or never" situation and time is working against Russia. Therefore, Ukraine, as well as Georgia and Moldova, should be vigilant 24/7.