Telavi District Court has ordered pre-trial detention for Olympic champion, former MP Zurab Zviadauri. Olympic champion Zurab Zviadauri was arrested in connection with the murder of 3 people in Tsinandali on August 16. Among the three murdered was his brother, Zviad Zviadauri.
Another person arrested during the incident, Jaba Jangirashvili, standing accused of negligent possession of firearms, was also sent to pre-trial detention.
Zviadauri pleads not guilty. His lawyer, Magda Kotrikadze, says he acted within the framework of necessary self-defense.
Zurab Zviadauri is charged under Article 108 of the Criminal Code of Georgia (premeditated murder). He faces a prison term from 8 to 15 years if convicted.
The Ministry of Internal Affairs reported that he shot dead the man who shot his brother and several other people. He then took his wounded brother to the hospital, but he died.
Reportedly, the current Olympic champions Lasha Bekauri and Lasha Talakhadze expressed their desire to stand surety for him.
"I know that the current Olympic champions Lasha Bekauri and Lasha Talakhadze are ready to stand surety," Zviadauri's lawyer said.
Georgian judoka Zviadauri competed in the Men's 90 kg at the 2004 Summer Olympics and won the gold medal, the first for Georgia. He also won two silver medals in world championships (in 2001 and in 2003) and a bronze in the European championship in 2002.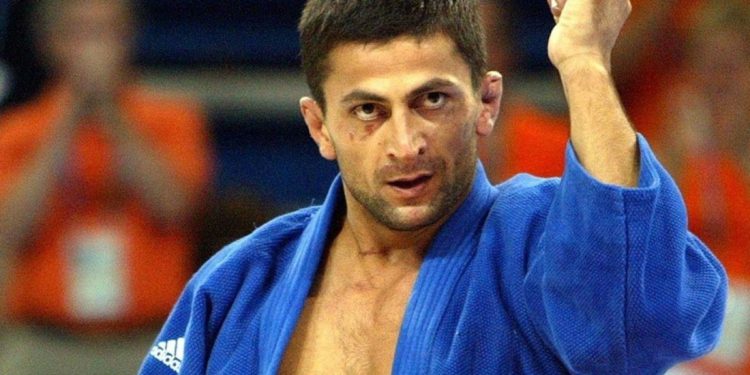 In 2012, he was elected to the Parliament of Georgia for the Akhmeta Municipality on a Georgian Dream coalition ticket.
Zviadauri is a cousin of another Olympic champion, Georgian-born Greek Judoka Ilias Iliadis (born Jarji Zviadauri), who also won gold at the 2004 Summer Olympic games.
By Ana Dumbadze