Interview
Instead of granting Georgia candidacy status, the EU gave the country a list of 12 recommendations and a deadline to fulfil them. This decision triggered a dramatic change in the behavior of the country's political parties. Disappointed with the decision, the ruling party has become more critical of their Western partners, while the opposition is dragging its feet to start work on the 12 points while Georgian Dream remain in power. Last week, politician and the founder of the 'Girchi More Freedom' party, Zurab Girchi Japaridze, announced a renewal of protests and political unrest. GEORGIA TODAY met him and asked about his announcement, as their plan is nowhere close to what the EU asks of the country.
"I believe we have a government that rigged the last three elections," he tells us. "It was just proved in thousands of documents provided to NGOs and diplomatic missions in Georgia by the former Deputy Head of Special Security Services, Soso Gogashvili. When we have a government that has rigged the elections and has no legitimacy, I believe it's an obligation for every citizen not to obey them. We must sabotage this government or the actions of this government and do our best to get rid of them as soon as possible. That's why I said that the aim now is to achieve snap elections as quickly as possible by all means possible and when I say by all means, I mean, of course, non-violently."
Don't you think waiting for the EU's final decision on Georgia's request for candidacy would create more solid ground for you and the opposition to start protesting?
There is no way that this government will let go of the power they have. I don't think even in the political circles in the EU believe that Mr Ivanishvili will deoligarchize himself. What's going to happen is that at the end of this year, the EU will do an evaluation, and it's highly likely that Ukraine and Moldova will get to the next step, will open negotiations about becoming members of the European Union, which is the next step from becoming a candidate. And there will be "no" for us again. We've already seen the evaluation of the EU regarding the implementation of our Association Agreement. They see a lot of shortcomings when it comes to the elections and the judiciary system, the election procedures for a General Prosecutor, the abolishment of the State Inspectors Service, the violation of rights of the LGBT community, etc. There's a list. So, we will get "no", and Moldova and Ukraine will be two steps ahead of us. So, we either get snap elections before that or wait until the 2024 parliamentary elections.
Another reason I think waiting is wrong is because we have a window of opportunity right now, and the Ukrainians created it. There's a chance of moving forwards with so-called Euro-Atlantic integration at a fast pace, and we don't know what will happen. I don't believe that if we don't fight for our freedom, somebody will just grant it to us.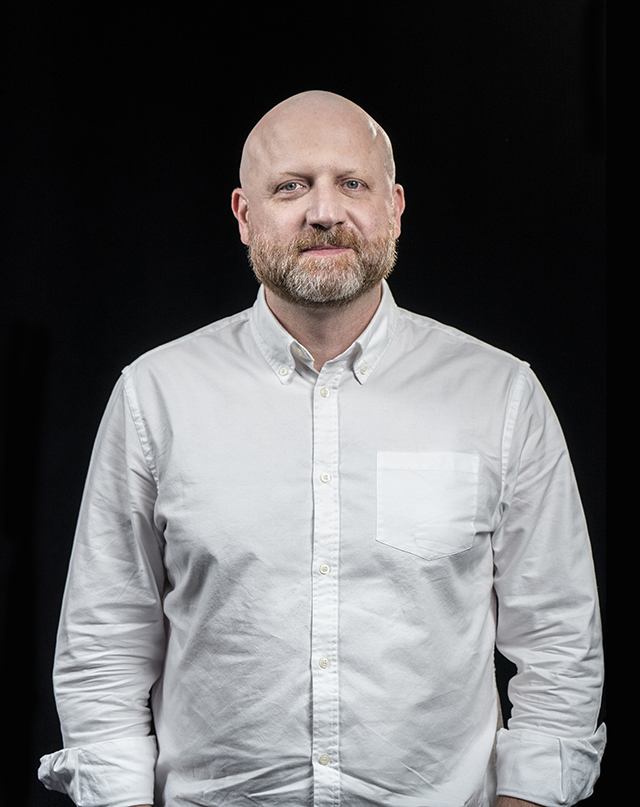 Didn't the country fight enough already to make them wait for us?
Yes, the country fought. But nobody will pay pensions for past deeds, so whatever we did in the past matters, but isn't important now. The West wants to see whether we want freedom now, today.
Can you name a single point from the EU's 12-point recommendations which says the opposition has to start a protest as the way to achieve EU candidacy status?
You will never find this kind of wording in recommendations. I'm not saying someone is waiting for this type of protest in Europe or the US. I don't need any recommendations or instruction from the West for that. It's my right to protect my rights, especially the right to change the government by voting. What Ivanishvili is trying to do is to make Georgian citizens believe that nothing makes any sense. Once we show, and this is a kind of test that we as a society have developed, have moved forward, that we can change even this corrupt and illegitimate government by civilized means with elections, then we will get the status of candidacy. Then we will move forward quickly toward Euro-Atlantic integration.
Don't you think that your protests are predestined to fail if the US or EU don't sanction Mr Ivanishvili?
I don't believe that sanctions will end this system of government that we have, but I think that sanctions are essential. Because, for example, if you sanction a corrupt judge who made a political decision, this might create problems inside the ruling political party. I don't believe that if sanctions are put on some GD leaders, including Ivanishvili, the regime will collapse immediately. There are many sanctions against Putin's Russia, but the system has not collapsed yet. We need to act here! It's our duty; this is my duty in the eyes of my children and future grandchildren. I need to do whatever possible myself because I took this responsibility on 10 years ago when I said I would be involved in politics.
When ex-President Mikheil Saakashvili revoked the visa requirement for Russians, you didn't leave the party or call them pro-Russians. Isn't it a double standard calling the current ruling party pro-Russian for letting Russians visit the country?
I wasn't a member of the UNM party when President Saakashvili revoked the visa regime, but I still support that idea. The problem with lots of Russians coming to Georgia has several dimensions: One is the human rights dimension, the other is economical, and the other is security. Let's look at this situation from the human rights perspective. I've always been against collective responsibility. Just saying, "We don't want to let people in because they are Russian" is unacceptable.
The second thing is the economic dimension. I've read many posts on Facebook in which some people use crazy economic logic to prove that this inflow of Russians is insufficient for Georgia, which is stupid. From a financial perspective, it's only good for Georgia.
Then there's a security dimension, and I think there is a severe security threat. We've seen what happened in Ukraine, when Russia started the war; there were hundreds and thousands of people discovered by Ukrainian security services who had entered Ukraine several months before the war began. They rented apartments, then started sabotaging and creating diversion groups, etc. A visa regime or any such leverage in the hands of this government will be used against those citizens of Russia who have problems in Russia because they've gone public criticizing the government or are members of opposition parties, human rights NGOs, etc. Such citizens of Russia who might create problems for Georgian security will be let in, as they are right now. So, the problem is not with whether we have a visa regime, but that we have a government that basically destroyed the security system of this country.
Since the EU gave us the 12-point recommendations, Parliament again became the center of attention. Would you have left Parliament if you had known you'd have a chance to be part of this historic process?
Sure! But it's not. It would be historic if there was a 1% chance it was successful and we would get candidacy status, but nothing like that is likely, so I don't think it's historic. And about me leaving Parliament- I wasn't supporting the boycott, or, at least, my position was that we needed to discuss it. But all the opposition parties that night agreed we needed to boycott and there should be unity, and it would be leverage in our hands. It was understandable.
And out of nowhere, many of them didn't keep their promises.
Yeah! But when they don't do something, it doesn't mean that I should do the same. Then there were negotiations, and when we signed the [ed. April 9 – Charles Michel] agreement on my side, there was only one obligation – to enter Parliament. For the other side there were commitments, including the release of political prisoners, and that specific reforms should be made. But once they released two prisoners, they did nothing else and annulled the agreement. So, if they don't implement whatever is written in it, I said – I'm not doing my part either. That's why I left. For me, what's important is that people should trust me when I say I'll do something. And if I change my mind, I will explain why. But when I left, I had no arguments for remaining.
Exclusive interview by Erekle Poladishvili