"Let's together check the election-related questions and complaints filed by the opposition." – Archil Talakvadze
Parliament decided by a majority vote to set up a temporary commission of inquiry into the October 31, 2020 parliamentary elections.
The relevant resolution, prepared by the Georgian Dream faction, was adopted by 78 votes. The new Commission of Inquiry was set up for a period of three months.
Within three days of adopting the resolution, the Committee on Procedural Issues and Rules of Parliament will determine the number of members and the proportional representation quotas, and submit them to the Bureau for approval. Representation of the opposition in the new commission should not be less than half of the total number of members.
Mamuka Mdinaradze, Chairman of the Georgian Dream faction, noted at the plenary session today that the number and composition of the commission will depend on the opposition members of parliament. He added that no consultations have been held on this topic yet.
Chairman of the Georgian Parliament, Archil Talakvadze, called on the opposition parties to get involved in the 2020 parliamentary elections Commission on Inquiry.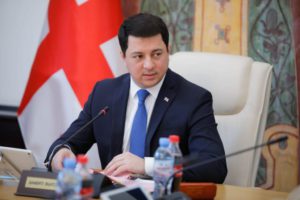 "Let's together check the election-related questions and complaints filed by the opposition," Talakvadze stated on Wednesday, adding that "International observers have already concluded that the elections were competitive and, overall, fundamental freedoms were respected."
For the record, 51 out of 60 opposition MPs filed applications for the termination of their parliamentary mandates, demanding the termination of their mandates obtained as a result of the October 31 parliamentary elections, as they believe the results were rigged by the incumbent government. However, none of the members of the ruling Georgian Dream (GD) party voted for termination of their mandates. As such, the boycotting opposition formally remains in Parliament.
By Ana Dumbadze
Related Story: All 51 Opposition MPs Formally Remain in Parliament