Paris, over 2 millennia old… which we had dreamed to see in this season for some years. My last visit there was in 1999, taking the Chunnel train from London with a friend to see my favorite pop group in the world, Eurythmics, on their Peace reunion world tour. Annie, Dave, you never disappoint.
I did get to see Notre Dame (Our Lady) cathedral then, intact, long before its recent devastating fire. This return visit sees its reconstruction in full swing, with the grand reopening scheduled for a couple of years from now, five years since it was largely destroyed.
We also took in the Champs Elysees, Paris's most famous street for shopping and fashion, crowned by the Arc de Triomphe, which was commissioned in 1806 to celebrate Napoleon's victory at Austerlitz. The Eiffel Tower, built in the late 19th century, an engineering triumph. And several world-class museums. And the Alexandre II bridge, one of the world's most beautiful, on which my father took my mother's portrait while they were on honeymoon.
Having bought a couple of 3-day all-inclusive public transport tickets for the city, we were free to hop on and off the Metro, buses, trams, trolleybuses and the train system too. A map of all this guided us, and it was my game to try to get us from our hotel's Metro stop to any destination in as few line changes as possible, usually 1 change. The Metro is quieter than Tbilisi's, and huge of course, serving many more millions, and we never saw it too crowded.
We ate out at a French restaurant only once, but this was extraordinary. Just a little place near our hotel, La Mere Lachaise (www.lamerelachaise.fr), and it was only 47 Euros for our two meals, including drinks. Fabulous, quiet, delicious. Highly recommended, but there are hundreds if not thousands of worthy competitors in this city of gastronomy.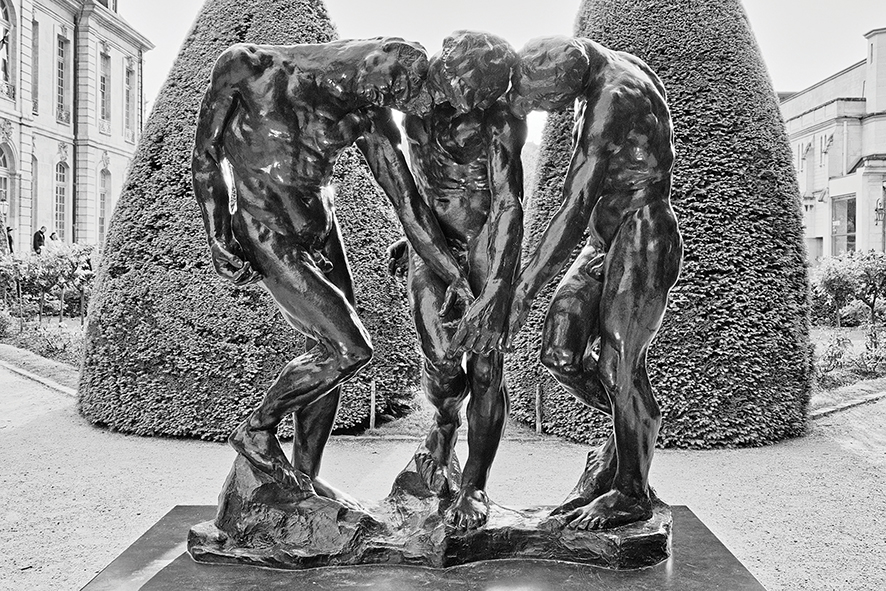 While we couldn't get tickets for Bruce Springsteen, these having been sold out months earlier, we consoled ourselves with Free Museum Night on May 13, our last night, happening all over Europe. How to narrow down the choices to see between 6 pm and 1 am?
I decided on the museums of Picasso and Rodin, and these both dazzled. I have to say, though, that I saw little of beauty in the former's collection; and much in the latter's. Pablo might have been THE giant of 20th century art, but he's not for everybody's tastes, despite obvious huge genius from his early childhood until his death at 92 in 1973.
Auguste Rodin, though, one of the world's greatest sculptors… The Thinker, The Kiss, The Gates of Hell, and so many more, in clay, plaster, marble and bronze. Gardens and house were full of his genius creations. While my camera was warning me of a low battery about to die, and my spare was forgotten in the hotel room, I shot away, knowing I was in the presence of greatness.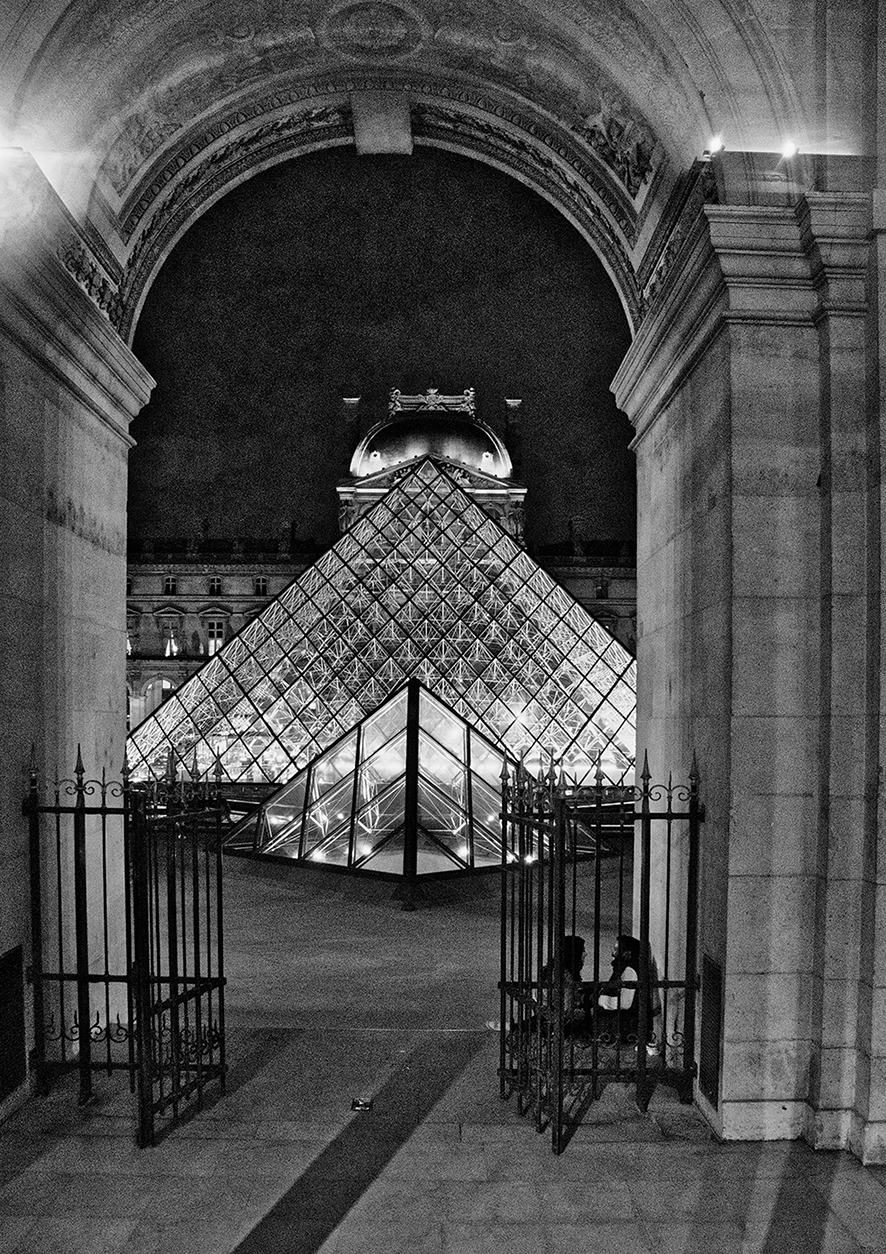 Then my wife suggested, against internet warnings of needing a reservation, that we try the Louvre as well; it wasn't far away. To our surprise and delight, we walked in unhindered, with no line-up even. Now we had only a couple of hours. What to focus on in one of the world's largest art museums with its 400-odd rooms stuffed with masterpieces from the last few thousand years!
The Winged Victory of Samothrace, or the goddess Nike, beckoned form her solo position at the top of a staircase. This roughly 2200-year-old marble masterpiece, made only more mysterious without her arms or head, was a thrill. My camera allowed more shots.
Where was La Gioconda, Leonardo's crown, the Mona Lisa? We found her too, in a crowd of selfie-takers, dominating a huge room in the wing devoted to Italian art, and gazed on her perfectly enigmatic little smile, while she gazed back. I shot on, hardly believing the camera battery was holding out.
It would take weeks or months to see the whole Louvre collection properly, but we contented ourselves with what was possible to take in before the staff shooed us all out. Dazzled into silence, we took the Metro home deep in thought. We had only scratched the surface of a small corner of this amazing city, but it would do.

Next morning, our Wizzair budget flight from Paris Beauvais to Kutaisi, getting in at nearly midnight. Then a nearly all-night drive back to Tbilisi in the rain and dark, having to use the Chiatura bypass of the Rikoti road, with some terrible sections and zero signage. Somehow we made it. Memories linger on, of cool, green, blossoming Paris in the Spring.
BLOG by Tony Hanmer
Tony Hanmer has lived in Georgia since 1999, in Svaneti since 2007, and been a weekly writer and photographer for GT since early 2011. He runs the "Svaneti Renaissance" Facebook group, now with nearly 2000 members, at www.facebook.com/groups/SvanetiRenaissance/
He and his wife also run their own guest house in Etseri: www.facebook.com/hanmer.house.svaneti