Public Defender Nino Lomjaria visited the third President of Georgia Mikheil Saakashvili in Rustavi 12th Penitentiary Facility.
As Lomjaria told reporters, Mikheil Saakashvili considers himself a political prisoner, has declared a hunger strike and, as a Ukrainian citizen, requests a meeting with the Ukrainian Consul.
The Ombudsman says police did not use force when arresting the former president in Tbilisi, therefore, Saakashvili has no physical injuries.
"According to Mikheil Saakashvili, he was detained today in a house in Tbilisi. He said he was alone at that time. He did not resist the law enforcers, therefore, no force was used against him during or after the arrest.  His condition is satisfactory. He has declared a hunger strike and as a citizen of Ukraine demands a meeting with the Ukrainian Consul," Lomjaria said.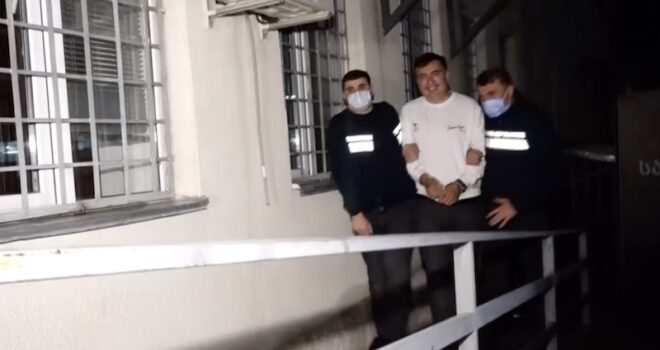 The Prime Minister of Georgia Irakli Garibashvili announced Saakashvili's arrest in a statement on the evening of October 1.
Today, on October 1, he announced he was back in the country and posted videos from Batumi. His presence in the country was denied by the authorities due to the principle of "need to know" and the ongoing attempts to catch him.
By Ana Dumbadze
Related Story: Mikheil Saakashvili to His Supporters: I'm Not Afraid of Anything