Nika Melia, chairman of the United National Movement and Tbilisi mayoral candidate, calls on voters to go to the local elections tomorrow, October 2, to free "both the country and Saakashvili."
"Tomorrow, we have a referendum in the country, by which we will all make the only right decision, which will finally allow us to get rid of the devastating government of the country," Melia told voters.
He added that tomorrow's elections should bring radical changes to the country, including better health care, justice, education, etc.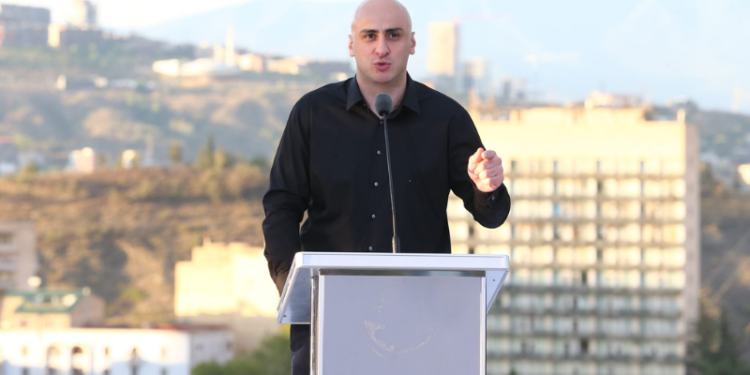 In his address, Melia also spoke about Mikheil Saakashvili, who was arrested on the territory of Georgia today, October 1.
"He had every right to come back to his homeland.
"Today, he is really in Georgia, he was arrested, but he expected it and deliberately took this step anyway. After tomorrow's victory, both he and the country will be liberated. Being in jail is not a problem, especially for him. The problem is when the country looks like a closed prison. After the overall victory, Mikheil Saakashvili will congratulate us on the victory, first from prison, but very soon he will be free.
"Mikheil Saakashvili did what he promised. It was a dedicated step. He gave up his freedom to defeat this regime," Melia said, noting that the people have only one simple mission: to go to the polls and vote against the government.
By Ana Dumbadze
Related Story: Saakashvili Arrested in Georgia